Old Rhodian Authors 1970 to 1979
Please note that the year date depicts the first year the Author was at Rhodes and not the year the book was published.
Tony Granger (1970)
Tony attended RU 1970-1973 and 1978-1979 where he gained a BA LLB. At various times he was in Jan Smuts, Cory and Walker houses, before buying a farm on the road to Kenton. His wife Joy (who sadly passed away from cancer ) worked as secretary to the School of Fine Art under Prof Bradshaw and Joss Nel. After Rhodes, he was admitted to the Bar in September 1980 and later became a legal adviser to Old Mutual in Cape Town. He was also President of the Institute of Life and Pensions Advisers (now FPI). In 1987 he moved to the UK with his family (son James is a PE teacher, Chris a doctor) and have been in financial services in one form or another since then. He is a certified financial planner (CFP), advising individual and corporate clients. Tony is the author of over 14 books on finance and financial and tax planning, the latest being Tax-Efficient Investments Simplified, which provides a practical guide to tax-free investments, tax-reducing investments, taxable but efficient investments and tax-deferred investments.

At the SA Business Awards ceremony in London 2010, Tony was awarded a Lifetime Achievement Award.
http://www.australiantimes.co.uk/news/2010-winners-at-SA-Business-Awards
Other books written by Tony include, School and University Fees Simplified, Business Protection Simplified, Inheritance Tax Simplified and Pensions Simplified . He has also written a couple of murder mystery plays and a book of short stories, mostly about university days and his time in the BSA Police in Rhodesia, called Blondie's Revenge.

Bill Malkin (1970)
ITS A FACT: A Book Of South African Trivia provides a collage of South African life for the casual reader. Every anecdote is factual and strikes a balance between events of historical or political significance, general interest and pure trivia. In researching the book, Bill became aware of how wonderfully colourful are the history and the people of South Africa and the book proves to be simultaneously fun and informative.
Dianne (Hay) Stewart (1970)
Dianne compiled and edited Durban in a Word, which are reflections on the city, by a number of prominent KwaZulu-Natal writers. Anybody who has lived in Durban will thoroughly enjoy the book and identify with the stories and if you have left Durban, the book will bring back fond memories and ignite the urge to reminisce.

Throughout her career, Stewart has worked extensively in the field of the oral tradition. It inspired many of her children's books including The Dove and The Gift of the Sun which has been translated into Danish, Norwegian, Swedish, French, Spanish, Xhosa, Zulu Afrikaans and South Korean.

Her study of African Languages inspired her to publish a collection of African proverbs called Wisdom from Africa, which is dedicated to Professor Ant Davey, her isiXhosa Professor at Rhodes.
For her Masters degree in South African Literature she collected the songs of rural Zulu woman on sugar-cane farms on the north coast, which are powerful examples of socio-political oral poetry. Some of this work appeared in Women Writing Africa: Southern Region published by Feminist Press, New York.
Dianne Stewart is very influenced by the landscape. She has drawn inspiration from the north coast of KwaZulu Natal for her books and Plettenberg Bay provided the setting for her short story The Crash which won the Maskew Miller 'Young Africa' award, her youth novel Chasing the Wind which is being used in South African schools, and a collection of essays called Sea, Sand and Sky.
Recently she won the Indwe Risk Short Story competition for her piece Bread for the Journey. She teaches creative writing to adult groups and in schools and writes full time from her home on the North Coast, near Stanger/KwaDukuza.
The Zebra's Stripes is a wonderful collection of folk tales that find their origins in tribes from all over Africa, and have been retold by Dianne Stewart.
There are tales from the San, the Zulu, Zambia, Congo and West Africa, et al. At the end of each section - devoted to a type of animal - there are facts about the animal in question, adding to the educational value of the stories. The book is beautifully illustrated by Kathy Pienaar with great attention to detail.
In The Guinea-Fowl's Spots Dianne has created a unique collection of African Folktales, exclusively about birds. Drawn from across the continent, these tales often draw on human characteristics and are followed by African proverbs that illustrate various moral lessons. The book is beautifully illustrated by Richard Mackintosh.
Sources:
http://www.allbookstores.com/Dianne-Stewart/author
http://www.amazon.com/Zebras-Stripes-Dianne-Stewart/dp/1868729516
http://www.randomstruik.co.za/about-the-author.php?authorID=3382
http://search.barnesandnoble.com/Zebras-Stripes-and-Other-African-Animal-Tales/Dianne-Stewart/e/9781868729517
Steuart Pennington (1971)
Steuart is the founder of the Web site, SA: The Good News which provides daily, weekly and archived good news updates and highlights a topical, relevant and interesting issue that affects South Africans. The site provides a balance to the negative perceptions about the progress made in SA since the new dispensation. Visit the website at www..sagoodnews.co.za
The Good News looks at eight incredible years of progress post-1994 and the sequel - South Africa - More Good News - casts an eye on the future, on positive indicators and on hope.
The Story Of Our Future - South Africa 2014 has contributions from 77 authors, ranging from politicians, to business people, to academics, to highly regarded commentators. This book has 21 chapters dealing with those aspects of South African life that will have a significant influence on our future. Each chapter is concluded by a flow chart indication where we are now, what the challenges are and where we are likely to be in 2014. Further books available are Miracles that are Changing a Nation (2005), Employee Volunteering in South Africa (2007), Action for a Safe South Africa (2008), and Africa - The Good News (2008)
All the books are available for purchase on the website: www..sagoodnews.co.za

The 1965 to 1975 reunion held at Port Alfred in 2010 was a resounding success and has resulted in Knocking on Heaven's Door. The initiator was Rob Pollock whose idea was to produce a 'photo book', take photographs of the 'team' at the reunion, and manage the finances and distribution. Steuart volunteered his services as editor/designer with Johno Green close by. Steuart' s assistant Leanne Nimmo and Designer Carol Cole worked tirelessly sorting out the hundreds of photo's that everybody sent in for the book to be ready for the Xmas rush. A beautiful book, full of nostalgia, reminisces and photographs designed to bring back fond memories .
Source: http://www.sagoodnews.co.za/
Jennifer Ann Thomson (1971)
Jennifer Ann Thomson, currently Professor Emeritus in the Department of Molecular and Cellular Biology at the University of Cape Town, was the first PhD graduate produced by the newly established Department of Microbiology at Rhodes University in 1973. Recipient of the 2010 Old Rhodian Award, she has run laboratories at the forefront of GM research in southern Africa since 1978 and has been a popular speaker at conferences on the topic throughout the world.
GM Crops - The Impact and the Potential takes us through the issues and concerns surrounding the development of genetically modified crops and their impacts on the environment.
In Genes for Africa, Jennifer Thomson separates fact from fiction and explains why and how GM crops can help us combat poverty, starvation and disease in the developing world, in a safe and responsible way.
Cecile (Scholtz) Yazbek (1971)
Cecile who has lived in Sydney since 1986, has written, Olive trees around my Table - Growing up Lebanese in the old South Africa (East Street, 2007) and how racism destroyed the lives around her, deeply affecting Cecile as she witnessed the streams of powerless people desperately seeking help from her lawyer father. Source: http://www.eaststreet.com.au/viewitem.php?b=36

Ashley la Grange (1972)
Basic Critical Theory for Photographers is the ideal book if you want to understand key debates in photography and have a ready-made structure within which to discuss and explore these fascinating issues. Key critical theory texts (such as Sontag's On Photography and Barthes' Camera Lucida) are clarified and shortened. La Grange avoids editorialising, letting the arguments develop as the writers had intended; it is the assignments which call into question each writer's approach and promote debate. Also includes invaluable glossary of terms and a substantial index that incorporates the classic texts, helping you to navigate your way through these un-indexed works. The book also contains useful information on photo-mechanical processes, explaining how a photograph can appear very differently, and as a result be interpreted in a range of ways, in a variety of books. It is accessible to students, from high school to university level, but will also be of interest to the general reader and to those photographers whose training and work is concerned with the practical aspects of photography.
Available at Amazon.com
Alison Stewart (1972)
Alison is a journalist and has worked on publications including The Cape Argus, The Sydney Morning Herald, and the Sun-Herald. While she still freelances as a journalist, she mostly writes fiction and has had eight books published, two adult - Born into the Country and Bitterbloom and six young adult. Four of her six young adult books have been reprinted in Italy, Holland, Denmark and Thailand. Alison has lived in Sydney since 1980 with her Australian husband Rob, also a journalist and their two children Georgia who is 23 and a final year medical student and Angus, who is 19 and a gap student in the UK.
Born into the Country, (short listed for the 1987 AA Mutual Life Vita Young Writers' Award) was published in SA by Justified Press and it is a narrative which relates to the Steve Biko Years. The story is about Ntsiki Motlana, a banned black doctor, whose courage and determination is mirrored by millions of women like her throughout South Africa.

Bitterbloom (Recipient of Literature Board New Writers' Subsidy) was published by William Heinemann, Australia in 1991, and has as its theme, issues of migration from South Africa.
Bitterbloom tells the story of the delicate balance between escape and feelings of guilt and loss; of Georgia's shattering relationships with two men who come close to destroying her. In a passionate and often devastating emotional journey, Georgia must come to terms with her past to find peace in a new and hostile land. Alison Stewart brings a new sense of the pain of loss and the joy of re-discovery as she charts a course form confusion and dislocation to peace with the clarity and force only personal experience can afford. Bitterbloom introduces a brilliant and established Australian writer to the world.

For more info on Alisons books, please have a look at her website alisonstewartwriter.wordpress.com
Photo of Alison: Wolter Peeters: Fairfax Media
Susan Blackbeard (1973) (also publishing under the name S I Brodrick)
"Set mostly on the Queenstown/Grahamstown axis, but also incorporating Johannesburg and other parts of South Africa, The Door is a cleverly written novel dealing with the life and loves of Bing, a young man from a blue-collar family. Bing's relationship with the drama student, Helen, who comes from an up-market background, is explored. The ways in which the tensions between the two – and their eventual separation – affect Minnie, the daughter and only child from their marriage, is convincingly realized.
Although written in the present tense, The Door effectively opens on a vista into the past, showing the reader how even liberal whites were contained in a net of ideological and legal restrictions, making it difficult for them to reach out to fellow black South Africans. To realize the manner in which icons of the present day such as Steve Biko and Nelson Mandela were viewed in the 1970s through white eyes is a mind-bending exercise."
part of review by Poet and Emeritus Professor of English, University of Cape Town, Geoffrey Haresnape.
Website: www.sibrodrick.blogspot.com
For information on how to buy the book, please e-mail alumni@ru.ac.za
Gail Bohle (1973)
The Web of Silence captures the experiences of first year university students. Set in the turbulent 1980's, the novel traces the life of Emily, a hearing-impaired female, who leaves the safety of her home to attend Rhodes University. While at University she learns to cope with new friendships, conflict, betrayal and romance. Politics also threads its way through this novel. Gail is a Communication Skills Lecturer in the Mechanical Engineering Department at CPUT and was inspired to write this romance novel after completing a romantic writing course earlier this year. When developing the story idea for The Web of Silence she drew on the experiences of first year university students. She also based Emily on the hearing-impaired learners whom she taught while working at the Dominican Grimely School, which promotes the aural/oral method of teaching. The Web of Silence can be purchased from www.crink.co.za as a download or as a paperback. It is also available at The Bay bookshops in Hout Bay and Somerset West.
Source: http://info.cput.ac.za/News/news.php?aid=823
John McCormick (1974)
Left Rhodes with a BA (Hons) in history at the end of 1977. He is a professor of political science at Indiana University in Indianapolis, USA. John's research and teaching interests focus on comparative politics and the policies of the European Union. He has published the following books:
The European Superpower - (Palgrave Macmillan UK, 2007)
http://www.palgrave.com/products/title.aspx?PID=274551

Understanding the European Union - (Palgrave Macmillan UK, fourth edition, 2008)
http://www.palgrave.com/products/title.aspx?PID=285369
Comparative Politics in Transition - (Wadsworth US, sixth edition, 2009)
http://academic.cengage.com/cengage/instructor.do?disciplinenumber=20&product_isbn=9780495568520&filter=Book&type=keyword_all&keyword_all=mccormick&pageno=1&topicName=Search%20Results&dispnum=
Europeanism - (Oxford University Press UK, 2010)
http://ukcatalogue.oup.com/product/9780199556212.do?keyword=europeanism&sortby=bestMatches
Submitted: December 2009
Barbara Mutch (1974)

Barbara and her husband Laurie Mutch (1968) live in the UK and Simon's Town. Barbara did Pharmacy (74-77) and Laurie did Physics (graduated with a Masters in the mid-70s).
A major publishing house, Headline, has bought the world-wide rights to Barbara's novel, Karoo Plainsong. This means that the book will be re-published in early 2013 under a new title - The Housemaid's Daughter - in the UK. The new book will also be sold in South Africa, Australia, New Zealand and Canada. A large US publisher, St Martin's Press, has purchased the US rights and so it will be published in the USA. So far, the translation rights into Italian, German and Dutch have been sold to publishers in those countries. The original Karoo Plainsong will therefore be replaced by the newly-titled novel in hardback, e-book and then paperback.


The Housemaid's Daughter tells the story of Ada, an illegitimate, unschooled but brilliant pianist who grows up in service to a family of Irish immigrants. As apartheid tightens its grip, she is seduced into an illegal relationship and bears a mixed race child. Forced to flee from the only home she knows, she must carve a life for herself, her daughter and her music in the bleak township that squats on the edge of the Karoo. Torn between love for her surrogate family and outrage at apartheid's sins, she embarks on a dangerous double life as friend - and potential foe - of both black and white.
Visit Barbara's website at www.barbaramutch.com
Gaile Parkin (1975)

Baking Cakes in Kigali
Born and raised in Zambia, Gaile studied at Rhodes University and taught English at the Fort Hare campus in Alice. She has lived in many parts of Africa, including Rwanda, where her debut novel, Baking Cakes in Kigali was released in February by Atlantic Books in London. The book is about the very special Angela Tungaraza , a business-woman, mother and grandmother known throughout Kigali for her cakes and plates of fondant morsels. Taking orders she listens to her customers stories and busies herself around the details of their lives, while hiding her own secrets. Baking Cakes in Kigali
although a serious and tragic story has been written in a funny and light manner which results in charming the reader and being an enjoyable read. Gaile is currently living in Johannesburg and in addition to writing another novel, is a freelance consultant in education, gender and HIV/Aids.Source: Saturday Dispatch : 07 Feb 2009 page 18
Peter Harris (1976)
Peter Harris's In a Different Time, a true-life legal drama about the defense of the Delmas Four group of umKhonto we Sizwe soldiers, was named as the winner of the 2009 Booksellers' Choice Award.
The story is set in the final years of Nationalist rule, and four ANC cadres steal across the border into South Africa. They left as students after the Soweto riots of June 1976; now they return as soldiers, a specialist unit reporting to Chris Hani. Their mission: to carry out acts of war in the country of their birth. On the other side, a police hit squad operates in deepest secrecy, relentless, and a dark conspiracy unfolds. When the four are eventually captured, they face the ultimate penalty. Narrated by their lawyer as the trial progresses, this compelling true story is an insider's account of one of the most dramatic political court cases of the previous era. In a Different Time is a tale of men driven to extremes for an ideal. It paints a picture - at times poignant, at times devastating - of ordinary people caught up in extraordinary events. Of people with unwavering commitment to their cause; and of a mother who never loses hope. This is a story of the foot soldiers, and of the terrible price they paid.
To view more please visit http://www.kalahari.net/books/In-a-different-time/632/32976517.aspx
Gustav Kriel (1976)
Gustav Kriel qualified as a pharmacist at Rhodes and left the Eastern Cape to start his life in Empangeni in KwaZulu Natal. He completed his MBA at Henley in the United Kingdom and his doctorate in business administration at the University of KwaZulu Natal. Dr Kriel believes that the workforce of any company is a valued asset for any business. The workforce is a moving wheel which keeps the business operating smoothly and efficiently. One of the many challenges faced is the communication levels between the different cultures. Leadership and Social Change gives view to the fact the Eurocentric style of management has been therefore unsuccessful as it does not accommodate the norm for the majority of the workforce in Africa. The African model for business is essential to promote productivity and success.
Books are available for purchase online at:
www.xlibrispublishing.co.uk
www.amazon.com
www.barnesandnoble.com
Or you can order directly from Janetta Smith at janetta@pharmacyinfo.co.za
Jo-Anne Richards (1976)
Picador Africa published Jo-Anne's fourth book, My Brother's Book, in March 2008. My Brother's Book tells a story of betrayal and atonement that spans the lives of two siblings from their nomadic childhood in the Eastern Cape in the 1960s, to their adulthood in 2004 in Johannesburg.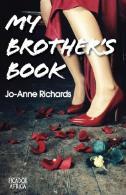 Her third book, Sad at the Edges, launched in 2003, was published by Stephen Phillips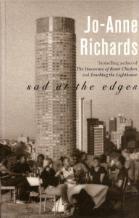 Along the shores of the Eastern Cape, a disturbing story builds, that will have devastating effects on a settled life in Johannesburg. Megan returns from a sojourn in London to find her cousin Francesca using the normality of her life to obscure the dark imprint left by her past. In a time when people party to forget, and yet never quite let go, both Megan and Francesca will be dragged headlong into remembering before they are able to understand forgiveness.
Her second book, Touching the Lighthouse,was published under the Headline Review imprint in the UK, and published in German by Droemer Knaur.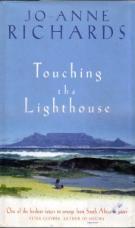 Touching the Lighthouse is, on one level, simply the story of two young women in search of their adult selves – but they are living in the South Africa of recent history, which electrifies this story with the tension of conflicting perspectives. Their youthful recklessness and passion find a disturbing foil in their cleaner, Maud, who may be the oracle of their future – a future which will judge their individual struggle for maturity against the wider struggle for the liberation of South Africa itself.
Her first novel, The Innocence of Roast Chicken, topped the South African bestseller list in the week it appeared and remained there for 15 weeks. Film rights for Innocence were sold to a British production company based at Pinewood Studios.
The Innocence of Roast Chicken is a post-apartheid novel with a strong sense of place and an atmosphere of light and beauty shot through with an acute awareness of impending tragedy.
This novel concerns an Afrikaans / English family in the Eastern Cape and their idyllic life on their grandparents' farm, seen through the eyes of the little girl, and the subtle web of relationships which is shattered by a horrifying incident in the mid-sixties.
Scenes from the child's blissful early life are juxtaposed with Johannesburg in 1989 when the exiles are returning and our narrator, now married to a human rights lawyer, stands aside from the general euphoria which is gripping the nation. This intelligent woman's despair, both with her marriage and with the national situation, resolutely returns to a brutal incident one Christmas day when the family were thrust from their eden
Source: http://joannerichards.com/novels/
Cedric Tyler (1977)
BusinessGenetics, owner of the Extended Business Modelling Language (xBML) was co-founded in 2000 by Cedric Tyler and Stephen Baker. Based in Denver, USA, it provides xBML training and professional services. Its sister company, xBML Innovations, provides a comprehensive xBML software solution site. Cedric and Stephen published Business Genetics: Understanding 21st Century Corporations Using xBML, in September 2007 and the book has also been published in Chinese by international publisher, John Wiley & Sons, Inc. The book details the world's first scientific method for describing business using a rule based method based on the 5 dimensions (who, what, which, where and when).

Website: www.businessgenetics.com
Shaun Johnson (1978)
Author of The Native Commissioner which has received numerous awards and shortlisted for The Sunday Times Fiction Prize and The University of Johannesburg Creative Writing Prize, Shaun was born in what was then the homeland of Transkei and his own father was a Native Commissioner.
The Native Commissioner, lets the central character, George Jameson, tell the story in letters, reports and notes - as a picture of the last days of colonial rule, of the awfulness of apartheid and of a voyage by a son almost entering his father's soul. But, in particular, it is the story of a decent, intelligent man trying to wrestle with the black depression which increasingly takes hold of him as he tries to make sense of a world turned upside down. In the end, it destroys him.
Shaun was in matric in 1976 when the Soweto uprisings took place, and he had a keen interest in journalism and politics. During the late 1970s and into the 1980s, he was involved in anti-apartheid activism through his writing and he became President of the South African Students' Press Union. In his early career, Shaun became one of South Africa's leading political journalists. He initiated and was involved in the publication of a progressive, anti-apartheid newspaper called the Weekly Mail in the 1980s and he also ran a training programme for black journalists.
His non-fiction best-seller Strange Days Indeed (Bantam, 1993), endorsed by Mr Mandela, won the Golden Ink Award.
Shaun became the founding Chief Executive of the Mandela Rhodes Foundation, which seeks to develop outstanding leadership capacity in the name of Nelson Mandela.
Sources:
http://www.amazon.com/Native-Commissioner-Shaun-Johnson/dp/0143025015
https://www.jandkj.co.za/about-johnson-and-kingjames/
Glen Smale (1978)

Glen Smale
A lifelong motoring and motorsport enthusiast whose writing includes magazine features, books and automotive marketing. He is the founder of Automotive Research, a specialist motoring and motorsport resource, serving the motor industry and related media. His new book, Porsche 917 The Complete Photographic History brings to life the period of the Porsche 917, that became one of the most loved and, at the same time, most feared sports cars in the history of motor racing.
Visit his website at:http://www.motorresearch.com/
Glen has donated two books to the Alumni Authors' Bookcase: Porsche: The Carrera dynasty and Jaguar:E-type.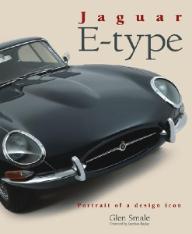 .