Rhodes > AlumniGiving > Funding Needs > Research
*
Research
Although we are the smallest university in the country, Rhodes boasts the highest per capita research output of any South African university.
Among the cutting edge research projects currently underway, are Professor Tebello Nyokong's award winning work in photodynamic therapy – which looks at harnessing light for cancer therapy – Professor Alan Whitfield's ecological research into sustainable use of estuarine resources and an astrophysics facility to support South Africa's bid to win the international vote to build the world's largest telescope.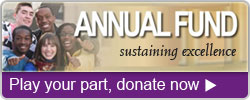 Rhodes offers numerous opportunities for those wishing to contribute to the advancement of knowledge across the fields of Commerce, Education, Humanities, Law, Pharmacy and Science. You may not have the time or skills that lead to the breakthrough discoveries that can make our world a better place. But your support of our academics, postdoctoral scholars and senior postgraduates makes you a partner in their achievements.
For more information regarding Research projects, please contact Annelise Pienaar on +27 (0) 46 603 7024 or email: annualfund@ru.ac.za.
Last Modified: Mon, 21 May 2018 10:23:18 SAST