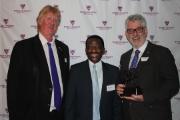 Rhodes > Communications and Advancement > Alumni Relations > Alumni Events > Latest News
Durban Congratulates Andy Gray
Date Released:
Mon, 31 October 2016 15:39 +0200
October the 15th saw KZN Alumni coming together at the Arcadia Pride Hotel in Durban. A luncheon was held midday, for our more mature Old Rhodians, and that evening the Reunion provided the unique opportunity for Vice-Chancellor, Dr Sizwe Mabizela to present Andy Gray with the Distinguished Old Rhodian Award. Andrew Lofts Gray is awarded the Distinguished Old Rhodian Award as he is an outstanding leader in the pharmacy field both nationally and internationally and epitomizes Rhodes motto 'where leaders learn'. His contribution to the pharmacy profession over the years, from its earliest beginning at Rhodes in 1978, where he completed his BPharm and MSc (Pharm) has been remarkable. Prof Rod Walker, President of the Old Rhodian Union was present to read the Citation out and to congratulate Andy personally. Citation for Andy Gray
Please remember to contact annualfund@ru.ac.za for any donations and if you would like to learn more about leaving a Bequest to Rhodes in your will, contact Terryl at t.mccarthy@ru.ac.za
Rhodes University is a beneficiary of MySchool which allows you to donate money to Rhodes, simply by swiping your card at one of the stores partnered with MySchool ie: Woolworths, Bidvest Waltons, Engen, Loot.co.za etc.
Support Rhodes University and SIGN UP for your MySchool card now.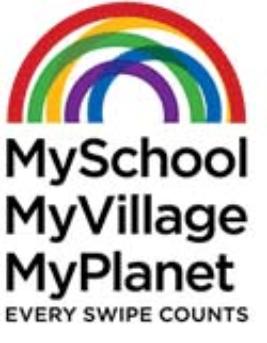 ‌
Source:Alumni Relations