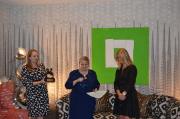 Rhodes > Communications and Advancement > Alumni Relations > Alumni Events > Latest News
UK Club 1904 Congratulates Caroline Rowland
Date Released:
Mon, 31 October 2016 13:22 +0200
On the 21st September, the UK 1904 Club held an event at The Soho Hotel in order for Ms Orla Quinlan, Director of the Rhodes University International Office to present the Distinguished Old Rhodian Awards to Caroline Rowland. Caroline is Founder and Executive Creative Director of New Moon, the company thought to have redefined the role of film in campaigning to win major sporting, cultural and business contacts. Caroline Rowland Citation
A group of 20 Old Rhodians were delighted to use this opportunity to catch up with fellow Old Rhodians, meet Orla and hear the latest updates on Rhodes University, and to congratulate Caroline on her Distinguished Old Rhodian Award.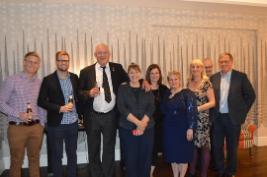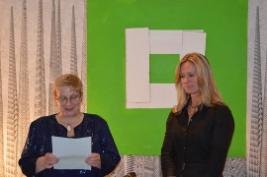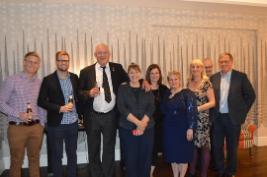 Source:Alumni Relations