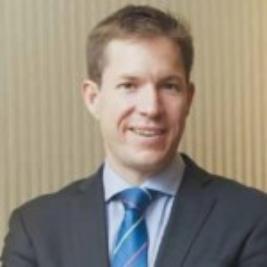 Rhodes > Communications and Advancement > Alumni Relations > Latest News
Stuart Theobald (1996)
Date Released:
Thu, 1 October 2015 09:53 +0200
Stuart is a co-founder of Intellidex and its executive chairman. He has 14 years' experience covering financial services across Africa, first as a financial journalist and later as a financial analyst. As a journalist he received multiple awards for his investigative work on banks and the financial markets. As an analyst his work ranges from valuations to political analysis. Intellidex undertakes significant research on various aspects of the financial services industry and capital markets each year. That research allows them to help financial services companies, investors and the public at large to better understand the market and products available to them. Latest News from Intellidex is the result of the Top Stockbroker of the year. Intellidex's survey of SA's stockbrokers is in its sixth year and has established itself as the leading assessment of the industry.
Stuart was eduated at Rhodes University and the London School of Economics and has degrees in economics, philosophy and finance. He holds the Chartered Financial Analyst designation. Stuart is also studying for his PhD at the LSE where he is researching philosophical problems in finance theory.
Source:
http://www.intellidex.co.za/latest-news
Source:http://www.intellidex.co.za/latest-news