Professor Emeritus Eddie Ernest Baart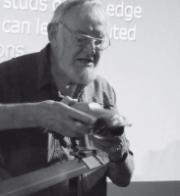 Date Released : 14/05/2015
Eddie Baart had a long history with Rhodes University, enrolling as a student in 1951. He majored in Physics, Mathematics and Applied Mathematics, and graduated with a BSc with distinction in 1953 and a BSc(Hon) also with distinction in 1954. He obtained a Doctorate in Nuclear Physics at Liverpool University in 1959, before returning to Rhodes University as a Senior Lecturer in the Physics Department in 1960 after a brief period as a geophysicist in Rhodesia.
Judge Jos Jones (Distinguished Old Rhodian Award)
Date Released : 09/09/2014
Judge Ronald Jonathan Wilshire (Jos) Jones was born in Pretoria but has been closely associated with the Eastern Cape, Grahamstown and Rhodes University for a great deal of his life. He initially attended Grey Primary School in Port Elizabeth and matriculated from St Aidan's College, Grahamstown in 1957. His relationship with Rhodes University then began, graduating with a Bachelor of Arts degree in 1961 and a Bachelor of Laws (cum laude) in 1963.
Lincoln Mali (Distinguished Old Rhodian Award)
Date Released : 09/09/2014
Lincoln Camagu Mali is an outstanding internationally accredited graduate of Rhodes. He is innovative, analytical, articulate, balanced and adaptable and has a lifelong love of learning. He obtained his BA (1990) and an LLB (1992) from Rhodes, completed an MBA (2006) at Henley Management College in the UK, and capped it all off with an Advanced Management Programme (2013) from Harvard Business School in the United States.
Imogen Mkhize (Distinguished Old Rhodian Award)
Date Released : 09/09/2014
Imogen Nonhlanhla Mkhize grew up in a humble home environment where her mother instilled a moral compass that has guided all her actions, choices and decisions. She graduated from Rhodes University in 1984 with a BSc Information Systems, followed in 1985 by a Higher Diploma in Education, before obtaining an MBA from Harvard Business School in 1995 and a Diploma in Company Direction with the Institute of Directors/ GIMT in 2000.
Rich Mkhondo (Distinguished Old Rhodian Award)
Date Released : 09/09/2014
It was Rich Mkhondo's love of writing that brought him to Rhodes to study Journalism and African Politics. He was the founder of the Black Students Movement and one of the first black journalism graduates (1983). Rich is a marketing communications, reputation management practitioner and strategist of international repute. He recently founded The Media and Writers Firm, a content development agency and reputation management consultancy, helping companies and organisations with a variety of their communication needs.
Konehali Gugushe (Emerging Old Rhodian Award)
Date Released : 09/09/2014
Konehali Gugushe (Kone) grew up in Zwelitsha, King Williams Town with her mother and two siblings. Her mother played a pivotal role in her life as her father died when she was very young. She learnt to be assertive from a very young age, a trait that has stood her in good stead in a male-dominated industry. She matriculated at the age of 15 from All Saints Senior College in the Eastern Cape. Originally starting her Bachelor of Commerce degree at the University of Fort Hare, she completed it at Rhodes in 1997.
Unathi Msengana (Emerging Old Rhodian Award)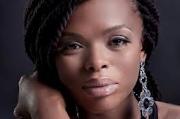 Date Released : 09/09/2014
Unathi Fundiswa Msengana was born and bred in Grahamstown. She matriculated from Victoria Girls' High School, Grahamstown, graduated from Rhodes with a BA (2000) in Journalism and Drama and studied International Media Studies at the University of Utrecht in The Netherlands. Unathi, singer, actress and radio presenter has one of the most recognisable voices in South Africa, hosting one of the biggest breakfast radio shows in the country. She was recently nominated for Best South African Radio Host at the Nickelodeon Kids Choice Awards 2014.