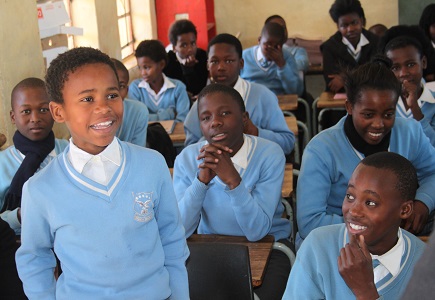 Rhodes > Community Engagement > Latest News
General Life Skills Trade - RU SRC & Archie Mbolekwa Primary
Date Released:
Thu, 28 July 2016 10:07 +0200
By: Sibusiso Mukhari
Led by Thulethu Nelani the Media councillor of the Rhodes University Student Representative Council (SRC), the SRC took to Archie Mbolekwa Higher Primary school to talk to the pupils there about general life skills. Various members of council shared their life stories with the learners in order to motivate the learners to be the best they can be. Lumka a staff member in the SRC offices spoke about her experience as a learner at the Archie Mbolekwa Primary school, she further spoke to the learners about various other issues such as drug abuse, unprotected sex and peer pressure amongst many others.
The aim of the day which is set out above was achieved, Knowledge and Skills were imparted to the learners. It is hoped that a seed was planted and that through this workshop the leaners' confidence has been enhanced to a certain extent which will in turn result in the learners' optimal participation in their education, in order for them to reach their said goals.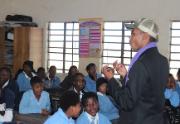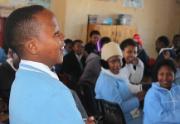 Source:Community Engagement Directorate