Sustainable Schools
Sustainable School, College or University Learning Commons
Changing schools, colleges and universities to become more sustainable is the focus of this Sustainability Commons Learning Project. It includes participation in learning activities such as: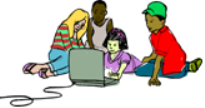 • How to audit a school, college or university to identify unsustainable practices and new sustainability opportunities
• How to save energy or water in schools, colleges and universities
• How to become a health promoting school
• How to become an Eco-School
• How to become an Eco-Centre
• How to implement a Sustainability Management Plan in a university
Key partners in this Sustainability Commons Learning Network include (amongst others): the Rhodes University Environmental Learning Research Centre; the Wildlife and Environment Society of South Africa (WESSA), who implement the National Eco-Schools Programme with the WWF (World Wide Fund for Nature); the Health Promoting Schools Initiative; the Mainstreaming Environment and Sustainability in African Universities Partnership Programme, which works with UNEP and universities in Africa to develop sustainability practices in universities; the Association of African Universities; the Rhodes University Environmental Committee and its Sustainable Campus Management and Green Fund Initiative. This Sustainability Commons Learning Project is a project of the Makana Regional Centre of Expertise in Education for Sustainable Development.
The ELRC, together with Makana Municipality, supports Eco-Schools in the Makana District. The ELRC is also working towards becoming an accredited Eco-Centre.