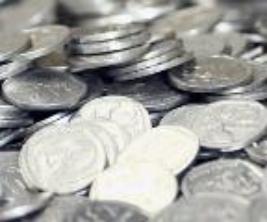 Where will the additional taxes come from?
The budget deficit is expected to widen to 5.2% of gross domestic product (GDP) this year, but National Treasury aims to reduce it to 3.1% by 2015/16.
Speaking at the South African Institute of Chartered Accountants (Saica) 2013 Tax Conference, Addressing the changes in the tax landscape, Prof Matthew Lester, tax professor at Rhodes University, said there is very little scope to raise more revenue from personal or corporate income taxes or value-added tax (VAT) – the three major sources of tax revenue locally.
According to the South African Revenue Service's (Sars) annual report for 2012/13, a total of R814bn was collected in taxes – 34% from personal income tax, 19.8% from corporate income tax and 26.4% from value-added tax (VAT).
Lester said tax collections grew by 12% in the years leading up to the financial crisis, but has since dropped to about 8% per year – creating difficulties for the Minister of Finance in reducing the budget deficit. This has come on the back of lower economic growth rates in recent years.
How SA stacks up
Over the last decades member countries of the Organisation for Economic Co-operation and Development (OECD) has experienced a declining trend in its reliance on personal income tax, but the rest of the OECD (South Africa is not a member country) has a social security tax – which South Africa don't have.
However, OECD countries' reliance on corporate taxes is small, while South Africa's is substantial. The level of consumption taxes is about the same.
Lester says an analysis of the tax increases in this year's budget reveals that the strategy has remained the same as in prior years – National Treasury is relying predominantly on VAT growing with inflation and personal income tax.
So where to turn?
Lester says the rate of revenue taxes in South Africa can't be increased – because it is already too high by international standards and the country wants to avoid creating an arbitrage between trusts, companies and individuals.
South Africa has about 52 million people, 13m are on the tax register but only 3.8m are above the tax threshold.
More than 3m taxpayers earn less than R1m a year. Only about 60 000 - whose taxable income is more than R1m a year - pay roughly R94bn a year in personal income tax (total personal income tax of all individuals is approximately R306bn). If the tax rate for these individuals is increased from 40% to 42%, the additional tax collected will not nearly be enough to account for the budget shortfall.
A VAT increase?
While the shortfall can easily be absorbed by a 2% increase in the VAT rate, this would not be an acceptable alternative due to political pressure from Cosatu, he says.
This could mean that the additional taxes might have to come from an additional major tax, something like environmental taxes that South Africa has not used to a meaningful extent thus far. This could be where the proposed carbon tax might come to the fore.
Lester says 450m tons of carbon emitted at the proposed rate of R120 per ton (excluding the proposed general tax-free threshold), amount to R54bn a year – which is the shortfall needed. The question however, is whether the tax will be implemented by January 1, 2015 as proposed.
Lester says one should also take into account that the political pressure of introducing this carbon tax will be substantial.
He says it is also important to realise that tax is not all that needs to be taken into account – there has been considerable lifestyle changes over the last couple of decades for example people are expected to live longer. Therefore tax planning also needs to change.
Corruption
Lester warns however that the corruption issue and money wasted in this regard, could have a significant impact on tax collection.
He says the major problem with corruption in South Africa is that the tax system was designed to collect income through two bodies (Sars and National Treasury), but the money is dispensed through hundreds of different entities, including municipalities and local authorities. The system was not designed with the necessary internal controls to handle this effectively.