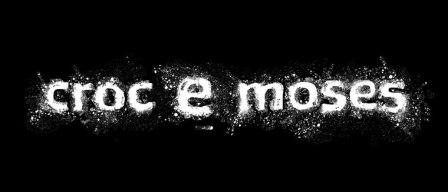 Rhodes > Faculty of Education > Latest News > 2011
Croc E Moses comes to Rhodes
Date Released:
Tue, 22 March 2011 15:33 +0200
ILAM (International Library of African Music) hosted its first outreach concert for 2011 last week where Cape Town based poet Croc E Moses, known for his unique and humorous brand of guitar accompanied performance poetry, was the star performer.
Croc E was born in Canada, lived in Swaziland for ten years before moving to Cape Town where he has lived for the last fifteen years. He got the nickname Croc E while he was still at school in Swaziland because he had a hat that made him look like a crocodile. He was on his way to Cape Town from Swaziland, when he was invited to speak about the importance of poetry at the English Department last week.
He appeared dressed in dark blue coveralls (usually worn by workmen), a panama hat, a purple cape, a big "e" around his neck and carrying an African walking stick. He looked like a modern-day rap star superhero. He presented a number of poems in different formats, at first accompanied by the acoustic guitar and then on their own. 
Some of his poems were social commentary, word play and serious. He told the audience that recently, he was involved in a documentary project in Durban where a number of poets were invited to support a group of HIV positive children who were starting treatment. During this time, he befriended an eleven year old girl whom he wrote a poem about.
On a lighter note, he got the audience to join him in reciting a chorus to one of his poems which said "fire is our favourite colour".
Also performing at the concert were a local acappella group, Chromatic Scales, who performed four songs that got the crowd clapping and stomping their feet. The ILAM Marimba Band also entertained the crowd with sounds from countries around the world including Brazil, Cuba, Congo, Mali and Zimbabwe. They were accompanied by Spanish guitarist Luis Giminez.
Andrew Tracey as usual entertained the audience made up of the Rhodes University staff, their families and students as well as children from local schools, with his tales from Zimbabwe.
"Croc E was certainly different to any poet I've heard before, I was positively surprised," said student Buhle Saki. "But I think the real entertainers for me were the little children dancing around Croc E, they seemed to be enjoying themselves as much as I enjoyed watching them."
Picture source: Croc e website.
Source: