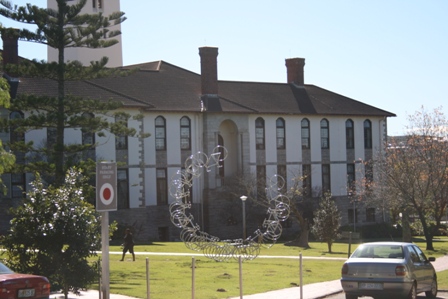 Rhodes > Faculty of Education > Latest News > 2011
Rhodes Alumni appointed BDFM Chairman
Date Released:
Mon, 28 March 2011 13:42 +0200
BDFM, owners of Business Day, Financial Mail and Summit TV, has appointed Mr Michael Spicer as its non-executive Chair effective from 31 March 2011.
Currently Mr Spicer is Chief Executive Officer of Business Leadership South Africa (BLSA). Earlier in his career, he worked at the Royal Institute of International Affairs (Chatham House) and the South African Institute of International Affairs (Jan Smuts House) where he was Deputy Director. 
Mr Spicer also serves on the Board of Anglo American South Africa in a non-executive capacity and is a board member of Rothschild South Africa.
His involvement in public life goes beyond the corporate world. He is Vice President of Business Unity South Africa (BUSA), and is a former member of the President's International Marketing Council.
In 2006 Mr Spicer was appointed a member of the Presidential International Advisory Board of Mozambique, which he now chairs. He is also a past Chairman of the Council at St. John's College, where he matriculated before completing his BA and MA degrees in history at Rhodes University with distinction. He joined the Board of Governors of Rhodes University in 2009.
Mr Spicer succeeds Mr Peter Joubert who is retiring after being non-executive Chairman of BDFM for the past 14 years. The BDFM Board welcomes Mr Spicer and gives a special thanks to Mr Joubert who has guided the Board for more than a decade.
BDFM is a joint venture between Avusa Limited, a publicly quoted company in South Africa, and Pearson Overseas Holdings Limited, a subsidiary of Pearson plc (owner of the Financial Times), a publicly quoted company in London and New York.
Source: Marcus Brewster Publicity
Source: