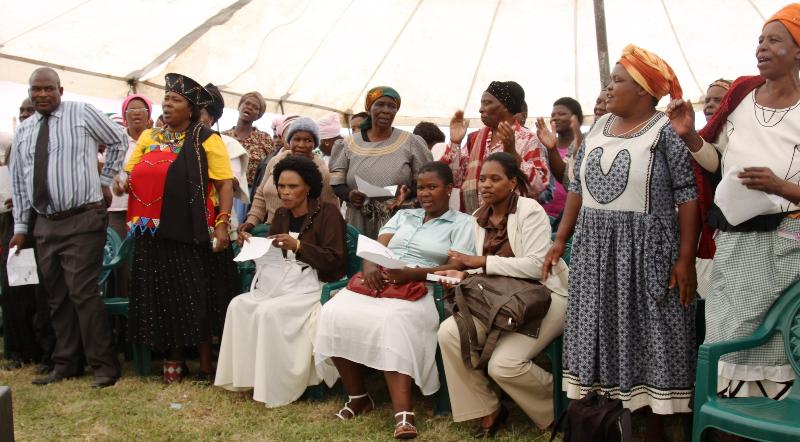 Rhodes > Faculty of Education > Latest News > 2011
Siyakhula Living Lab on SABC2
Date Released:
Fri, 6 May 2011 13:45 +0200
Siyakhula Living Lab, a long-term, joint project between the Telkom Centres of Excellence hosted by the Computer Science departments of the Universities of Rhodes and Fort Hare, will have its documentary screened on SABC 2 on Sunday, 8 May at 21h00.
Just over a year and a half ago, a 24-minute documentary entitled 'Pinky and the Computers' was made for a TV series called 'For the Edge'. This documentary, directed by Clea Mallinson, captured some of the work done up to that time in the Siyakhula Living Lab, through the impact the project had on Priscilla Neziswa 'Pinky' Mcinga. The details are now out of date, but the documentary remains a good reflection of that moment in time.
The aim of the project is the introduction of meaningful ICT in marginalised areas in South Africa, in particular rural areas. The 'living lab' methodology allows services and products needed by a community to be co-created with that community and then distributed, commercially or non-commercially, to communities with a similar profile.
The Telkom Centres of Excellence (coe.ru.ac.za and coe.ufh.ac.za) were started in 1997 and represent a good example of triple helix at work, where academia, industry and government (through the Department of Trade and Industry, DTI) come together to pool resources and improve the competiveness of the South African telecommunication industry, via the preparation of highly skilled practitioners and the co-development of appropriate technology. 
The Centres are currently partnering with Telkom, Comverse, Tellabs, Saab Grintek, StorTech, Easttel, Bright Ideas 39 and THRIP, representing the DTI.
Source: