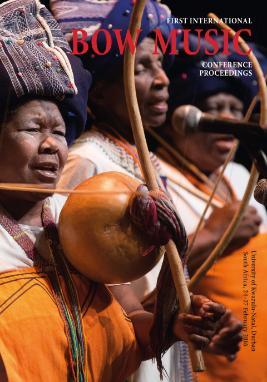 Rhodes > ILAM > Latest News
FIRST INTERNATIONAL BOW MUSIC CONFERENCE PROCEEDINGS
Date Released:
Mon, 18 September 2017 15:47 +0200
Edited by Sazi Dlamini, this publication is a volume of selected articles presented at the '1st International Bow Music Conference' that was held by the Music Department at the University of KwaZulu-Natal in February 2016. Contributors to the volume include Dave Dargie, Gregory Beyer, Jason Finkelman, Tiago de Pinto and Mariano González, Luka Mukhavele, Bernhard Bleibinger, Jennifer Kyker, Klaus-Peter Brenner, and Andile Khumalo.
The book comes with a CD and is available at a price of R350 per copy. Please contact Liezl Visagie for a copy: l.visagie@ru.ac.za
SOLD OUT!
An anouncement will be made on this page when the book is available
Source:Business Live