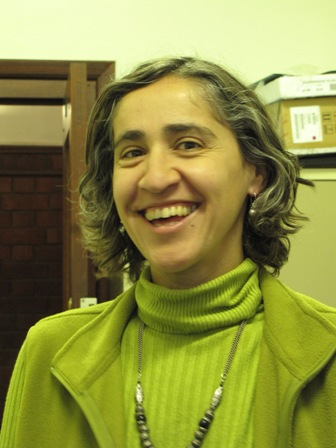 Ms Athina Copters
Degree: PhD (Geography)
---
Supervisors: Prof R Fox (Geography) and Prof V Karkou (Dance Movement Psychotherapy Edge Hill University, Liverpool)
Degree: PhD (Geography)
Working title of thesis: Dance Movement Psychotherapy and healing from water injustice

Brief biography and PhD Focus:

Hello, my name is Athina Copteros; and I recently completed my Dance Movement Psychotherapy training in
the United Kingdom. I have an academic background in Applied Drama and Organisational Psychology. I
have worked in the areas of Education, HIV/AIDS Awareness, Environmental Awareness and dance (from ballet,
to modern to physical theatre to free expressive movement). I have used workshop theatre in community
contexts to create opportunities for empowerment and greater participation. I wish to do something similar
as part of my PhD, this time using Dance Movement Psychotherapy that offers a therapeutic space in which
the creative use of dance and movement play a key role in healing and transformation.