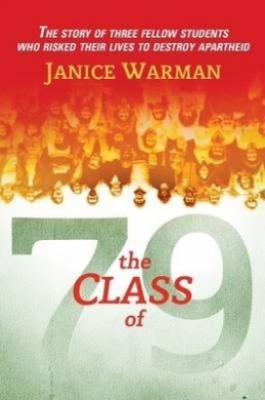 Rhodes > JMS > Latest News
A country far less optimistic
Date Released:
Fri, 13 March 2015 08:30 +0200
by Ettione Ferreira
Rhodes JMS produced freedom fighters who played significant roles during the struggle against Apartheid. Janice Warman, Rhodes JMS alumna, takes us back to those years, telling the story of three fellow students and their activity in the struggle in her new book, The Class of '79.
Earlier this month Warman came back to the School, 35 years after leaving South Africa and presented a staff seminar and spoke to senior writing and editing students. Her topic was "When the political becomes personal". "I've arrived back to a country that seems far less optimistic than it was four or five years ago – at the time of the 2009 election and a year later, when I was here researching my book," Warman said.
Source:Rhodes JMS