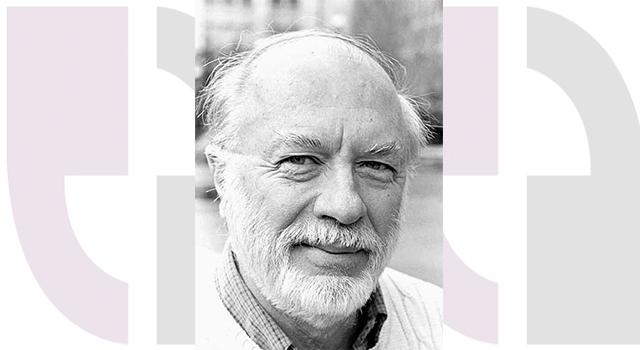 Rhodes > JMS > Latest News
Rhodes JMS mourns the loss of founder
Date Released:
Mon, 7 May 2018 09:57 +0200
The Rhodes JMS team is saddened by the news of the passing of our first Head of School and founder of the School, Emeritus Professor Anthony Giffard.
Tony was born on September 15th 1937 in Port Elizabeth, South Africa and passed away on April 20th in Seattle.

He worked as a reporter, translator and editor for the South African Broadcasting Corporation as well as the Argus Group of newspapers.

In 1961 he and his wife Paulette moved to London where he joined the foreign news desk of the London Times. They moved to Seattle a year later to study English at the University of Washington. He taught at the University of Southern Illinois for two years and also worked as a copy editor on the Seattle Post Intelligencer.

After returning to South Africa he founded the country's first School of Journalism and Mass Communication at Rhodes University in Grahamstown.

The UW School of Communications recruited him in 1979. He had also been a visiting professor at the University of Wisconsin, the Johannes Gutenberg University in Mainz and at Potchefstroom University in South Africa. He also served on the board of IPS (Inter Press Services) in Rome.

Anthony was the author of three books and numerous articles and papers on international communication systems.

From 1994 until 2002 he acted as Director of the University of Washington's School of Communications. In 2004 he inaugurated the Department's annual three-month study-abroad program in Rome. He retired from UW in December 2010.

Anthony will be greatly missed by his wife Paulette, his sons Johan and Andre, his daughter in law Janie, his grandson Hunter, and by the many students he kept in touch with over the years.

At his request there will be no funeral services.
http://www.legacy.com/obituaries/seattletimes/obituary.aspx?n=anthony-giffard&pid=188939469
--
The School wishes to send condolences to his friends and family as we mourn the loss of this great educator and journalist. He upheld many J-Schools and not only founded the Rhodes School of JMS but also ensured the survival of the J-School at the University of Washington when it faced an uncertain future. He leaves behind a journalism education legacy that will create many more generations of journalists. He will be missed.
Source:Rhodes JMS