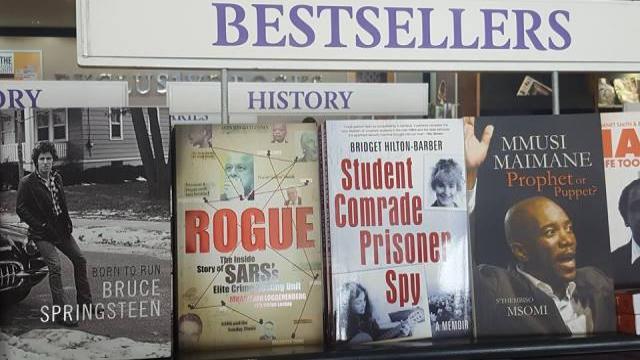 Rhodes > JMS > Latest News
Student Comrade Prisoner Spy: Bridget returns to Rhodes
Date Released:
Tue, 1 November 2016 12:56 +0200
by Ettioné Ferreira
Bridget Hilton-Barber, Rhodes JMS alumna and author, returned to Rhodes University to launch her memoir about her days as student activist against apartheid, Student Comrade Prisoner Spy. The book launch took place at the National English Literary Museum on 12 October in conversation with Anthea Garman, Deputy Head of School at JMS.
‌
Hilton-Barber came all the way from Limpopo to study journalism at Rhodes University in 1982 and ended up becoming an anti-apartheid activist. During her time at Rhodes she worked with many journalists who are now part of the JMS department, Larry Strelitz, Simon Pamphilon, Paddy Donnelly and Shepi Mati. "Shepi taught me all about jazz… he would play Hugh Masekela and others in the car while we drove out to stories," she says.
Hilton-Barber was detained without trial for three months in Port Elizabeth and upon her release found out she was betrayed by one of her close friends, Olivia Forsyth whom she befriended at Rhodes and even shared a house with. Forsyth was revealed as a spy for the apartheid government's security police. Student Comrade Prisoner Spy, includes reflections on her relationship with Olivia Forsyth and was released a year after Forsyth's book, Agent 407. "The book is not an answer to Olivia's book but just my own view of what happened, but Olivia was part of the narrative," Hilton-Barber says.
‌Hilton-Barber worked for radio 702 for five years during the early 90s. She was part of the team covering the first democratic election in 1994 Thenshe worked as editor at SAA in-flight magazine, Sawubona, deputy editor of Lowveld Living, travel reporter for Radio 702 and travel editor for Fairlady magazine. She wrote six travel books and she wrote a memoir (get in date and name) before deciding in 2014 to Student Comrade Prisoner Spy, which was released this year.
Hilton-Barber grew up with a family involved in the media making it difficult for her to not want to enter journalism. Her father was a publisher, her grandfather an editor at Cape Times and her late brother, Steve Hilton-Barber (also a JMS alumnus), a photographer.
‌Returning to Grahamstown to launch the book, Hilton-Barber felt a rush of emotions as she drove around the town and campus, "It's been really nostalgic, emotional and intense. You forget the emotions. It's very different to when I was here. When I was here it was much smaller and also in a different time." She studied at JMS before the Africa Media Matrix was built, "the AMM is very impressive. It used to be at the drama department and it was also just a completely different technical time. We used to use old typewriters and didn't have the digital advances of today." With the #FeesMustFall protest sprouting at universities across the country, Hilton-Barber realised this was an interesting time to release the book, "the timing was coincidental. As I drove in I saw some protest action on campus. It's very stirring to see the demonstrations."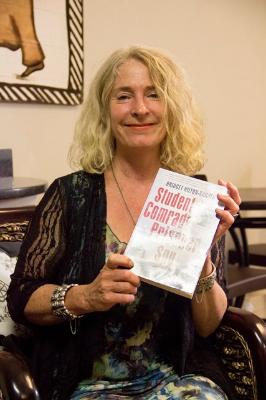 Source:Rhodes JMS