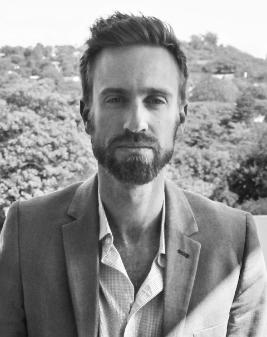 Rhodes > JMS > Latest News
Budget 2016: too little too late
Date Released:
Fri, 26 February 2016 14:12 +0200
By Ryan Hancocks
On February 24th at 2pm, Finance Minister Pravin Gordhan stood before a sombre National Assembly in an attempt to reassure foreign investors, the nation and markets that we would go no further down an untenable path.
Households breathed a sigh of relief when no sign of a tax hike for personal income or VAT surfaced. What taxation changes there were came from increases to capital gains, transfer duties and the ubiquitous annual rise on sin taxes. In essence those that could afford to give more, would be asked to.
While Minister Gordhan made an attempt to address the issues of corruption and poorly managed State Owned Enterprises, he still had a party and a precarious political environment to answer to. His concession was that "SOE's are not sacrosanct" and "we are willing to take a tougher look at them".
However, the critical fact remains to the nation and business that South Africa's fiscal commitment to SOEs stands at "R467bn or 11.5% of GDP" according to Minister Gordhan.
Our cabinet is one of the largest globally and since our last President has grown to 35 Ministries from the 26 under President Thabo Mbeki. Expenditure on the members of Parliament's remuneration itself is estimated to come in at R529.8 million in 2016/17 and to grow annually in the region of 5%. In 2008/09 this number stood at R254 million under Mbeki's smaller cabinet. A number which at that parliamentary size and at the assumed 5% annual grow rate would have been nearer R357.4 million for 2015/16.
With no concession being highlighted yet on how these figures will be reduced, uncertainty remains on how South Africa will continue to fund its expenses and support SOEs in the face of a ratings downgrade.
In an economic environment where an increasing amount of financial strain is being felt by every South African, now is not the time for half measures. If the South African government does not take a far more stringent stance on reducing the size of cabinet, consolidating ministries and reducing spending on the Presidency we will become a country who has borrowed from tomorrow to feed today. While there will be a freeze on all state administrative and managerial posts pending an assessment and new HR strategy and the car allowance for political office bearers will now be capped at R750 000, these are still not the steps required for a national which is burdened with the weight of a costly and bloated government.
If government was committed to making a change, reducing the size of the expense our ministries puts on the budget would extend that olive branch. David Maynier, the DA Shadow Minister of Finance in his February 22 press release "The Big Five Challenges for Budget 2016" estimates that "A good place to start cutting spending would be on President Jacob Zuma's bloated cabinet, which could be reduced to fifteen ministries, saving approximately R4.7 billion per year". The size and cost of cabinet have long been a contentious issue in South Africa, while Minister Gordhan in his first instance as Minister of Finance tried to curtail extravagant spending on official vehicles and travel in 2013. His successor Finance Minister Nhlanhla Nene also attempted to address moderation in cabinets expenses on vehicles. However not enough practical and needed adjustments have been made over the years to cut back on the spending of cabinet.
Doing away with the perks of office and having public office bearers not receive housing and car allowances would resonate with the nation. The extended costs over and above salaries that the South African tax payer is burdened with worsens the already dire situation facing our attempts to formulate an achievable and equitable budget. To the average South African, a salary in this economy is barely enough, and a dream to the masses of unemployed. Now is the time for us as a nation, and our government to consider South Africa's welfare as a whole.
In the background the subject of the unaffordable nuclear deal, presidential jet and wasteful government expenditure loom ever large.
Source:Rhodes JMS, SARBCEJ