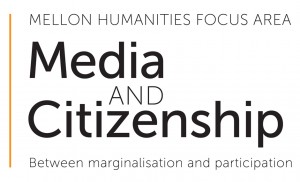 Rhodes > JMS > Latest News
Bursaries available for 2014
Date Released:
Tue, 29 October 2013 15:19 +0200
The Research Focus Area in Media and Citizenship in the School of Journalism and Media Studies at Rhodes University has bursaries starting in 2014 for two MA students, one PhD student and one postdoctoral fellow.
The research area has been running since 2011 under the leadership of Prof Herman Wasserman and Prof Anthea Garman and explores claims by the media that they are central to the process of deepening post-apartheid democracy.
This includes investigating how people actually use media in their daily lives, how media do or do not articulate the everyday lived experience of citizens, and how central media are in the "actually existing public spheres" where political discourses circulate and social identities are constructed. Visit the Media and Citizenship website for more information.
Please apply for one of these scholarships by sending a current CV, an academic transcript with two referees and a motivation for your research interest to both Prof Wasserman and Prof Garman at h.wasserman@ru.ac.za and a.garman@ru.ac.za by Monday 24 November.
This year's Media and Citizenship team with Professor Earl Lewis (middle), President of the Andrew W. Mellon Foundation, who visited the School in June this year. From left to right: Mvuzo Ponono (MA), Vanessa Malila (postdoctoral fellow), Prof Earl Lewis, Prof Herman Wasserman, Prof Anthea Garman, Stephané Meintjes (MA). Absent: Azwi Mufamadi (MA student) and Marietjie Oelofsen (PhD student)
Photograph by Stephané Meintjes
Source:Media and Citizenship