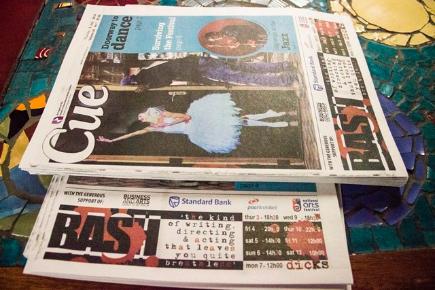 Rhodes > JMS > Latest News
CUE is back for Nafest 2014!
Date Released:
Tue, 8 July 2014 12:34 +0200
By Ettione Ferreira
Cue, the official National Arts Festival newspaper is full steam ahead for this years festival. The newsroom and offices can be found in the Africa Media Matrix, upper Prince Alfred Street. If you are looking for information about shows, reviews and festival news, pick up your copy of Cue today! The newspaper also has an online page where festival goers can access even more photos and articles as well as videos from the CueTube channel on Youtube.
Here are a few helpful links so you will stay in the loop this fest:
If you'd like to get in touch with the Cue team, you might need these handy contact details:
Reception: (046) 603 7100
News desk 1: (046) 603 7145
News desk 2: (046) 603 7146
Advertising and Finance Manager: Belinda de Lange - (046) 603 7107 - cueads@ru.ac.za
Distribution Manager: Delise Moriarty (046) 603 7109
Fringe Reviews: cue-reviews@ru.ac.za
Editorial: cue-editor@ru.ac.za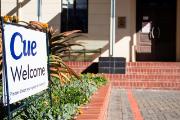 *Cue is a project of the School of Journalism and Media Studies, Rhodes University Grahamstown. For more information feel free to contact us, journqueries@ru.ac.za
Source:Ettione Ferreira