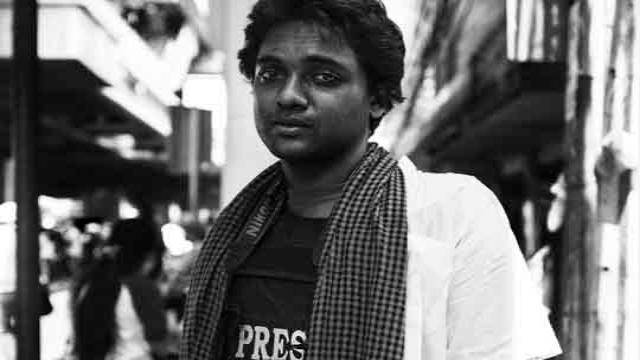 Rhodes > JMS > Latest News
Alumnus wins Ernest Cole Award
Date Released:
Wed, 13 September 2017 09:04 +0200
By Ettioné Ferreira
Daylin Paul, a JMS alumnus, has won the prestigious Ernest Cole Photographic Award, awarded by the University of Cape Town. Paul won the award for his project, 'Broken Land', which focuses on the impact of coal mining and power stations on towns in the Mpumalanga area.
Paul studied photojournalism between 2003 and 2006, graduating with a B.Journ in 2007. He started working at the Daily Voice in Cape Town and later The Cape Argus and The Cape Times. In 2009 he decided to expand his horizons and moved to Korea where he taught English worked as a stringer for a local press photo agency. During the years that followed, he moved between Africa and south east Asia. In 2012 he participated in the Foundry Photojournalism Workshop in Thailand which promotes photojournalism and documentary film-work.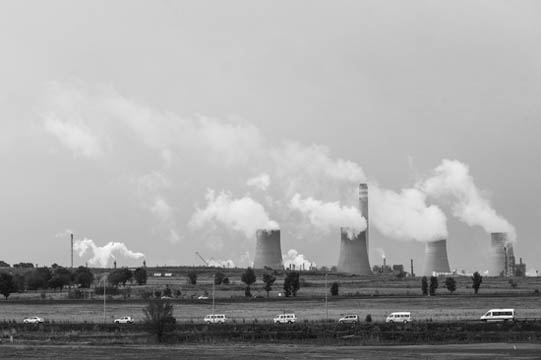 In 2015 he returned to South Africa and settled in Johannesburg where he now works as a freelance photographer. He also works as a trainer at The Market Photography Workshop. "I've been lucky to have had the opportunities I've had but it certainly hasn't been easy," Paul says about his freelancing career.
"Broken Land is about the battle between climate change, mining and human rights in Mpumalanga province," Paul explains, "mining is affecting people all around that area." Mpumalanga has 46% of South Africa's arable soil, however, there are also 11 power stations in this province, far more than anywhere else, polluting the air and soil and making it difficult for the land to be farmed. Paul was interested in the story after hearing about the environmental and health aspects but also the personal experiences that are ignored. He says, "The towns had a ghost town feeling. It's what drew me back." From his work he has realised the lasting effects pollution will have on South Africa: "The worst is coming. A lot of the agriculture in our country comes from that area and with the pollution contributing to climate change: the perfect storm is brewing. We need to take action and that is the message I want to get across with the project."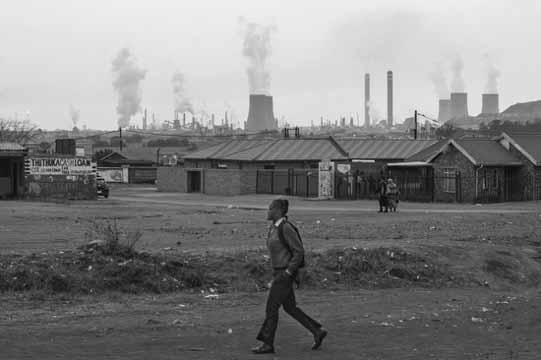 Before winning the Ernest Cole award financial challenges kept him from being able to explore the area more and continue working on the project. "The industry is suffering a lot. Photojournalism is changing and newspapers aren't employing photojournalists anymore. I make most of my money through commercial, event and even wedding photography at the moment. The print media economy is suffering but there might be a new life for photojournalism on the internet."
Daylin Paul is only the second person of colour to receive the Ernest Cole Award, "It's a huge honour for me to be associated with Ernest Cole, let alone win an award in his name. I hope this means more doors are opening for black photojournalists in South Africa," he says.
Paul's message to aspiring photojournalists: "Don't expect to make much of an income doing press work, if you love photography you will have to do some kind of commercial photography to get by. You just won't make enough money in this field. Go out there and try find a way to do your work. Its not easy but you just have to keep hustling and embrace digital platforms and the opportunities they can hold."
'Broken Land' can be found here: http://www.daylinpaul.com/broken-land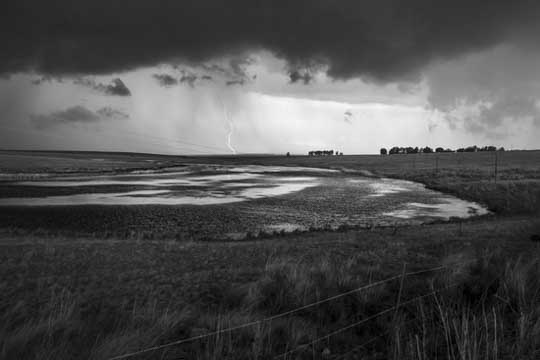 Source:Rhodes JMS