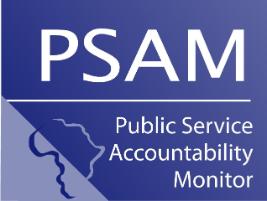 Rhodes > JMS > Latest News
Dedicated staff members needed
Date Released:
Wed, 3 July 2013 07:40 +0200
The Public Service Accountability Monitor (PSAM) is looking for three dedicated staff members to join their team. PSAM forms part of the School of Journalism and Media Studies at Rhodes University, and is concerned with the promotion of a more rights-based and evidence-based interaction between the state and citizens for greater equity, quality and effectiveness in the delivery of public services. PSAM is recruiting staff to fill the following posts:
Head: Monitoring and Advocacy Programme: The successful applicant will work with five researchers to produce research that can be used to support strategic advocacy interventions aimed at improving transparency and accountability in governance and public resource management processes within selected government departments of South Africa. For full job description and how to apply, refer to http://www.ru.ac.za/jobs/currentvacancies/academic/name,87768,en.html.
Researcher: The incumbent will undertake monitoring, research and advocacy to improve transparency and accountability in governance and public resource management processes, particularly at the local government level of South Africa. For full job description and how to apply, refer to http://www.ru.ac.za/jobs/currentvacancies/academic/name,87773,en.html
Learning Officer: PSAM seeks to recruit a dynamic individual to the newly created post of Learning Officer. The successful candidate will be required to conceptualize, implement and sustain a Community of Practice for PSAM and its stakeholders in Sub Saharan Africa and beyond on social accountability issues. For the full job description and how to apply, refer to http://www.ru.ac.za/jobs/currentvacancies/academic/name,87765,en.html
Source: