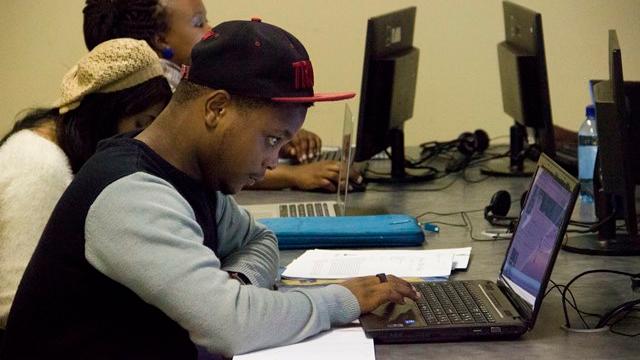 Rhodes > JMS > Latest News
Digital Media Teaching Assistant needed
Date Released:
Fri, 3 March 2017 13:11 +0200
The Rhodes University School of Journalism and Media Studies is looking for a Digital Media Teaching Assistant to start on Monday 24 April 2017.
The Digital Media TA will support lecturing, course development and assessment of digital media and PGDip students across all years. The ideal candidate will be well-organised with strong administrative skills and the capacity for creative problem-solving.
Competency in at least FOUR or more of the following areas is required:
Data-driven storytelling (Data discovery, scraping, analytics and visualisation)
2. Online writing and editing
3. Multimedia production (DSLR photography and videography, multimedia editing)
4. ICT news and blogging
5. Online marketing and advertising
6. Social media for journalists (including social media analytics and community management)
7. Web scripting using HTML and CSS
8. Digital media studies and theory
Proficiency in the following software and/or tools will strengthen your application:
· Data journalism tools (Microsoft Excel, Google Fusion Tables, Tableau, Piktochart, Open Refine, Tabula)
· Adobe Creative Suite 6 editing software (Photoshop, Premiere Pro, Audition, Bridge, Dreamweaver, Illustrator, InDesign)
· Website-building and management using WordPress (.com and .org)
· Manual photography and videography using Canon DSLR cameras
Requirements:
Candidates MUST be registered Rhodes University students to be considered for this position.
· Candidates must have completed a BJourn degree or BA majoring in Journalism and Media Studies with an Honours degree.
· The ideal candidate should currently be registered as a Masters' student at Rhodes University.
· Because this is a part-time position, the successful applicant will be required to work for a maximum of 20 hours per week.
· The successful applicant will be required to work as an Assistant Online Editor for Cue Media during the National Arts Festival.
Interested?

Send your CV and a detailed cover letter motivating your work and research experience, strengths and recommendations for this appointment to k.roux@ru.ac.za before Friday 24 March 2017. Please note that an appointment may not be made if no suitable candidate is identified.
Source:Rhodes JMS