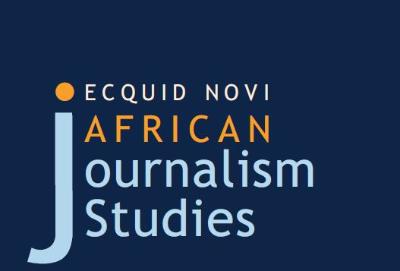 Rhodes > JMS > Latest News
Ecquid Novi China edition is out now
Date Released:
Thu, 14 November 2013 10:41 +0200
The latest edition of Ecquid Novi: African Journalism Studies for 2013 has been released. This special issue, edited by Herman Wasserman, looks at reporting China in Africa, and contains stories from academics and practitioners in the media industry.
Wasserman writes in the editorial: "This issue aims to contribute scholarly research towards an informed debate about the impact of China's involvement in African media."
"Questions about China's heightened involvement in Africa have been extended to the media sphere."
"How should China's renewed interest in Africa be viewed?"
This issue contains essays written by, among others, Gabriël J. Botma, Iginio Gagliardone, Bob Wekesa, Anton Harber, Xiaoling Zhang, and many more.
It concludes with a book review section, compiled by books review editor, Hayes Mabweazara.
Wekesa provides an East African perspective on emerging trends and patterns in China-Africa media dynamics, while Eric Louw provides commentary on the growth of the "attractiveness-making" nation branding industry. Anton Harber writes about China's soft diplomacy in Africa, and Yoon Jung Park reflects on the role of networks like Chinese in Africa/Africans in China Research Network, on Africa reporting. She says some coverage of Sino-African engagement has leaned close to 'yellow-peril' journalism.
Download volume 34 issue 3, here. Previous editions are available on the Taylor & Francis Online site.
Source:Ecquid Novi