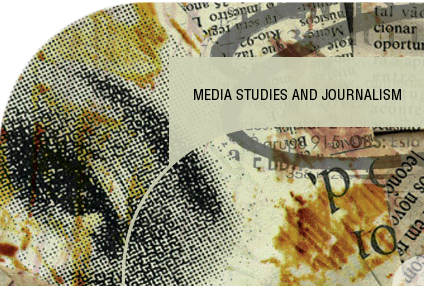 Rhodes > JMS > Latest News
Emerging scholars thrive at Sacomm
Date Released:
Thu, 3 October 2013 11:42 +0200
By Annetjie van Wynegaard
From Intersexions, Die Antwoord and Equal Education, to diet regulation and letters in the Daily Sun – Rhodes emerging scholars thrived at the annual South African Communication Association (Sacomm) conference in Port Elizabeth from 25 to 27 September this year. Teachers and postgraduate students from the School of Journalism and Media Studies at Rhodes University presented their rich and diverse research at the three-day conference.
The theme of this year's conference was "Social cohesion, engaged communication". Deputy Head of School Professor Herman Wasserman said the conference is a good experience for emerging scholars who are entering the academic environment.
Wasserman and Professor Anthea Garman are the leaders of the Mellon research focus area, "Media and Citizenship: Between Participation and Marginalisation". The project was represented by Wasserman, Garman, postdoctoral fellow Dr Vanessa Malila and PhD candidate Marietjie Oelofsen in a panel discussion on "Media, citizenship and social cohesion in South Africa".
Oelofsen presented a paper called "Perceptions of democracy and democratic culture in South Africa: can the media make a difference?" which forms part of her on-going PhD research about how citizens use media for political participation. Through her research Oelofsen asked, "How valid is the assumption that media is central to democratic participation?" She said the conference provided her the opportunity to reflect on and refine her work through conversation with her peers.
Three Mellon Master's students presented papers based on their research for their MA theses – Azwihangwisi Mufamadi, Stephané Meintjes and Mvuzo Ponono.
Mufamadi's paper "The media, Equal Education and learners – the possibility of political listening" looked at 22 Cape Times articles to interrogate the voice of Equal Education in the media. One of his findings was that learners are often not given the opportunity to speak for themselves. He said the feedback he received was useful and will help him shape the methodology for his thesis. "You get a sense of what everyone is doing and what you can do in the future," he said.
Meintjes presented her research on "Facilitating and renegotiating Afrikaans youth identities: Die Antwoord phenomenon" which dealt with how young Afrikaans audiences (re)construct their identities and notions of citizenship and belonging, with a focus on the reception of the punk rock outfit Die Antwoord. Meintjes said her paper was well-received. "I think the topicality of the way in which citizenship is constructed and interpreted particularly with regard to an avant-garde music outfit contributed to the interest."
"I was privileged to be exposed to a wide variety of provocative and fascinating ideas and research findings which have already stimulated my own work. This positive introduction to the stimulating discourse generated by academic conferences makes me eager to participate in similar events in the future," she said.
Ponono's paper, "The influence of viewing context on meaning making – A reception study of the popular drama series Intersexions in Ginsberg Township", looked at the consumption of Intersexions as an entertainment education programme actively sought by the government and the SABC. He asked, "How successful are these programmes in entertaining people?" Ponono's research interrogates how these programmes are received within families. Intersexions airs on SABC 1 after Generations, a time when families are watching television together. "There's too much research that only concentrates on individuals," he said. Ponono's interest lies in how people interpret the programme within family situations.
The conference was a good learning experience for him, because he could share his views with people and rub shoulders with writers of current issues in South Africa. He said many people spoke to him about his work after his presentation.
The Discovery Centre for Health Journalism was represented by Professor Harry Dugmore, Jae Braun and Jade Smith.
Braun, a registered dietician in the Centre, spoke about "Unregulated treatments for weight-loss" in a panel discussion on "A serious public health risk/ Virodene, Viagra, Vitamins and a failed regulatory system – implications for South African health journalism" with Dugmore and Professor Roy Jobson. In June this year the American Medical Association classified obesity as a disease. This means, said Braun, that treatments for obesity are diets, and should be equally regulated by a governing body. Her research investigates how the media portrays diets supported by "health professionals" that are quite extreme and dangerous. She said the conference was a valuable experience: "I get to speak about things I'm passionate about to people involved in media who can use my studies to implement change."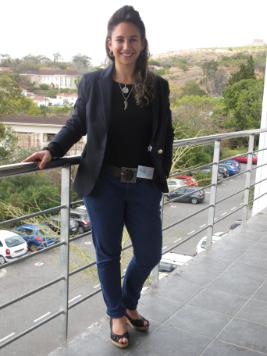 Dugmore and Smith co-presented "Health journalism in South Africa: the quandary of quality" which is based on their essay in Rhodes Journalism Review. In their paper they asked, "What makes an article 'good'?"
Smith said in health and science reporting it's important to make it relevant to readers, to show them from the start how and why the issues affect them. She said the conference was "small enough to meet people, connect with them, and discuss your research over strawberry ice cream and chocolate sprinkles at the gala dinner".
Smith also presented her MA thesis in Linguistics, '"Our lives, our paper" – a linguistic analysis of the imagined community in letters to the Daily Sun' in which she compared how writers' evaluations of everyday experiences created a community of readership.
Smith and Ponono both said that a highlight of the conference was meeting academics like Professors Ruth Teer-Tomaselli and Peter Fourie, whose work they've read and referenced in their studies.
Seasoned academics in the School Reg Rumney, Harry Dugmore, Vanessa Malila, Anthea Garman and Herman Wasserman also presented papers, participated in and chaired panel discussions at the conference.
Wasserman said Sacomm is the only association in South Africa that encapsulates so many communication disciplines. "It's a good place to see what colleagues are up to and to stay in touch," he said. "It's also a good space to network."
For more information on the panellists and speakers, as well as abstracts from their papers, download the Sacomm conference programme here.
Source:Interviews, Sacomm