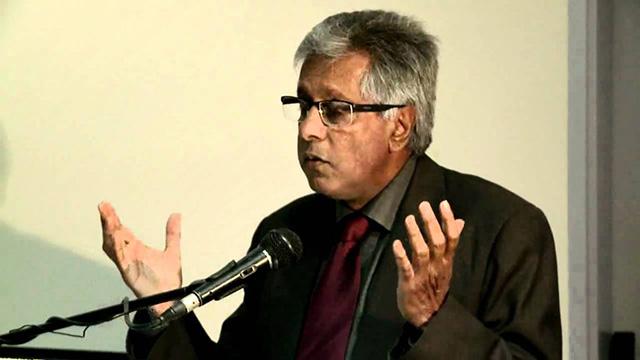 Rhodes > JMS > Latest News
Tribute to a former JMS team member, Govin Reddy
Date Released:
Wed, 18 October 2017 11:26 +0200
Media intellectual and activist, Govin Reddy, who passed away recently, was the first director of the Sol Plaatje Institute for Media Leadership (SPIML).
He came to the post in 2003 with strong credentials. During the Apartheid period, he edited the Africa South news magazine while exiled in Zimbabwe; and during South Africa's transition to democracy he helped reorientate the SABC's radio stations towards proper public service.
The Institute for the Advancement of Journalism, set up in Johannesburg by the veteran journalist Allister Sparks to build the capacity of the media to serve a non-racial democracy, engaged Reddy in a senior position, and many trainees benefited from the man's expertise and insight.
Reddy subsequently served as chief executive of the Weekly Mail (which later became the Mail & Guardian). He was also an early board member of the Media Development and Diversity Agency, and would have been distressed to see the decline of this institution that did much to support community newspapers.
At SPMLI, the man combined forces with Peter du Toit to design South Africa's first post-graduate diploma in media leadership – a sought-after qualification which continues today to empower young people for executive roles in the media.
The Institute itself was founded with a generous grant from Atlantic Philanthropies under its South African representative, the late Gerald Kraak, and named after Plaatje who was a leading media entrepreneur 100 years ago.
"Govin's stature reinforced the name of the Institute, ensuring that it got off on a strong footing,"said Prof Guy Berger, former Head of the School of Journalism and Media Studies.
Due to family reasons, Reddy did not stay on in Grahamstown, but returned to Johannesburg after ensuring sustainable momentum at SPIMLI. It was him who suggested the recruitment of the respected editor Francis Mdlongwa as his replacement, and who has successfully shepherded the Institute ever since.
However, Reddy continued to have close links with the Institute. He was a frequent guest lecturer there, as well as at the journalism department at the University of Stellenbosch.
"This was a person who stood out for his passion for independent and professional journalism, and his belief that the example had to be set by media leaders," said Berger.
Source:Rhodes JMS