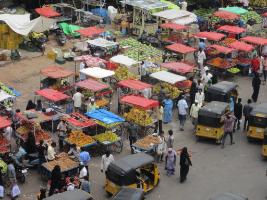 Rhodes > JMS > Latest News
Chai, Culture and Conversation
Date Released:
Thu, 9 October 2014 12:59 +0200
By Ettioné Ferreira

'Chai, Culture and Conversation' as noted in the conference programme proved to be a perfect combination of words to paint a picture of the experiences the JMS group encountered at this year's IAMCR conference in Hyderabad. Anthea Garman, Vanessa Malila, Azwi Mufamadi, Priscilla Boshoff, Lorenzo Dalvit, Admire Mare and Stanly Tsware joined other media academics from all over the world for the conference themed "Region as frame: Politics, Presence, Practice".
Malila, Garman and PhD student Mufamadi presented research from the Mellon Media and Citizenship in a panel discussion with Australian researchers, and co-ordinated by Tanja Dreher from Wollongong University. Malila also presented a paper on [fill in here] and Garman was invited by the host university to join a discussion on
"Mediating marginalities: issues of race, caste, ethnicity and gender" and another on regional and geographical challenges in journalism education in the Journalism Research and Education section.
Focusing on new media education, Dalvit presented in two sections with a paper on "Knowledge and external influence in journalism education – reflections on a masters course in new media at a SA university" and "Tech stories: a pedagogical innovation for new media and mobile communication courses"
Another two of our PhD candidates, Mare and Tsware, attended with a paper on "Newspapers as purveyors of propaganda and hate speech" which raised many questions in the media and conflict section.
Boshoff offered her insight in the representation section with the presentation, "Intersexions: gendered narratives in the sexual network" looking at gender representation in the media.
After experiencing not only a fruitful conference, they also had a chance to get a glimpse into life in India through Chai tea, aromatic spices and pulsating traffic in Tuk Tuks which showed just how vibrant culture can be in the country. For more about their experiences of Hyderabad take a look at our blog post, "City of old and new India"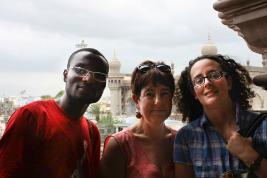 Photos supplied by Vanessa Malila and Anthea Garman
Source:Rhodes JMS