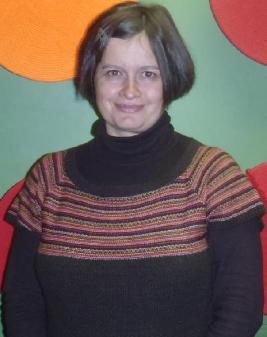 Rhodes > JMS > Latest News
Triple-Win for JMS at the Prestigious Sikuvile Newspaper Journalism Awards
Date Released:
Wed, 29 August 2012 12:45 +0200
Mia Malan was presented her award at a ceremony that took place at Randlords in Johannesburg on Tuesday 28 September – joining a list of newspaper luminaries in categories that ranged from "Story of the Year", to "Journalist of the Year", "Enterprise News", "Creative Journalism", "Editorial Cartoons", "Online Multimedia", various types of photography and many others.
Mia's award-winning piece, 'Abduction' tells the story of ukuthwala – an old traditional custom of abducting young women to marry and bear children, which has recently resurfaced in viciously violent form in certain rural areas in South Africa. Coupling analytical narrative, with gut-wrenching personal accounts from victims and their families, it is a piece that rips at the heartstrings, while providing crisp, clear and powerful analysis. It can be read on:
http://mg.co.za/article/2011-12-15-abduction-a-perversion-of-the-past/
All of us at JMS are delighted for, and sincerely congratulate, Mia!
Former Head of JMS, Prof Guy Berger, was also presented with the Allan Kirkland Soga Award at the same ceremony. He left JMS a year ago to join UNESCO in Paris, and received the Allan Kirkland Soga Award - SA journalism's coveted lifetime achievement award - for "his immeasurable contribution to the craft of journalism in this country and internationally".
"Professor Berger has helped grow journalism in this country through his work as a reporter, an editor, a journalism teacher, an academic, a respected columnist and analyst and as a relentless media freedom activist," said the judges.

Completing the victorious trio was JMS alumnus Demelza Bush who won in the category of "Online Multimedia" together with Nickolaus Bauer, for 'Marching for Malema', which can be viewed at M&G online. Demelza recently won the CNN Multichoice African Journalism Award, also in the online category - making her double-win and outstanding achievement indeed!

JMS sincerely congratulates Mia Malan, Guy Berger and Demelza Bush!
Source: