Rhodes > JMS > Latest News
JMS alumni make waves worldwide
Date Released:
Fri, 25 October 2013 11:15 +0200
This was a good year for graduates of the School of Journalism and Media Studies. From journalism awards and promotions, to traveling abroad and creative free expression, here are the stories we told this year.
By Annetjie van Wynegaard
October
‌
Yusuf Omar is living his dream of being a foreign correspondent. He once hitchhiked from Durban to Damascus, and is bringing out a book and a documentary about the experience soon. Yusuf studied for his Postgraduate Diploma in Journalism and Media Studies at Rhodes University in 2010.
Siya Ngcobo is proof that the world is wide and open and anything can happen if you try. Siya is a journalist, an award-winning musician, and an avid reinventor of the box. Siya has a BA degree in Journalism & Media Studies and Drama from Rhodes University.
‌‌‌
September
After Daniel Charvat finished his BA in Journalism & Media Studies and English, he went to China to do an MA degree in business journalism at Tsinghua University in Beijing. En route to Johannesburg he made a pit stop in Grahamstown to share his experiences.
‌
‌
Sipho Kings was named the winner of the corporate social investment/sustainability category at this year's Vodacom Journalist of the Year Awards for the northern region. Kings graduated from Rhodes University with a BA in Journalism & Media Studies and History and honours in History in 2010.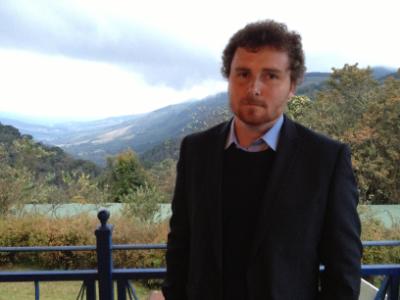 ‌
August
Lincoln van der Westhuizen was on his way to China when we caught up with him for an interview. Lincoln has a BA degree in JMS and Afrikaans, and a Postgraduate Diploma in Media Management from the Sol Plaatje Institute for Media Leadership. He won a full scholarship to do his Master's degree in business journalism at Tsinghua University in Beijing.
‌
Gino Shelile was selected from more than 12 000 applicants to attend the UNAOC-EF Summer School in Tarrytown, New York from 24 to 31 August. Gino graduated from Rhodes with a BA in JMS and Industrial Psychology in 2011 and since then has been working for Vuselela Media as a broadcast journalist and a community journalism trainer.
‌
Angela Quintal has been appointed as the editor of Mail & Guardian newspaper and Verashni Pillay has been promoted from M&G Online deputy editor to associate editor. Angela obtained her Bachelor of Journalism degree and her LLB from Rhodes University in 1988 and 1990 and Verashni graduated with a Bachelor of Journalism in 2007 and she specialised in writing and editing.
‌
July
Nicola de Chaud, who owns her own production company, Backyard Productions, and produces stories for Carte Blanche, and Thanduxolo Jika from the Media 24 Investigations Team, were two of the five finalists from South Africa for awards. Thanduxolo also co-authored a book about the Marikana massacre, entitled, We are going to kill each other.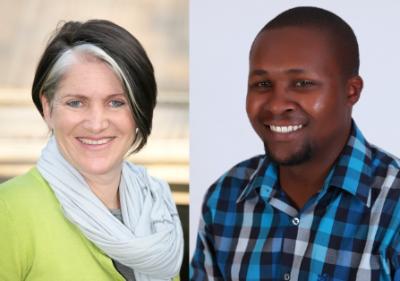 ‌
Postgraduate Diploma in Media Management 2012 alumnus Harry Davies has wasted no time putting the skills and knowledge he gained from the Sol Plaatje Institute's year-long course to work. Harry is the business manager of the Harare News which launched in Zimbabwe on 1 July this year. Harry has traveled the world and used the knowledge he gained to start his own business.
‌
February
Ongama Mtimka works at the Ubuntu Education Fund as external relations manager. He raises funds to finance programmes for less privileged children. Mtimka has a BA degree in JMS and Politics from Rhodes University.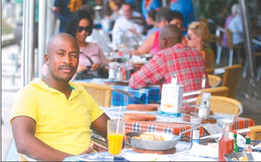 ‌
Are you JMS alumni with an interesting story to tell? If we missed your story this year please contact rhodesalumni2013@gmail.com.
Keen to study journalism at Rhodes next year? Visit our Degrees and Diplomas page to find out how you can apply.
Source:JMS site