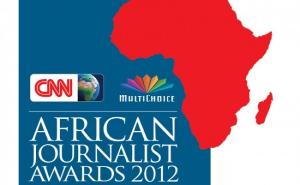 Rhodes > JMS > Latest News
JMS Alumni Win Prestigious CNN Multichoice Africa Journalism Award for digital journalism.
Date Released:
Tue, 24 July 2012 13:28 +0200
"It is such an honour for us to receive this award, particularly as this is the first year that online journalism has been recognised," said M&G Online deputy editor Verashni Pillay, who with Demelza Bush is a JMS alumnus. "This new award, if I may, represents the future of journalism on this continent in so many ways. The work that we do at the M&G and as African journalists seeks to tell the truth, to uncover corruption, to guard the guardians, as it were. To do that, we need to use every tool at our disposal – be it social media, audio visual stories, or the sheer reach that mobile and online journalism offers. In doing so we will do a better job of informing our audience, a better job of holding those in power accountable and a better job of making this continent the place it could be," she said in an interview with M&G.
JMS is indeed very proud of our alumnis achievement and we loomk forward to seeing more award-winning work from there, as they wear their mantle of guardians and truthseekers for many years more!
Source: