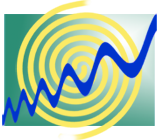 Rhodes > JMS > Latest News
JMS well-represented at Dublin conference
Date Released:
Tue, 9 July 2013 10:59 +0200
By Annetjie van Wynegaard
Several staff members from the School of Journalism and Media Studies presented papers at the annual conference of the International Association for Media and Communication Research (IAMCR) held in Dublin, Ireland from 25 to 29 June. The theme of the conference was, "Crises, 'Creative Destruction' and the Global Power and Communication Orders".
Professor Herman Wasserman, Head of the International Communication Section of IAMCR, presented two papers entitled, "Comparing across continents: Journalists in South Africa and India" (with Jyotika Ramaprasad from Miami University) and "The meanings of citizenship: media use and democracy in South Africa". Wasserman co-authored the second paper with Professor Anthea Garman, who co-directs the Mellon Media and Citizenship Humanities Focus Area project.
Another paper coming out of the Mellon project was presented by Marietjie Oelofsen, PhD candidate and Vanessa Malila, postdoctoral Fellow. Their paper was titled "Young people, media and citizenship in South Africa", which Oelofsen presented in the audience section of the conference.
Professor Jeanne Prinsloo presented a paper that she co-authored with Priscilla Boshoff, "Expurgating the monstrous – an analysis of the South African Daily Sun's coverage of gang rape", in the gender section of the conference. Professor Jane Duncan presented her paper on "Marikana and the paradox of press transformation" in the political economy section.
Associate Professor Lorenzo Dalvit and second year Masters Student in Journalism and Media Studies, Megan Schoeman, co-authored a paper entitled, "Micro-blogging as a Cultural Form – A Case of the media phenomenon, Twitter", which Dalvit presented in Dublin. He also presented a second paper in the journalism research and education section which he co-authored with Fortunate Gunzo, "Teaching Educators to use Computers in their Social Science Classrooms: A South African Experience".
The IAMCR President, Janet Wasko, said in her welcome message that IAMCR had met at Dublin City University in 1993, and after 20 years they met there again to discuss "a wide range of issues related to media and communication". Many of the keynote addresses this year focused on communicating the global financial crisis, as well as the ways that communication theory can respond to the changing geopolitics.
Professor Wasserman participated in a post-conference workshop as part of an international research team investigating Media Systems in the BRICS countries.
Source: