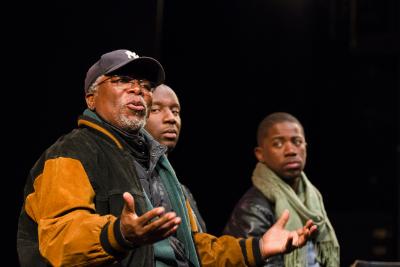 Rhodes > JMS > Latest News
Live with John Kani
Date Released:
Thu, 11 July 2013 15:46 +0200
Dr John Kani brought his play, The Island, to the National Arts Festival this year. The play is about two prisoners on Robben Island and was first performed in 1973. CueRadio held a live interview with the grandfather of South African theatre, where he spoke about his play, former president Nelson Mandela's health, and theatre as a "cultural AK47".
Kani also spoke at the Think!Fest lecture series about the importance of the arts in education.
Listen to both stories here. You can read and listen more about Think!Fest on their blog.
Audio supplied by CueRadio and photograph by CuePix/Amitie Lee.
Source: