Rhodes > JMS > Latest News
'The cameraman' Jon Alpert
Date Released:
Fri, 20 July 2018 10:59 +0200
By Ettioné Ferreira
On the last Saturday of the National Arts Festival, while the streets were filled with fest-goers, the School of JMS huddled up in the boardroom of the Africa Media Matrix to get an opportunity to meet renowned American documentary film-maker, Jon Alpert.
‌Alpert discussed some of his documentaries as well as experiences around the film-making process during his session. The session was organised between the School of JMS and Sharlene Kahn from the Department of Fine Arts, who initially arranged for Alpert to come to Rhodes as part of the Decolonial Aesthesis Laboratory for the Fine Arts students.
He spoke about working in war zones in Vietnam and in Afghanistan. He described how challenging it was to work in highly regulated environments such as for his documentary Baghdad ER, where he was not allowed to film the effects of the war on the civilians and ended up smuggling the footage out from the country.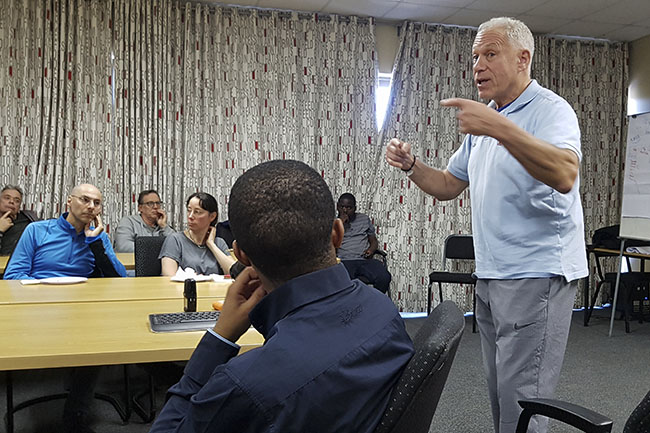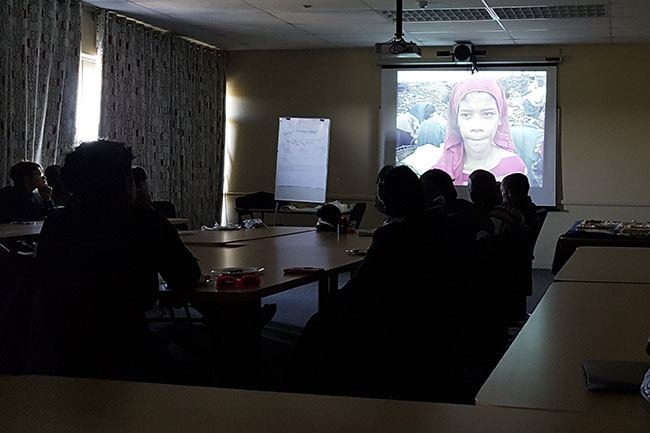 He also talked about how emotionally taxing events can be on a journalist and the production team. In his 1977 work, Healthcare: Your Money or Your Life, he captured the death of Mr. Spinelli, who died due to the lack of resources and faulty equipment in the hospital. However, as hard as it was for him to film the final moments of Mr. Spinelli and having to call his wife to explain that her husband has died, he felt proud of the lasting effect the documentary had, as it brought widespread awareness to the healthcare problems in America at that time.
Here's a snippet of his talk, where he speaks about challenges he experienced in his earlier work, showing scenes from two of his documentaries:
It was Alpert's first time in South Africa but not the first time he encountered South Africans. His first encounter was filming the border war in Angola during the 1980s for NBC news inserts. He was also the executive producer on Nicolas Rossier's 2014 documentary, The Other Man: F.W. de Klerk and the End of Apartheid which focuses on former South African President F.W. de Klerk's role in ending Apartheid.
Alpert is an award-winning journalist who has won numerous Emmy Awards for his documentary films. He worked for NBC and has had documentaries aired on HBO as well as Netflix. His latest documentary, Cuba and the Cameraman, was released in November last year and filmed over 45 years, between the early 1970s until the death of Fidel Castro in 2016. It includes interviews between Alpert and Castro, giving a rare glimpse into Castro's life and reveals a strange relationship that bloomed between the two men throughout the years he filmed Castro.
‌‌
Interview with Jon Alpert about Cuba and the Cameraman: https://www.youtube.com/watch?v=TdmXTsSbKlI
CNN Interview: "Filmmaker Jon Alpert Blames U.S. For Communism Failing In Cuba" https://www.youtube.com/watch?v=KA6oGqrIiTI
Rolling Stones interview about his earlier work: https://www.rollingstone.com/culture/culture-news/jon-alpert-his-aim-is-true-49586/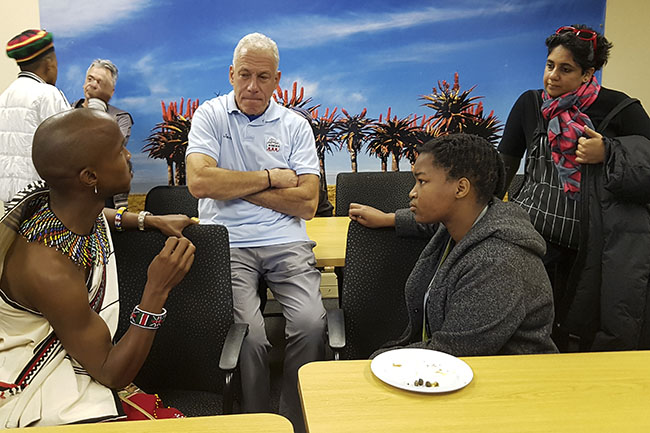 Photos and Recording by Shepi Mati
Source:Rhodes JMS