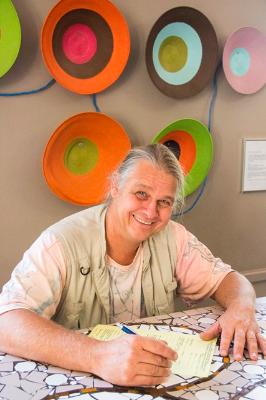 Rhodes > JMS > Latest News
Life through a lens
Date Released:
Fri, 27 February 2015 12:20 +0200
by Ettioné Ferreira
A typical cameraman with long grey hair, beige waistcoat and comfortable clothes, Eric McKeown is visiting the AMM. His laid-back style and easy-to-talk-to mannerism makes him a perfect mentor for the TV students at JMS. The freelance cameraman is here for a week to tell students about his experiences and the freelance television world.
McKeown was born in Stilfontein, a small North-West town near Klerksdorp. After matric he left for the University of Cape Town but only stayed there for two years. He went into exile in 1985 for six years because he refused conscription into the South African Military during the apartheid years. During exile he spent a lot of his time in Holland but also travelling throughout Europe. When the government started to change and he was no longer exiled, McKeown came back to his motherland in 1991.
He always had an interest in television and photography and decided to go into a television career as soon as he came back. In Cape Town in 1991, his first television job was as controller at an in-house television station. He did a few short courses in television and photography which helped shape his knowledge and gave him the opportunity to get into a television career. McKeown says, "I always wanted to be a cameraman and in 1995 I finally became one. I worked alongside many practised cameramen, assisting them, to gain more experience."
He tries to think of the highlight of his career but laughingly says, "There are so many ups and downs to every production, you know, it's difficult to say. Meeting and interviewing Nelson Mandela and Richard Branson stands out I think. And travelling, I love travelling! I don't think I'm finished yet though so there should be more to come in the future."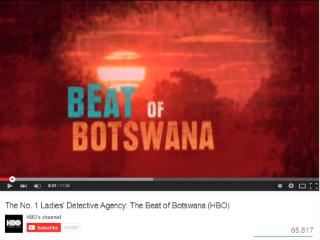 ‌
He worked on 'Behind the scenes: No. 1 Ladies Detective Agency' and says the challenges there were physical because they were in a difficult environment in Botswana, working long, tiring hours. Another production that stands out for him, is the recent, State of the Nation Address by President Jacob Zuma, McKeown was part of the street crew filming for the SABC during the event.
With 20 years of experience, McKeown has an impressive portfolio and interesting stories to tell. Visit his website http://ericmckeown.co.za/ to step into his shoes and view the world from his camera lens.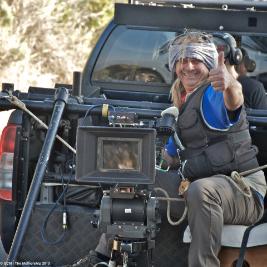 Source:Rhodes JMS