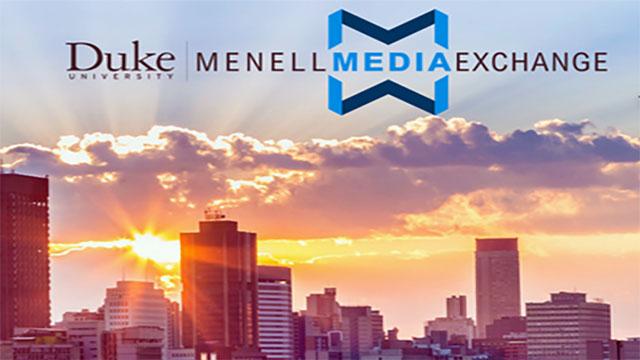 Rhodes > JMS > Latest News
Breaking down journalism in South Africa
Date Released:
Thu, 21 June 2018 12:28 +0200
By Jack Van der Merwe
The Menell Media Exchange was mostly a space for like-minded journalists to converse and have a cheeky drink with each other. Journalists from all over the country used this space as a way to examine how journalism is in our country and how we can push it forward to greater spaces.
The conference decided to achieve this through the process of sharing information. On the first day there were a variety of workshops taking place throughout the event. The workshops covered a variety of topics. I was unable to attend all of them but the most interesting workshop was the topic of using social media to improve on one's journalism. The workshop was hosted by employees from Google. They emphasised how important it was to use social media platforms such as YouTube. More and more we see traditionally television-based news broadcasters putting their content on to spaces such as YouTube. An example in the workshop was the SABC. They have started airing live broadcasts on YouTube. By doing this it guarantees a wider audience as YouTube has features that allow for breaking news to be visible while watching other videos. It helps to tie into the idea of spreading knowledge in the journalism sphere. While YouTube is the most popular streaming site in the world not many South African media producers are using it. Workshops such as this one and the others show off those alternative ways of thinking and improving in South African Journalism.
On both the Friday and the Saturday there were also panel discussions where a group of famous journalists would get together and discuss topics that related to South African journalism. The Saturday was hosted by Imam Rappetti who was honestly the best part of the conference. When it got to afternoon and everyone was feeling kind of tired from all of the free food we had eaten she would be there to inject some much-needed energy into the event. The panel discussions helped explore a wide variety of topics with a range of different voices and perspectives. The first panel of Saturday focused on the stories that are often missed by large mainstream media. This was definitely the most interesting panel because it examined and critiqued an aspect about our media that any journalist could improve upon. The other panels and short sharps (short lectures basically) continued on this trend of examining and critiquing what journalists do. Some discussions were not as interesting and there were times where some panellists were not as engaged in the discussion at hand. Overall though it did help to inform. Though it would have been better if the audience could have also asked some questions to the panel. This was mitigated somewhat with the 'networking' portions of the event.
Overall as a student journalist I felt that the Menell Media Exchange was a fantastic event to go to before I go out into the working world. It helped me understand what I should strive for as a journalist but also how I can be better than some of my peers through looking at their mistakes.
Source:Rhodes JMS