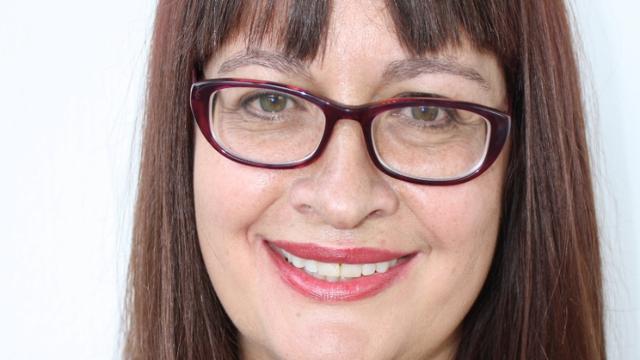 Rhodes > JMS > Latest News
Mia Malan on rape in Diepsloot
Date Released:
Mon, 31 October 2016 12:23 +0200
by Ettioné Ferreira
Mia Malan's feature article "Diepsloot: Where men think it's their right to rape" won awards at both the 2016 Standard Bank Sikuvile Awards and the CNN Multichoice African Journalist awards
Malan, who lectured at Rhodes in health journalism from 2011 to 2012, grew up in Durbanville and studied at Stellenbosch University. Since leaving JMS, she has been working for Bhekisisa at the Mail & Guardian which launched in January 2013. The project is funded by the Bill and Melinda Gates Foundation as well as the German government, "because we're donor funded, we have significantly more resources than other health desk. Since Bhekisisa's launch, its staff have won more than 20 national and international journalism awards," Malan says.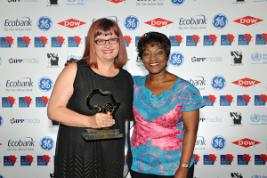 We spoke to her about the awards-winning article:
Q: What was the article about?
A: My article focused on child rape in Diepsloot in northern Johannesburg. Through narrative storytelling and in-depth research, I wanted to bring across the societal causes of child rape, the prevalence of it, as well as the impact on society and individuals. I was grateful that long form narrative journalism (my passion) was acknowledged at the awards.
Q: What was the most difficult part about writing the article?
A: It was traumatising. I interviewed about seven families with children who been raped in the space of a week – I didn't use all of them in the article, but I spoke to all of them. I went for counselling afterwards. The rape counselling organisation featured in the article received significantly more resources after the article. But I felt traumatised because I couldn't lessen the pain of the people I interviewed.
Q: What were the effects of the article on the community as well as the broader South Africans who read it?
A: Two months after the original publication of the article, the United Nations special rapporteur, Dubravka Šimonovi?, visited Diepsloot to compile a report on the causes of violence against women and children in South Africa. Šimonovi? told the Diepsloot-based organsation, Lawyers Against Abuse, which was quoted in a follow-up article, that she visited the organisation during her tour as a direct result of reading Bhekisisa's story. On 9 December 2015 Kenyon Laing, the communications officer for Laywers Against Abuse, sent this email to Bhekisisa: "She [Dubravka Šimonovi?] actually mentioned that the reason she had heard of us and selected our organisation to visit was thanks to your articles in the Mail & Guardian, so thank you!!"
Green Door, the rape counselling organisation, received four car loads of donations from Bhekisisa (the organisation Malan now works for) and two non-profit organisations. Eighteen boxes of donations were dropped off at the Mail & Guardian offices by individuals, from microwave ovens, which the rape centre requested to warm food for victims, to rape survival kits, kettles and toys. They've also received two more Wendy houses to counsel and temporarily house victims of sexual violence. Green Door wasn't registered as a non-profit at the time, so could therefore not receive donor funds. As a result of the publication of the story, a non-profit specialising in capacity building, Capacitate SA, is assisting Green Door to get registered and to develop a constitution and organisational plan. Brown Lekekela from Green Door is in the process of finalising a board and plans to have the organisation registered by the end of 2016.
In November 2015 Lekekela started to do work part time for the South African non-profit organisation, Sonke Gender Justice, in Diepsloot. He assisted Sonke and Lawyers Against Abuse with a community assessment of sexual violence. He became involved, at least partly, as a result of our article – we wrote a reference letter for him and he was also able to present proof, through the article in which he was featured, of his skills and the impact of his work.
According to Lekekela, officials from the World Health Organisation visited him about a month after the publication of the story with a suggestion that such a programme that addresses sexual violence on a large scale was needed. "They came to ask me what they can do to help, based on what was mentioned in your report. They also invited Wits researchers, activists from Sonke Gender Justice and a few other organisations to the meeting," Lekekela said. On 27 March he phoned Bhekisisa to invite us to the launch of the Sonke Gender Justice programme: "I'm going to help Sonke to address child rape and other forms of sexual violence," he said. "And I'm part of that effort because of your article." The story was picked up by major South African media houses, including Radio 702, Power FM, SA's largest magazine; YOU magazine, and the SABC. Lekekela was awarded the National Hero of the Year for Gauteng province by 702 for his work.
Bhekisisa is currently developing an app to make it easier to report incidences of sexual violence in Diepsloot – this will build on the impact our Diepsloot story. We'll be launching the app in December in partnership with Green Door and other organisations working in the field of sexual violence in Diepsloot. The development of the app is funded by the Bill and Melinda Gates Foundation.
Q: If you do it again, would you change anything about the article or interview anyone differently?
A: I wouldn't change the way I interviewed people, but I think I would go for counselling sooner.
Q: Anything you'd like to say to aspiring health journalists or investigative journalists?
A: Good journalism doesn't only require a fair amount of talent – it requires passion, long working hours and the openness to learn.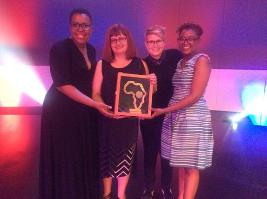 For more articles about health issues from across Africa, from Mia Malan and her team at Bhekisisa you can visit their website: (www.bhekisisa.org)
Source:Rhodes JMS