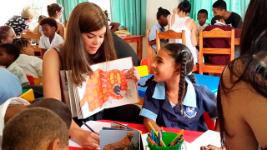 Rhodes > JMS > Latest News
Reading made fun
Date Released:
Fri, 15 April 2016 12:54 +0200
by Ettione Ferreira
Dr. Suess' saying, "You're never too old, too wacky, too wild, to pick up a book and read to a child," came true for our JMS4 writing and editing students during this year's National Library Week from 11 to21 March The writing students decided to pay a visit to the Lebone Centre. The Centre was established to work with the community to address issues like poverty and illiteracy. They also try to show students their potential to rise from their situation and become leaders of the future. The Centre has a pre-school, aftercare (ACE) as well as a literacy programme that is currently available to learners in the community.
The JMS4 students went not only to show the Lebone Centre students the importance of reading but also to help them make their own fairy tale stories.
Here are a few photos taken by writing and editing lecturer Gillian Rennie: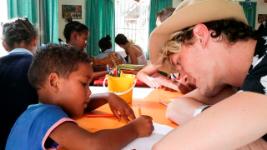 ‌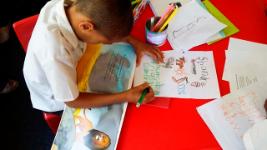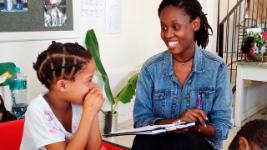 For more photographs visit our BLOG
Source:Rhodes JMS