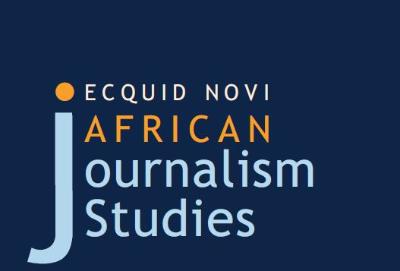 Rhodes > JMS > Latest News
New Ecquid Novi out now
Date Released:
Wed, 14 August 2013 09:46 +0200
The latest edition tackles topics ranging from arts journalism to conflict reporting.
The latest issue of Ecquid Novi: African Journalism Studies, edited by prof Herman Wasserman of the School of Journalism and Media studies, has just been published. A wide range of topics is addressed in the issue (vol 34 number 2), which also contains articles by JMS staff members.
Postdoctoral fellow Vanessa Malila co-authored "Beyond the Information Scandal: When South Africa bought into global news" with Chris Paterson from Leeds University. The Director for the Centre of Economics Journalism in Africa Reg Rumney contributed a comment piece titled, "When ownership trumps transformation".
Other articles in the issue cover topics such as arts journalism, post-conflict reporting in Sierra Leone, an exploration of African-language newspapers and representations of African athletes in the media. Feminist approaches in South African news media are explored, and a study of newspaper columnists' framing of Kenyan politics in post-2007 election violence. The well-known journalism studies scholar Barbie Zelizer contributed an essay on 'Tools for the Future of Journalism'.
Ecquid Novi is affiliated with the Journalism Research and Education Section of the International Association for Media and Communication Research (IAMCR), the Journalism Studies Division of the International Communication Association (ICA) and to the South African Communication Association (Sacomm). It is an accredited journal indexed on among others the Thomson Reuters ISI index.
You can access the journal here.
Source: