Rhodes > JMS > Latest News
Reflecting on Black Wednesday
Date Released:
Mon, 21 October 2013 10:59 +0200
By Sinazo Nakupi
The 36th commemoration of Black Wednesday by the Unemployed People's Movement (UPM), the School of Journalism and Media Studies, Grocott's Mail and the Daily Dispatch took place at Rhodes University in the Arts Minor lecture theatre on Friday 18 October.
Black Wednesday commemorates the day in 1977 when newspapers, organisations, activists and scores of apartheid government critics were detained for opposing the apartheid regime. The celebration called for a reflection of the current state of the press freedom and the relevance of this day to the media today.
Chaired by Thembani Onceya and Lithabo Fekele, the speakers discussed the impending Protection of State Information Bill (also known as the Secrecy Bill), the role the media plays today fighting crime and corruption, and they acknowledged the shortcomings of the media.
Story provided by Activate newspaper. Read more on Activate Online.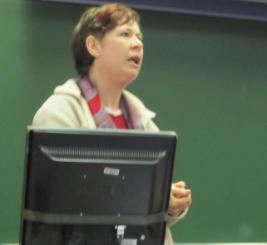 Dawn Barkhuizen of the Daily Dispatch addresses the crowd at the Black Friday talk in Arts Major on Friday 18 October. Photograph by David Mann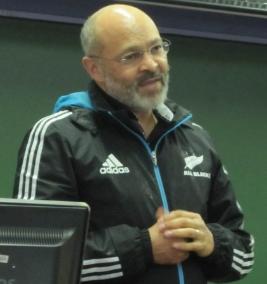 Mark Fredericks, photojournalism lecturer at Walter Sisulu University addresses the crowd at Arts Minor on Friday 18 October. Photograph by David Mann
Source:Activate Newspaper