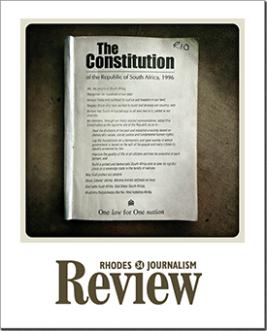 Rhodes > JMS > Latest News
Rhodes Journalism Review 34 is out!
Date Released:
Sun, 7 September 2014 12:47 +0200
Ladies and gentlemen, the time has arrived: the latest edition of Rhodes Journalism Review (RJR) is out now and you can gain free access to the journal on the RJR website.
Rhodes Journalism Review 34 is divided into different categories which includes; 20 years of democracy, the cha(lle)nging media space, journalism education, African trends and fit not fat.
Don't miss out on this latest edition, VIEW RJR HERE.
‌‌
Source:Rhodes JMS