Rhodes > JMS > Latest News
The writing on the wall
Date Released:
Tue, 29 September 2015 10:46 +0200
By Ettione Ferreira
The design lab in the AMM building has always been known to be a creative space with students being allowed to write and draw on the walls. c
The Confucius Institute at Rhodes University's Chinese Cultural Centre organised the calligraphy experts' visit from China and provided an opportunity for them to interact with different departments and students to share their expertise. Garman decided to approach the Chinese Cultural Centre and organised for the calligraphers to place some of their artwork on the design lab walls.
Professor Cai Xianliang did a poem about hope, Professor Xie Guanghui a poem about a peach blossom in the spring time and Professor Chen Tianshuo a picture of bamboo. Professor Xianliang explained that the poem about hope was to inspire students and Professor Guanghui's poem marked the fact that it is now spring time in South Africa, an experience which reminded him of this poem. Professor Tianshuo's picture of bamboo symbolises strength.
We hope that the calligraphy will inspire strong students for many years to come!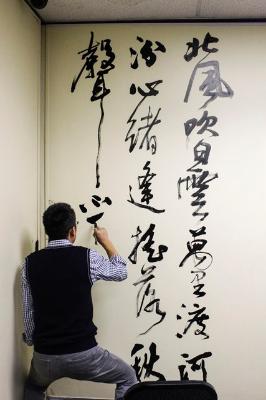 Professor Cai Xianliang painting a poem about hope. Photo: Ettione Ferreira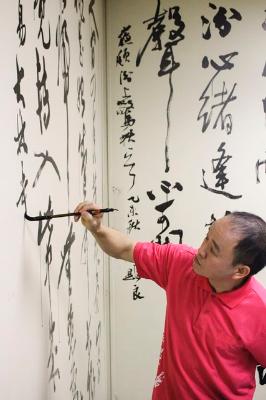 Professor Xie Guanghui painting a poem about a peach blossom in spring. Photo: Ettione Ferreira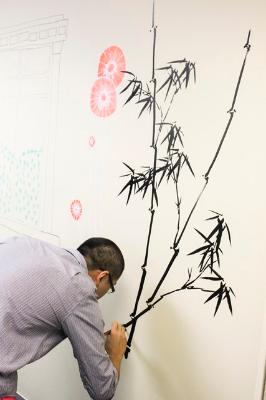 A bamboo in the wind drawn by Professor Chen Tianshuo. Photo: Ettione Ferreira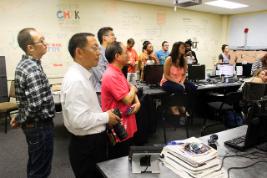 The audience watching the calligraphers, mesmerised by their work. Photo: Ettione Ferreira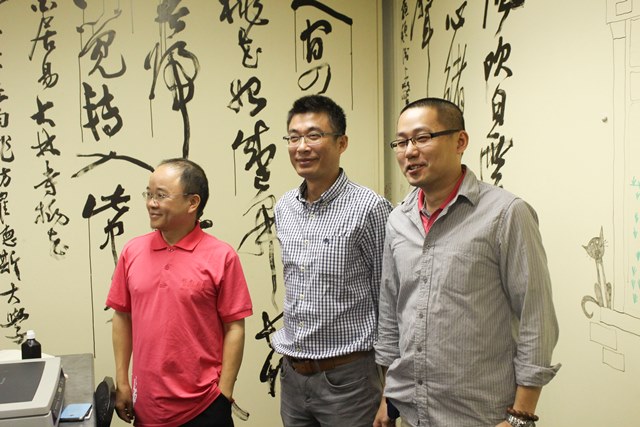 The Calligraphers: Prof Xie Guanghui, Prof Cai Xianliang and Prof Chen Tianshuo. Photo: Ettione Ferreira
Source:Rhodes JMS