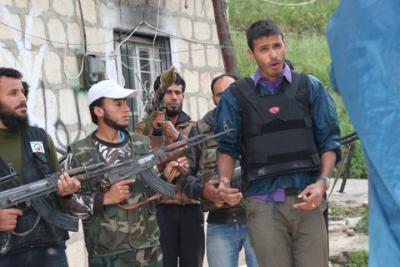 Rhodes > JMS > Latest News
From Durban to Damascus
Date Released:
Fri, 25 October 2013 09:14 +0200
Yusuf Omar graduated from the School of Journalism and Media Studies in 2010 with a Postgraduate Diploma in Journalism and Media Studies. Since then he has taken the media world by storm, one story at a time.
His bio reads, "Yusuf Omar is a broadcast journalist for eNews Channel Africa. He was born in the UK, raised in Australia, schooled in America, but calls South Africa his home. His passports are well-worn. With a backpack full of old T-shirts, and a head of young dreams, Yusuf once hitchhiked solo up east Africa from Durban to Damascus, eventually stumbling upon the Arab uprisings in Cairo. More recently, he travelled to Syria and produced the documentary 'Working in a war zone.'"
Omar documented what he saw in Syria in an article in the Mail & Guardian called, "Welcome to Syria: Working in a warzone".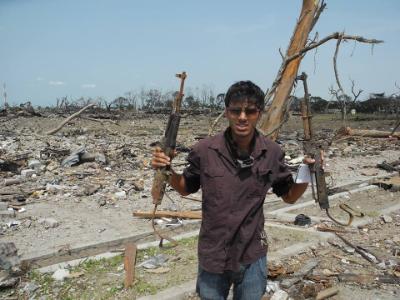 More recently, Omar's been covering the growing rhino poaching problem in South Africa. He wrote this piece, "Mandela and the rhino" in the Daily Maverick in June this year.
Omar writes in "Corridor of screams":
"I have always wanted to be a foreign correspondent. I have read books by journalists who cover wars, and quizzed anyone I encountered who reported from the front lines. They speak of coming home with a bloody camera and a muddy conscience. Of how the images stay in your mind long after the disaster. One of their best, war photographer James Nachtwey, says battle zones strip humanity bare to its core – the horror and the beauty. But nothing prepared me for Congo-Brazzaville."
Omar is currently working on a documentary and a book, both called Durban to Damascus. The trailer to the documentary was edited by Dan Mitchell.
Photographs supplied by Yusuf Omar
Source:Yusuf Omar