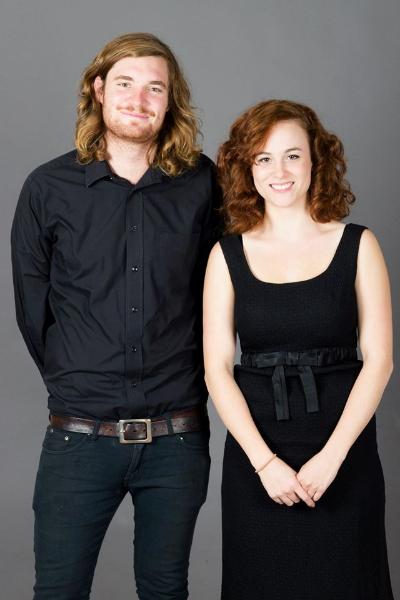 Rhodes > JMS > Latest News
Top Afrikaans student theatre production
Date Released:
Thu, 1 August 2013 10:25 +0200
Based on the Afrikaans expression "wat die hart van vol is, loop die mond van oor" (what is in the heart will come out of the mouth) Maude Sandham's Wat Die Hart is a three part exploration of some of the strangest and most beautiful pieces of Afrikaans literature.
Wat Die Hart is directed and produced by Sandham, an Honours directing student in Rhodes University's Drama Department, and co-produced by Hancu Louw, a fourth year journalism student at the Rhodes University School of Journalism and Media Studies. Louw has been involved in the campus based newspaper Activate for the past three years and currently holds the position of Chief Media Supervisor (CMS). He has spent the past three years actively engaged in the production of journalistic material ranging from radio broadcast to various print and online based outputs. Louw graduated with a BA degree majoring in Politics and International Relations. He believes his personal history has given him an insight into the workings of the Afrikaans community, legacy and psyche.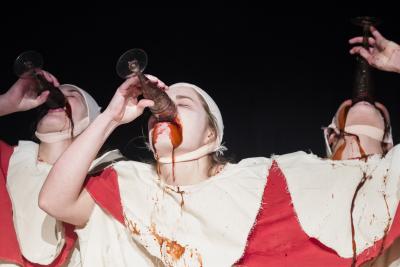 "The concept behind the play and the production is based on our love for the Afrikaans language and an on-going feeling of discomfort at the lack of Afrikaans theatre productions at the Festival as well as a lack of new, and lively Afrikaans theatre productions nationally," said Sandham. Through the production of this piece the cast wishes to "enlighten and embolden" contemporary Afrikaans culture to diverse audiences, and to "break away from common conceptions which hold Afrikaans at a distance, due to its negative background, associated with oppression and conservatism". According to Sandham, "We would like to reiterate that this piece is by no means founded on any political messages, but rather on a young generation's love for a dynamic and beautiful language and literary history."
Wat Die Hart features Ester Van der Walt, Amy Nicol, Daniel Whitehorn, Gerhard De Lange, Rhowan Johannes, Megan Wright, Gerhard De Lange, Geoff Smuts, Jeanne-Mari Van Niekerk and Jesika Kilian (stage manager) the production is student based and is organised, directed, scripted and managed by students ranging from their first year of study up to postgraduate level.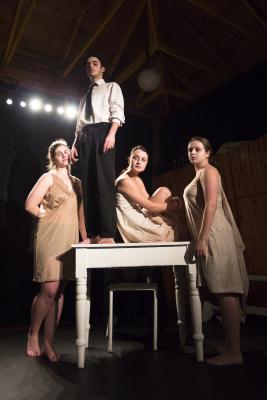 Sandham has been involved in various stage productions and has successfully directed The Jay Authenticity (2009), Agamemnon (2010), An Education, Kopstukke, Trilogie (2012), and Three Women (2013). She has also performed in over 14 plays, two of which featured during previous Festivals including Do you come here often? (2010) and Tender (2013). She was awarded the Leon Gluckman Scholarship for the Arts, is currently on the Rhodes University Dean's List for Academic Merit and has been granted an Honours Scholarship in Drama. She is currently the graduate assistant to Professor Juanita Finestone-Praeg. Along with the production of Wat Die Hart, Sandham will be involved in Tender, Drifting, a Rhodes University Departmental production in honour of Reza de Wet, and the production Rabbit Hole which will form part of the Rhodes University Drama Department's Young Directors Season.
‌‌This story first appeared in the June 2013 "Festival Edition" of Rhodos, the Rhodes University Community Newsletter, and was re-printed with permission from the editor.
Photographs supplied by Maude Sandham.
Source: