Old Rhodian develops robotic rover to explore Saturn's Titan moon
Date Released : 28/01/2013
LIAM Pedersen spent much of his childhood with no electricity, plumbing or books.
SA makes astronomical advances
Date Released : 27/12/2011
In a bus jouncing through arid Karoo hills, Professor Justin Jonas patiently tried to explain some of the theories and tenets of our universe -- the Big Bang, the expansion of our universe and what we know of other things such as dark energy. "The latest Nobel prize in physics was basically for confirming that there is something that we call dark energy," Jonas said. He summed it up later as the force that drives not just the expansion of our universe but also its acceleration. Difficult as these concepts may be for the layman to grasp, they are among the things the massive Square Kilometre Array (SKA) radio telescope could help us to understand - along with how the stars were formed, the nature of black holes and whether there is any other life out there.
2011/12 Official University Shutdown
Date Released : 20/12/2011
The University will be closed for shutdown from 21 December 2011 to 03 January 2012. The shutdown dates are determined by Management after consultation with the unions. The average shutdown days are 8 or 9 days. In determining the shutdown period, consideration is given to the safety of staff travelling during the festive season.
Alumna receives Rhodes scholarship
Date Released : 15/12/2011
Rhodes University alumna, Beth Vale, is one of the ten South Africas brightest young minds who have been awarded a world renowned scholarship worth about R300 000 per year, to study at the University of Oxford. Rhodes scholarship has arguably become the most prestigious scholarship in the world. Vale matriculated at Diocesan School for Girls (DSG), Grahamstown, with Academic Honours. She continued her studies at Rhodes University where she completed a Joint BA Honours degree in Political & International Studies and Philosophy, graduating with distinctions in both subjects. She completed her undergraduate degree with a first class in every course, placing as the top student in both her departments and within the top 10 undergraduates in the university.
The quiet persistence of the overlooked
Date Released : 13/12/2011
Focussing his lens on a small, disregarded world, Prof Dan Wylie launched his newest "whimsical project" at National English Literary Museum's (NELM) Eastern Start Gallery recently. Introduced by Mr Thomas Jeffrrey of NELM, Persistence is a volume of poems and photographs depicting unsung heroes plants growing in unexpected nooks and crannies, and "celebrates an aspect that we often admire in other species".
Effective analysis and implementation of programmes needed
Date Released : 09/12/2011
South Africa is undergoing rapid social and economic change which requires effective analysis and implementation of programmes where required. According to Ms Mastoera Sadan, Director in the Presidency, it is important to ask whether the programs that Government has put into place are effective. "We need to ask ourselves whether it is a good policy and whether we are implementing it well," she said.
Drama alumnus awarded fellowship at leading arts institute
Date Released : 08/12/2011
Rhodes 2010 Drama Masters graduate, Mr Richard Antrobus, has been awarded a prestigious Fellowship at the University of Cape Town, Donald Gordon Institute for Creative and Performing Arts (GIPCA) for 2012. A Grahamstown local currently teaching Drama at Diocesan School for Girls and St Andrew's College in Grahamstown, Mr Antrobus is keen to expand his skills in theatre and the use of multi-media in contemporary performance.
Alone in an ALIEN-Nation
Date Released : 07/12/2011
Arresting, defiant and thoughtful in turn, a series of 12 portraits stared back at the audience at the Dotun Makun's MFA Exhibition entitled Alien Nation. Measuring up to 1.7x1.2, the Alumni Gallery at the Albany Science Museum hasn't seen such striking work on its walls in a long time. It is clear that the Rhodes student, Makun, who is completing his Masters in Fine Art this year, is asking some hard-hitting questions about the Nigerian diaspora through this body of work entitled ALIEN-Nation.
First class to matriculate from Oprah Leadership Academy
Date Released : 06/12/2011
The first matric class of the Oprah Winfrey Leadership Academy for Girls has joined thousands of other matriculants around South Africa in the anxious countdown to early January when exam results are published. The matric class wrote the NSC examinations.
Institutional HIV/Aids strategic plan unveiled
Date Released : 06/12/2011
Newly appointed Institutional HIV/Aids officer, Mr Thandi Mzizi unveiled Rhodes University's newly compiled draft 2012 – 2014 strategic plan for HIV/Aids at the annual Rhodes Aids day on 2 December 2011. In solidarity with the international community's "Getting to Zero" themed World Aids day on 1 December, Rhodes University hosted its own event in commemoration of the objectives of the Getting to Zero campaign, which include committing to achieving zero new HIV infections, zero discrimination and zero Aids-related deaths.
Rhodes unveils magnificent tapestry
Date Released : 02/12/2011
"It is a privilege to have a tapestry of such beauty, born of the expertise, skill and toil of the women of the Keiskamma Arts Project, adorn the Council chamber; and to have a brochure of the kind produced for this occasion," Dr Saleem Badat, Rhodes University Vice-Chancellor told the Rhodes community at an unveiling ceremony. The public launch of the Rhodes University Tapestry took place on 1 December 2011 and was attended by Rhodes University Council, staff members, and many of those involved with the project, including the Keiskamma Arts Project members, a division of the Keiskamma Trust, who brought the tapestry to vibrant life with their weaving and beadwork skills.
The Politics of Knowledge
Date Released : 01/12/2011
The Humanities Charter, said Professor Ari Sitas, "is asking us to construct the future with the best of what we have in the past", and for this to happen, a comprehensive historical account of the humanities and higher education in South Africa is required. In a talk entitled "Reflections on the Charter's Politics of Knowledge", Prof Sitas, highlighted the current lack of historical context of South African higher education systems and Humanities as potentially problematic in attempting to consider the future of higher education institutions in South Africa.
Chemistry PhD student lauded for nanotechnology research
Date Released : 30/11/2011
Megan Coates, who has one year remaining of her Chemistry PhD under the supervision of Prof Tebello Nyokong, won the best presentation award at the recent DST/Mintek Nanotechnology Innovation Centre (NIC) Workshop held recently at Mintek, Randburg. Coates' research is on the development of electrochemical sensors using nanomaterial (carbon nanotubes) and electrocatalysts (metallophthalocyanines) for the improved detection of indicators of disease especially neurotransmitters often associated with neurodegeneration, or brain diseases.
Reflection on critical social movement engagement
Date Released : 29/11/2011
Engagement with social movements, which have their own agendas, culture and politics, require recognition and sensitivity of the different agendas, according to Eddie Webster, Emeritus Professor Society, Work and Development Institute (SWOP), Wits University.
Africa's internet born in EC
Date Released : 28/11/2011
Rhodes University geeks remember how it all began IN NOVEMBER 1991 an information packet winged its way through cyberspace from Rhodes University in the Eastern Cape to Portland, Oregon in the US. The internet in Africa was officially born. Twenty years later and most people take for granted the swift, lithesome creature that the internet has become – instantaneous communication via e-mail, instant messaging, and Voice over Internet Protocol at our fingertips. And, of course, the invaluable worldwide web with its wealth of information, discussion forums, blogs, social networking and online shopping sites.
Fine Art Department graduate exhibitions
Date Released : 25/11/2011
The recent annual Fine Art Department Graduate Exhibitions, hosted at numerous venues around Grahamstown, boasted a wide variety of work from Rhodes University's fourth year Fine Art students. Of the 19 graduate exhibitions themes relating to socio-historical, political, environmental and personal concerns were investigated in a diversity of mediums. A dominant theme at this year's exhibition was the construction of the natural world, which was evidenced in golden elephants, unholy cows, red ants, webbed horses, grazing cupboards, preserved chimps and evacuation plans for Africa which were displayed on canvases and prints, walls, floors, ceilings and pillars.
Remembering a towering intellectual and an activist
Date Released : 24/11/2011
Director of the Institute for the Study of English in Africa, Professor Lawrence Wright was honoured for his lifelong contribution to English by The English Academy of South Africa. He was presented with a Gold Medal – the Academy's highest form of recognition. Prof Wright has been a scholar, researcher and teacher at Rhodes University for over 25 years; he is President of the Shakespeare Society of Southern Africa and Vice-President of the English Academy. Marking the occasion, Prof Wright delivered the Academy's Golden Jubilee Lecture, in which he paid homage to one of South Africa's foremost English academics and Professor Guy Butler.
SA nanotech cancer quest
Date Released : 23/11/2011
South African researchers are finding innovative ways to purify water, and detect and treat cancer, using particles smaller than a tenth of a millionth of a metre. At this scale, scientists can manipulate individual atoms and molecules. New applications of nanotechnology were described at a conference at the Department of Science and Technology's minerals and metallurgy research institute, Mintek, in Johannesburg yesterday. A Rhodes University biotechnology doctoral student, Shane Flanagan, is focusing on targeted therapy for breast cancer.
Reinvigoration of research in the countryside
Date Released : 23/11/2011
Professor Lungisile Ntsebeza, NRF Research Chair in Land Reform and Democracy in South Africa, Department of Sociology at the University of Cape Town called for a reinvigoration of research into South Africa's countryside during his presentation at a recent South African Humanities Deans' Association colloquium. In a paper titled: "Struggles in South Africa's countryside in historical perspective", Prof Ntsebeza highlighted how much of what has been written about resistance and struggles against colonialism and apartheid in South Africa has been on urban areas, to the detriment of research into rural areas.
Ordinary people and leaders
Date Released : 18/11/2011
The role social history played during colonialism and apartheid, and its potential for providing a more nuanced view of life in South Africa was critical said Dr Luli Callinicos, a social historian, author, researcher and lecturer, at the South African Humanities Deans Association (SAHDA) colloquium. Dr Callinicos' talk, entitled, "Biographies: 'ordinary people' and leaders" provided an overview of the view of social history as having the potential to disrupt grand narratives and present a more nuanced view of peoples lived experiences in South Africa.
Drama alumni scoop prestigious awards
Date Released : 17/11/2011
Rhodes Drama graduates Bailey Snyman and Jaques De Silva are proud recipients of prestigious awards. Mr Snyman was named the 2012 Standard Bank Young Artist's Award Winner for Dance and Mr De Silva received an ImpACT Award for Young Artists at the Arts and Culture Trust (ACT) awards ceremony held recently. These talented artists honed their professional skills through two companies affiliated with Rhodes Drama. Mr Snyman worked for the First Physical Theatre Company for three years and Mr De Silva for Ubom! Eastern Cape Drama Company for four years.
'Biological Oceanography at the Prince Edward Islands'
Date Released : 16/11/2011
Professor William Froneman of the Department of Zoology and Entomology presented his inaugural lecture at Eden Grove recently entitled Biological Oceanography at the Prince Edward Islands: a Review of Achievement. Professor Froneman took the opportunity to give an overview of his work with the Southern Ocean Group. The group is largely concerned with examining the spatial and temporal variability in the marine food web of the Southern Ocean and its response to global climate change. The Prince Edward Islands are located some 2500km southeast of southern Africa. Like many of the oceanic islands within the Southern Ocean, the islands are seasonally home to enormous populations of air breathing top predators including flying seabirds, penguins and seals.
'The Humanities and Popular Struggles in South Africa'
Date Released : 14/11/2011
Reinvigorating public debate, broadening the space for public engagement, and encouraging a more nuanced understanding of the role of the intellectual in society were some of the dominant themes that emerged from the first session of the South African Humanities Deans' Association (SAHDA) colloquium that was hosted at Rhodes University on 11 November. Rhodes University Vice-Chancellor, Dr Saleem Badat opened the colloquium. He said the colloquium provided the opportunity to consider the continuities and discontinuities within the humanities and civil society and to debate the state of the humanities in South Africa.
Rhodes celebrates African University Day
Date Released : 10/11/2011
As a member of the African Association of Universities (AAU), Rhodes University hosted African University Day on Thursday 10 October 2011 as a way of responding to an annual call by the AAU to take responsibility for the development of Africa and to raise awareness of the critical issues surrounding the selected theme each year. This year's theme, "Harmonisation of Curricula and Qualifications in Higher Education in Africa: Challenges and Prospects", will be incorporated in a display in the library where staff and students can participate and share their views on the debate in written form at a display stand.
Humanities Colloquium to enhance critical debate
Date Released : 10/11/2011
A number of leading South African academics, social commentators and political analysts will converge at Rhodes University on 11 and 12 November 2011 to participate in the South African Humanities Deans' Association (SAHDA) Colloquium on 'The Humanities and Popular Struggles in South Africa'. Funded by the Harold Wolpe Memorial Trust, the Colloquium will reflect on the role of Humanities scholars in the broader society.
Rhodes hosts postgraduates Colloquium
Date Released : 08/11/2011
The Political and International Studies Department at Rhodes University recently hosted a two-day Colloquium for postgraduate students from three Eastern Cape based universities. This year, the South African Association of Political Science (SAAPS) Regional Colloquium saw postgraduate students presenting interesting papers on the role of the African Union and responses to the Arab Spring revolution, which resulted in vigorous debates during the questions and answers sessions.
Revisiting National Democratic Revolution
Date Released : 07/11/2011
The Faculty of Humanities together with the Harold Wolpe Memorial Trust Eastern Cape Consortium recently hosted Professor Raymond Suttner, revolutionary, ex-political prisoner, part-time visiting Professor at Rhodes University and Emeritus Professor, UNISA, who presented an overview of thoughts on the national liberation movement in "Revisiting National Democratic Revolution (NDR): the 'national question'". The paper re-reads ANC history and revisits NDR as a theory of struggle, neither as a cynical exercise nor as untouchable doctrine, beyond interrogation. Concepts are considered dynamically, contextualised in history and the present, consciously aiming to develop emancipatory meanings and theories. This, Prof Suttner said, enables a critique of essentialist, hierarchical, binary, static and singular meanings attached to words where they are capable of bearing a range of connotations and unfolding into a series of potential outcomes.
Scholarship takes Old Rhodian to prominent programme at Oxford
Date Released : 04/11/2011
Former Rhodes student Amy Kenyon recently arrived at Oxford to begin work on her PhD after she was awarded a prestigious Wellcome Trust PhD scholarship. The four year fully funded award is the Wellcome Trust's flagship scheme aimed at supporting the most promising students from around the world to undertake in-depth PhD research and training at the top universities in the United Kingdom. Kenyon was awarded one of the five available places on this programme at Oxford University.
"It's our game"
Date Released : 03/11/2011
Dr Geoffrey Pigman recently presented a lecture titled: "'It's our game'? The hectic convergence of diplomacy and international sport," that was hosted by the Department of Political and International Studies at Rhodes University. Outlining why international sport and its associated practices and codes involve various forms of diplomacy, Dr Pigman explained how as a definition, diplomacy functions as the mediation of estrangement.
Weathering the storm?
Date Released : 02/11/2011
A visiting scholar, Prof Patrick Gunnigle of Kemmy Business School at the University Of Limerick, Ireland discussed the possible outcomes of his country's response to the global financial crisis (GFC). In a talk entitled: "Weathering the storm? Multi-national companies (MNCs), Human Resources Management (HRM) and industrial relations through the global financial crisis" he focussed on recent, large scale evidence. His findings will be published in International Journal of Manpower in 2012.
Ministerial appointment for Pharmacy Prof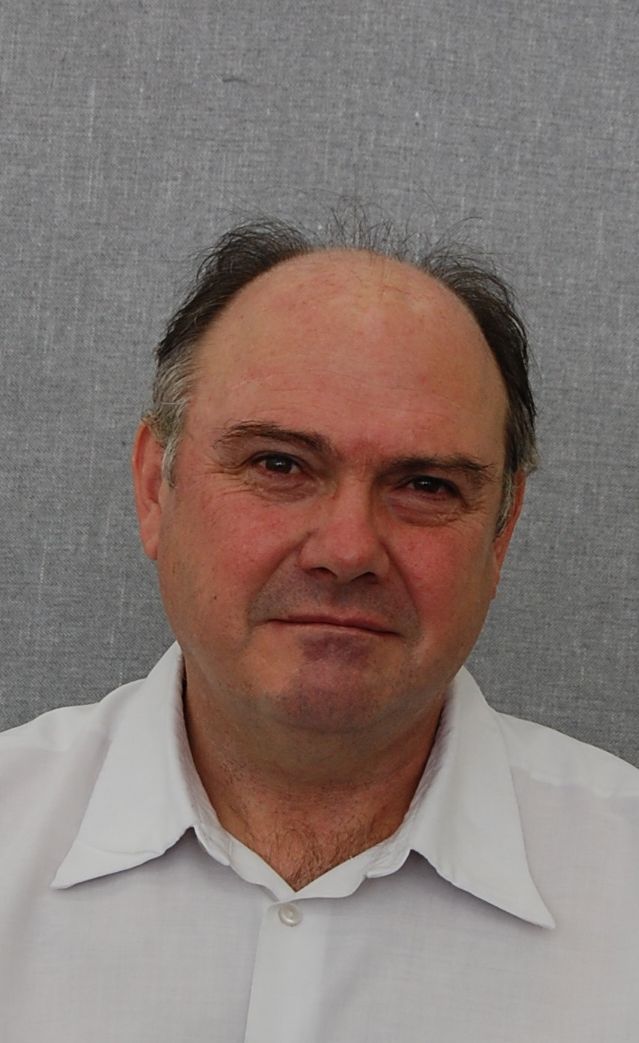 Date Released : 31/10/2011
Professor Roy Jobson, Head of the Division of Pharmacology in the Faculty of Pharmacy has been appointed by the Minister of Health to serve as Council member of the Allied Health Professions Council of South Africa (AHPCSA)
Fanon's Black Skin, White Masks inspire paper on colouredness
Date Released : 28/10/2011
Politics Masters student, Danielle Bowler, wrote a paper exploring contested constructions of colouredness, after being incensed by a column written by Nomakula "Kuli" Roberts in a Sunday paper.
Shedding light on heart disease
Date Released : 27/10/2011
Working within culturally specific frameworks and understandings of health and disease and finding organic effective means of empowering individuals to take responsibility for their health were top of the agenda at the public forum hosted by the Faculty of Pharmacy to mark World Heart Day recently.
Conflict, the great divide
Date Released : 27/10/2011
The director of the Centre for the Study of Democracy at Rhodes University and University of Johannesburg, Prof Steven Friedman presented a philosophical treatise on polarities and conflict at the Rhodes Political and International Studies seminar recently.
Grahamstown artist to exhibit in Beijing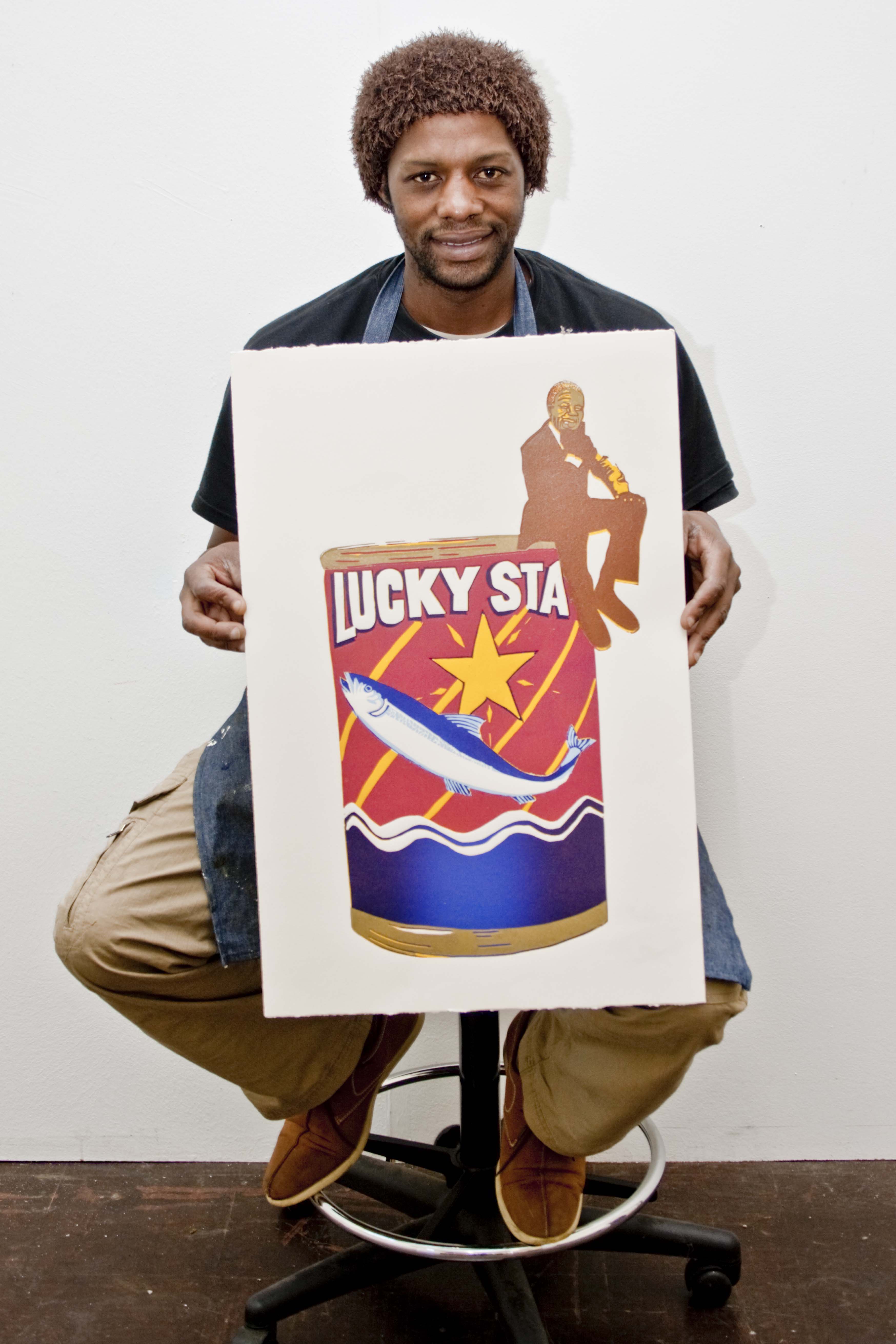 Date Released : 25/10/2011
Grahamstown resident and art student Nyaniso Christopher Lindi has been selected as one of five emerging artists from South Africa to represent the country at the 7th Culture and Arts Festival of Songzhaung, in Beijing, China.
Youths saving planet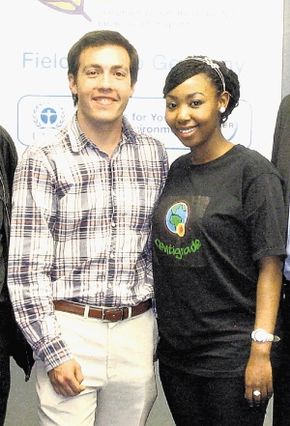 Date Released : 24/10/2011
Two young South African university students flew the flag high when they presented their environment projects to their peers from 18 countries here this week. Boitshoko Mokgautsi and Alex Lenferna are representing South Africa in the 2011 Bayer Young Environmental Envoy 2011.
Environmental assessment in an ever-changing world
Date Released : 21/10/2011
Speaking at Rhodes University, Dr Peter Chapman, risk analyst for International Environmental Consulting Company Golder Associates stated that "there are no easy answers," when he addressed fellow scientists and audience, in his talk titled, "Risk Assessment Theory, Fundamentals and Common Misapplications."
Fine Art lecturers selected to serve on National Arts Festival's artistic committee
Date Released : 20/10/2011
Two Rhodes Fine Art Lecturers, Ms Nomusa Makhubu and Professor Dominic Thorburn have been selected to serve on the National Arts Festival's artistic committee. Ms Makhubu is an art historian and visual culture lecturer, an artist, a research team member of the Visual and Performing Arts of Africa (ViPAA) and former council member of the South African Visual Art Historians (SAVAH).
TYHINI, a magazine of MA Creative Writers
Date Released : 19/10/2011
Students of the Rhodes University MA Programme in Creative Writing run from the Institute for the Study of English in Africa (ISEA) recently showcased their creative talent during the launch of TYHINI, a magazine of their writing.
Future plans for Maths and Science centre in Grahamstown
Date Released : 18/10/2011
The Deputy Minister of Science & Technology, Mr Derek Hanekom, visited Rhodes University last week to discuss issues surrounding Maths and Science education in Grahamstown. The meeting took place at the request of the Deputy Vice-Chancellor: Academic and Student Affairs, Dr Sizwe Mabizela, who together with a group of concerned educationists, would like to see Grahamstown become the premier centre in the country for Maths and Science education.
'Adventures with Abalone'
Date Released : 17/10/2011
During the opening to his recent inaugural lecture Professor Peter Britz made reference to his colleague Professor Warwick's Sauer's lecture on squid earlier this month, and warned his audience that his own talk would be dealing with a far simpler creature - a marine snail which hasn't changed much in 100 million years.
R20.6 million Foundation Phase research programme launched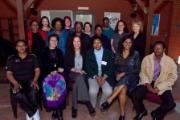 Date Released : 14/10/2011
A Consortium of four Cape based universities was launched yesterday (13 October) at Rhodes University a R20.6m "Quality teaching and teacher education research programme." The foundation phase research project which is funded by the Department of Higher Education and Training (DHET) through a European Union grant, will be undertaken jointly by Rhodes University, Nelson Mandela Metropolitan University (NMMU), Walter Sisulu University (WSU) and University of the Western Cape (UWC).
Academic Freedom cannot be delinked from broader issues
Date Released : 13/10/2011
Academic freedom cannot be tackled in isolation from the immense development challenges facing South Africa. This is according to the Minister of Higher Education and Training, Dr Blade Nzimande, who delivered the 2011 DCS Oosthuizen Academic Freedom Memorial Lecture at Rhodes University on Tuesday (11 October).
'Playing with fish'
Date Released : 12/10/2011
Professor Warwick Sauer gave an informative and entertaining inaugural lecture to a packed Eden Grove Blue Lecture Theatre. Prof Sauer who is the Head of Department of the Department of Ichthyology and Fisheries Science said he was gratified to have the opportunity to look back on twenty years of "playing with fish", and his involvement with research and community engagement in the Eastern Cape.
Honouring those who take care of our environment
Date Released : 11/10/2011
Marking the end of Rhodes Environmental Week, three Environmental Awards were presented at the Environmental Learning Research Centre last Friday (7 October). Hosted by the Vice-Chancellor Dr Saleem Badat and Ms Shireen Badat, the ceremony was a well-attended occasion, including an impressive 35 Masters and 15 Phd students currently studying at the new Environmental Learning Research Centre facility.
'Participatory Democracy'
Date Released : 10/10/2011
Well known political science scholar and academic, Professor Kenneth Good recently visited the Department of Political and International Studies at Rhodes, to present a paper on 'participatory democracy'.
The arts as a critical addition to economic and political engagement
Date Released : 07/10/2011
There is an urgent need to understand culture through the arts, as a critical addition to economic and political engagement. This was the view expressed through a number of the Fine Art Department hosted a series of talks which took place on 30 September 2011, as part of the Rhodes University China Week.
Sai Weng Loses His Horse - in five languages
Date Released : 06/10/2011
In celebration of China Week at Rhodes University, the School of Languages and the Confucius Institute recently launched Sai Weng Loses His Horse, a (short story writing) collaborative effort involving students and staff of the School of Languages.
New head for Young Royals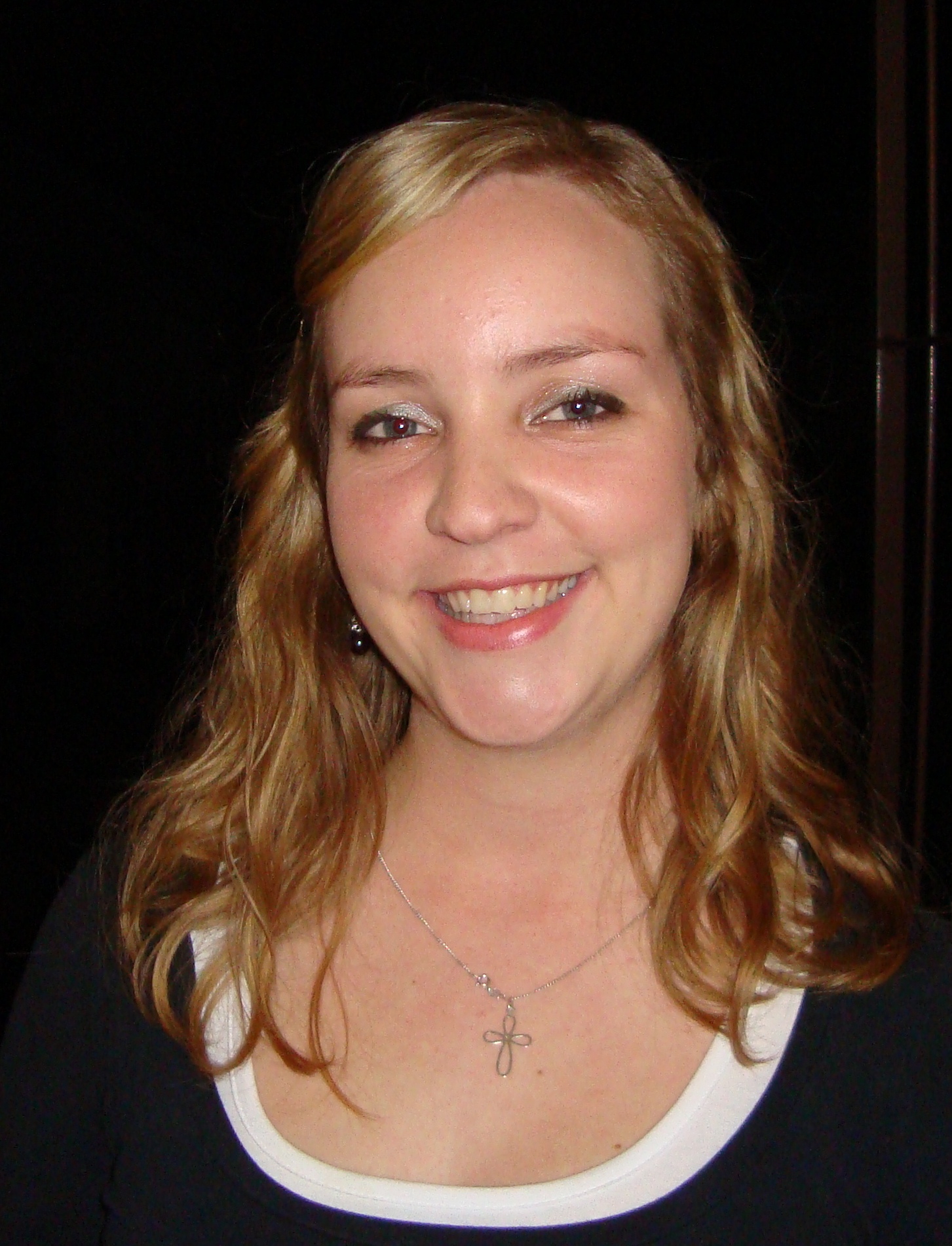 Date Released : 05/10/2011
Cindy Slater, an MSc student involved in cancer research at Rhodes, has assumed the position of Chair of the Young Royal Society, one of the largest academic societies at Rhodes.
Prisoners of a Paradigm
Date Released : 04/10/2011
Mr Jan Theron, took some time during his brief visit to Grahamstown to present a seminar at Rhodes University recently. His talk hinged on his paper entitled Prisoners of a Paradigm: Labour broking, the new services and non-standard employment.
The frightening facts about fracking
Date Released : 03/10/2011
Doug Stern, a cattle and sheep farmer in the Graaf-Reinet area, delivered a disturbing talk about the facts behind fracking recently at Rhodes University.
Embracing the synergies of science
Date Released : 29/09/2011
Eco-scientist and veterinary surgeon Dr Mark Penning presented a fascinating and entertaining talk at Eden Grove recently, putting a human spin on the subject:"The Evolution of Public Aquariums into Centres of Science and Conservation".
China in Africa/Africa in China Colloquium
Date Released : 29/09/2011
On Tuesday (27 September) the Vice-Chancellor, Dr Saleem Badat emphasised the importance of rigorous academic engagement with the human aspects of the growing links between China and Africa. He spoke at the opening of the China in Africa/Africa in China Colloquium, and against the background of the state visit by the Deputy President of South Africa Kgalema Motlanthe, to the People's Republic of China.
Confronting heart disease
Date Released : 28/09/2011
The Faculty of Pharmacy is recognising World Heart Day this year by hosting a public forum geared towards addressing the challenges of heart related conditions, and facilitating dialogue to enable community mobilisation in preventing and managing chronic conditions. Cardiovascular disease (CVD) is the leading cause of death and disability in the world. Other non-communicable diseases (NCDs), include diabetes, cancer and chronic lung disorders, and the incidence of these is increasing in low and middle income countries.
Rhodes students win Child Law Moot Court
Date Released : 28/09/2011
Rhodes University third year Law students Lara von Wildenrath and Armand Swart won the second annual Child Law Moot Court held at the Pretoria High Court recently. The pair had three days to prepare full written memorials for the competition proper, which served as a basis for their oral court submissions. With such a short turnaround time, the level of stress was, said the pair, authentically comparable to that experienced by lawyers preparing for a genuine case.
The meaning of Polokwane
Date Released : 27/09/2011
Contesting the view that the ANC's 2007 Polokwane conference was simply a progressive renewal of the organisation and the tripartite alliance, Sakhela Buhlungu, professor of Sociology at the University of Pretoria, was at Rhodes recently to share his views on the different meanings of Polokwane.
UNESCO appoints Rhodes Professor
Date Released : 27/09/2011
The School of Journalism and Media Studies Professor Guy Berger has been appointed as the new UNESCO Director of Freedom of Expression and Media Development. Prof Berger said he is excited, somewhat nervous, but also sad to be leaving Rhodes after spending more than 16 fruitful years at his alma mater.
"Xhosa Literary Media: Spoken and Printed Words"
Date Released : 26/09/2011
"Amongst speakers of the isiXhosa language along the southeastern seaboard of Southern Africa, oral literature can be found as poetry and song, riddles and proverbs, speeches, tales and history," those were the words of acclaimed visiting languages academic, Prof Jeff Opland from the school of Oriental and African Studies, University of London.
The future of universities
Date Released : 26/09/2011
Emeritus Professor Deryck Schreuder, former Vice-Chancellor of two Australian universities, including the University of Western Australia, was at Rhodes recently to share his views on the role of the university in contemporary society.
"Opening the doors of learning and culture"
Date Released : 26/09/2011
Opening the Institute of Social and Economic Research's (ISER) Summer School on the very day of Steve Biko's assassination 34 years ago, Dr Saleem Badat, Rhodes University Vice-Chancellor, drew attention to the old divides of "race, class, gender and geography" and the "hunger and disease, poverty and unemployment that continue to blight our democracy".
Rhodes students win awards at the SANCIAHS symposium
Date Released : 23/09/2011
Two Rhodes PhD students won two out of four coveted medals for emerging scientists or practitioners at the South African National Committee for the International Association of Hydrological Sciences (SANCIAHS) National Hydrology symposium recently.
Educating Teachers, Empowering Communities
Date Released : 22/09/2011
The Rhodes Sishen Iron Ore Company Community Development Trust (SIOC-cdt) teacher development project is officially launched on Friday (23 September 2011), in Kathu, in the Northern Cape. Rhodes University has entered into a partnership with the SIOC-cdt to help educational practitioners improve their skills and add value to their teaching.
Minister deeply honoured
Date Released : 22/09/2011
The Deputy Minister of Higher Education and Training, Professor Hlengiwe Buhle Mkhize, was awarded the Rhodes University Psychology Department's Social Change Award on Tuesday night (20 September).
Right2Know launch in Grahamstown
Date Released : 21/09/2011
The Right2Know Campaign (R2K), a nation-wide coalition of people and organisations opposed to the Protection of Information Bill – also known as the Secrecy Bill – was launched in Grahamstown recently, with a list of keynote speakers, including veteran struggle activist and Grahamstown College of Divinity Rector, Dr Barney Pityana addressing the local community.
Rhodes University Melodies take first place
Date Released : 21/09/2011
The Rhodes University Melodies (RUM) has recently competed in their first competition involving Eastern Cape choral choirs, which was held at Grahamstown City Hall. The choir was placed first in the mixed double quartet category and third in the mixed choir section.
'Acerbic, merciless and funny'
Date Released : 20/09/2011
Playwright, poet and dramaturge Dr Anton Krueger has been exceedingly prolific of late. The Rhodes Drama lecturer has written three books recently: Experiments in Freedom- issues of identity in new South African Drama, for which he was awarded the Vice-Chancellor's Book Award 2011; a poetry anthology called Everyday Anomalies; and Shaggy, a collection of ramblings/monologues he co-wrote with Pravasan Pillay.
Student society gets global green award
Date Released : 19/09/2011
The United Nations Environment Programme (UNEP) has awarded a Mandela Rhodes Scholar, Alex Lenferna the prestigious Young Environmental Envoy Award, for his efforts in the area of sustainable development and climate change.
Eastern Cape Interdisciplinary Postgraduate Conference
Date Released : 16/09/2011
The third Interdisciplinary Postgraduate Conference (IPGC) opens its doors to other Eastern Cape Universities in 2011. The theme of this year's Conference is Postgraduate Students in Research… A Way Forward.
Leadership is key to success
Date Released : 15/09/2011
"Everything rises and falls on leadership –countries, businesses, communities and sports teams," says business icon Brand Pretorius.
Mantashe speaks on nationalisation at Rhodes
Date Released : 14/09/2011
Mr Gwede Mantashe, Secretary-General of the ANC and chairperson of the South African Communist Party (SACP) was at Rhodes recently to discuss the past, present and future of the South African economy.
The post-colonial reality-land struggles across Southern Africa
Date Released : 13/09/2011
As leaders in their field, HOD of Sociology Dr Kirk Helliker and programme director of Trust Africa, Dr Tendai Murisa co-edited a new book entitled: Land struggles and Civil Society in Southern Africa.
Italian academic speaks about the decline of the Alter-Globalization movement
Date Released : 13/09/2011
"The scant attention paid by sociologists to the decline of the alter-globalization movement in Europe is surprising, when compared to the research effort employed in trying to explain its emergence." This is according to an Italian academic, Dr Antonio Famiglietti who recently visited Rhodes University's departments of Politics and Sociology to give a seminar on the decline of the Alter-Globalization Movement in Europe entitled: the decline of the Alter-Globalization movement in Europe: Towards the end of conflict?".
Rhodes Politics Department fundraises for Somalia
Date Released : 12/09/2011
The Rhodes University Department of Politics and International studies showed that it doesn't just teach theories of how things can be improved in the world, but also showed how things can be done.
Rhodes Microbiology students scoop R25 000 prize
Date Released : 12/09/2011
Third year Rhodes University Microbiology students were victorious at the Intervarsity Brewing Competition held at the SAB Training Institute in Kyalami, Johannesburg recently.
Diva's Night at Rhodes
Date Released : 09/09/2011
The Rhodes University Chamber Choir (RUCC) recently presented Diva's Night, where members of the choir showcased their talent in solo songs, duets and other ensembles in a celebration of a variety of musical genres.
VC's China Visit
Date Released : 08/09/2011
The Vice-Chancellor, Dr Saleem Badat, recently visited China at the invitation of the Chinese Minister of Education, Professor Yuan Guireng, to participate in the World University Presidents Forum and to also attend the 26th Universiade (World University Games) (http://en.wikipedia.org/wiki/Universiade) in Shenzhen, People's Republic of China.
Meistre showcases work in Prestigious Continental Exhibition
Date Released : 07/09/2011
Fine Art Senior Lecturer, Mr Brent Meistre, will this year represent South Africa at the Bamako Biennale, Mali, which runs from 1 November 2011 to 1 January 2012.
Ageing, Sex, Death (and Heavy Metals)
Date Released : 07/09/2011
Hot on the heels of the announcement of her first runner-up award in the 'Distinguished Young Woman in the Life, Natural and Engineering Sciences' category of the 2011 South African Women in Science Awards (WISA), Professor Janice Limson presented a lecture at Eden Grove as the recipient of the Vice-Chancellor's Distinguished Research Award for 2010.
Development on the continent: African voices unite
Date Released : 06/09/2011
African Regional Centres of Expertise (RCEs), which work in pursuit of the UN Millennium Development Goals (MDGs), met face-to-face for the first time last week, and their initial reunion took place at Rhodes University's Environmental Learning Research Centre.
Five distinguished Old Rhodians honoured
Date Released : 06/09/2011
Members of the Rhodes community who have enhanced the reputation of the University and served as role models in society were recently honoured at the annual Old Rhodian award ceremony, where three old Rhodians were awarded the Distinguished Old Rhodian Award.
Five years, 20 tanks later
Date Released : 05/09/2011
In a rather aptly named Umzam'omhle (loosely translated: good effort), Galela Amanzi launched their 20th rainwater tank at the Umzamo'mhle Community Development Project in Extension 9.
Playful and purposeful learning
Date Released : 05/09/2011
Demonstrating catalysts, making oxygen, freezing bananas and creating slime is a course requirement for students, forming a part of the new Chemistry Honours service learning module at Rhodes.
Future scenarios for Grahamstown's environment
Date Released : 02/09/2011
As part of their year-long project to produce a State of the Environment report, third year Rhodes Environmental Science students organised a public participation workshop on the future of Grahamstown last week.
The relationship between state and citizens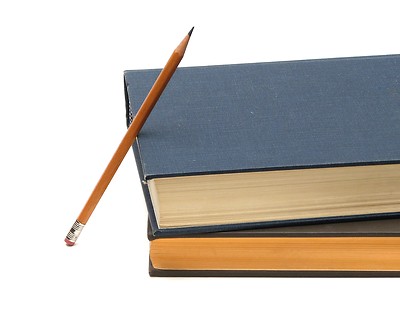 Date Released : 31/08/2011
Dr Julian Brown, Postdoctoral Fellow in the National Research Foundation Chair on Local Histories and Present Realities at the University of the Witwatersrand presented a paper that uses the philosophy of Jacques Ranciere to examine a dispute between a school and the state in post-apartheid South Africa.
Deep implications of micro-science
Date Released : 30/08/2011
Last week, the second annual Peter Rose Lecture took place in honour of Rhodes Professor Emeritus, Dr Peter Rose, who is widely acknowledged for putting biotechnology on the map in South Africa.
Ivan Vladislavic comes to Rhodes
Date Released : 30/08/2011
Internationally acclaimed and award-winning South African short story writer and novelist, Ivan Vladislavic, will be reading from a selection of his works at the English Department this Thursday (1 September).
Crisis in the humanities?
Date Released : 29/08/2011
The Faculty of Humanities recently hosted a discussion on reports on the Humanities in South Africa, including the Academy of Science for South Africa's (ASSAf), "Consensus Study on the State of Humanities in South Africa: Status, prospects and strategies" and the Charter for Humanities and Social Science with the conclusion that Humanities is in a crisis in South Africa.
Prof Nyokong receives "Distinguished Women in Chemistry" award
Date Released : 29/08/2011
Highly acclaimed Rhodes academic, Professor Tebello Nyokong, has been selected for the 2011 Distinguished Women in Chemistry award by the Royal Society of Chemistry - Europe's largest organisation for advancing the chemical sciences - and the Pan Africa Chemistry Network.
Rhodes Athletes Shine on the International Podium
Date Released : 28/08/2011
Rhodes University students have recently represented the country internationally in underwater hockey, archery and athletics. "A Champion team will always beat a team of champions" said Jennifer Coppinger, recalling a John McGrath quote on team sport. Christine and Jennifer Coppinger, Brittany Oliver and Kerry Pieterse were part of the South African under-23 underwater hockey squad that competed in the Netherlands at the Under Water World Championships in July.
Education policy and the current crisis in South African schooling
Date Released : 26/08/2011
In a presentation held under the auspices of the Institute of Social and Economic Research (ISER) at Rhodes University Dr Yusuf Sayed of the University of Sussex provided a critical review of education policy making in South Africa since 1994, unpacking the notion of the education crisis and challenging common sense assumptions related to it.
Distinguished Publication Award for Prof Macleod
Date Released : 26/08/2011
The American-based Association for Women in Psychology has awarded Professor Catriona Macleod the 2011 Distinguished Publication Award (DPA) for her book, 'Adolesence', pregnancy and abortion: Constructing a threat of degeneration.
Fidelity to Fanon
Date Released : 25/08/2011
Mr Richard Pithouse, lecturer in the department of Politics and International Studies, recently presented "Fidelity to Fanon", which highlights aspects of Frantz Fanon's philosophy and applies them to aspects of contemporary political life, as part of the 2011 Critical Studies Seminar Series, hosted by the Departments of Politics and International Studies and Sociology.
Prominent Chemistry Professor visits Rhodes
Date Released : 25/08/2011
Renowned Wits University Chemistry Professor Neil Coville, recently visited Rhodes University to present Barker Lecturer to postgraduate students and staff.
Prof Whiteley Chairs an International Workshop in Europe
Date Released : 25/08/2011
Professor Chris Whiteley of the Department of Biochemistry, Microbiology & Biotechnology leaves shortly for Athens, Greece where he will Chair an International Workshop at the 23rd Biennial Meeting of the International and the European Society for Neurochemistry.
Community engagement in action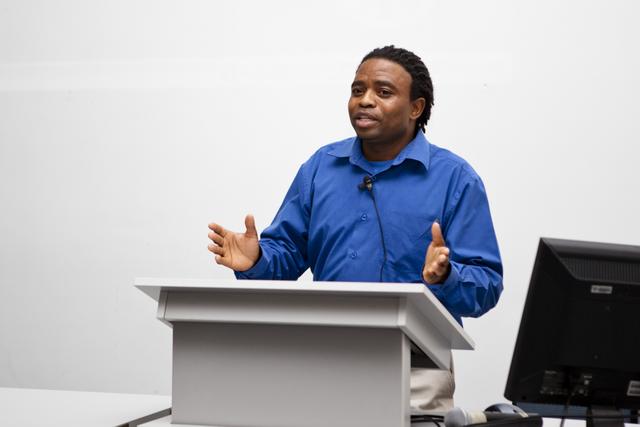 Date Released : 24/08/2011
Mr Mandla Gagayi, head of sports at Rhodes and recipient of the 2010 Vice-Chancellor's distinguished community engagement award, delivered an inaugural lecture this week where he challenged community members to get involved in truly effective forms of community engagement.
Back to the Future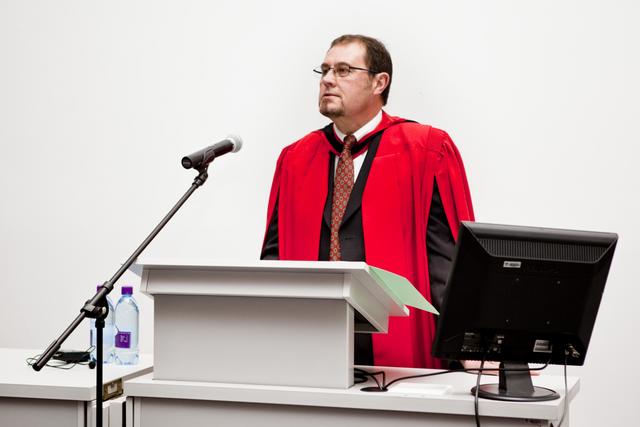 Date Released : 24/08/2011
Professor Gareth Cornwell of the Department of English presented his inaugural lecture last week, which looked into what he believes the core commitment of literary studies should be, and what it has, to his dismay, in fact become over the last forty years.
AMI-SPI announces partnership
Date Released : 23/08/2011
Rhodes University's Sol Plaatje Institute (SPI) for Media Leadership, the convener of the Africa Media Leadership Conference (AMLC) in the past nine years, has teamed up with the African Media Initiative (AMI) to strengthen their common goals of working to create sustainable, diverse and pluralistic African media.
RUBi hosted a Protein Data Bank workshop
Date Released : 23/08/2011
The European Bioinformatics Institute (EBI) roadshow on the Protein Data Bank (PDB) attracted postgraduate students from the Eastern Cape institutions and scientist from Rhodes University last week.
Debating the rise of the west
Date Released : 22/08/2011
Professor Sampie Terreblanche, academic, writer and Professor emeritus of Economics at Stellenbosch University, recently presented a series of lectures at Rhodes in conjunction with the Andrew W. Mellon Foundation.
HIV/AIDS Awareness Week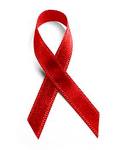 Date Released : 22/08/2011
Every year Rhodes sets aside an HIV/AIDS Awareness Week to highlight and encourage personal responsibility and wellness for both students and staff.
Critical Thought goes Live
Date Released : 19/08/2011
Rhodes Business School, after much effort and planning, is pleased to see its Critical Thought website go live today. The Thought Leader site will create an online platform for facilitating and promoting critical thought around Responsible Leadership, Engaged Business and Integrated Society themes.
Moeketsi goes gold
Date Released : 17/08/2011
Christine Moeketsi, a Rhodes accounting student, is one of four young South African Gold Award Holders to be selected to attend the President's Award for Youth Empowerment's International Gold Event (IGE) in Kenya in September 2011.
Celebrating Community Engagement
Date Released : 16/08/2011
From 15 to 20 August, Rhodes University is celebrating Community Engagement (CE) Week with a variety of activities that includes an Exhibition in the Eden Grove Foyer showcasing the work of 22 departments at the University.
Don't fall for BRICS hype, warns visiting speaker
Date Released : 15/08/2011
Chris Giles, economics editor of the Financial Times (FT), poured cold water on the idea that South Africa belongs in the BRIC club made up of Brazil, Russia, India and China – despite having accepted the opportunity to join this loose grouping.
Spring festival blossoms at Rhodes
Date Released : 12/08/2011
The Rhodes Department of Music will be hosting the 4th International Spring Festival at the Beethoven Room, Music Department, from Friday 12 to Monday 15 August.
African solutions for Africa?
Date Released : 12/08/2011
Dr Issaka Souaré of the Institute for Security Studies in Tshwane recently debated the reality and feasibility of finding African solutions to African problems during his presentation at the Department of Political and International Studies at Rhodes.
Big bangs wow learners for National Science Week
Date Released : 11/08/2011
A group of gung-ho Rhodes Chemistry students celebrated National Science Week (1-6 August) by travelling to a number of Eastern Cape schools with their edutaining demonstration A Pollutant's Tale.
Rhodes Alumnus drafting legislation
Date Released : 11/08/2011
Dr Pravine Naidoo, a Rhodes Alumnus, has been afforded the unique, historic opportunity to initiate and pioneer the drafting of new legislation for submission to Parliament. This legislation will regulate all municipal managers and senior managers in municipalities in South Africa.
Teaching Award lectures
Date Released : 10/08/2011
Dr James Gambiza and Ms Juanita Finestone-Praeg, well-deserved winners of the Vice-Chancellor's Distinguished Teaching Awards, presented their lectures at Rhodes last week.
Liberian diaspora
Date Released : 10/08/2011
Rhodes graduate and lecturer in the department of Political and International Studies at Rhodes, Siphokazi Magadla, recently presented a seminar that tackled issues related to the political economy of diaspora-led African development, and considered the implications of the failed dominant Western led liberal peace model of development and security.
Dissertation workshops at Rhodes
Date Released : 08/08/2011
The Andrew W Mellon Foundation in conjunction with Rhodes University and the Thinking Africa project of the Department of Political and International Studies recently held two dissertation workshops for postgraduate students at Rhodes to bring together Rhodes postgraduate students from various humanities departments to discuss their research projects and help them produce stronger, more focused and more original theses.
Women's Week at Rhodes
Date Released : 08/08/2011
Women's Week, taking place at Rhodes from 8 to 12 August, celebrates the achievements and contributions of women, and acknowledges prejudices still faced by women today.
Violence can no longer go unreported
Date Released : 05/08/2011
Ndumie Funda, Director and Founder of Luleki Sizwe, said at the Annual Rhodes Teach In, that the justice system in South Africa has failed the LGBTI community, "it does nothing for those who have been violated in this way."
Psychology co-hosts successful Narrative Therapy Conference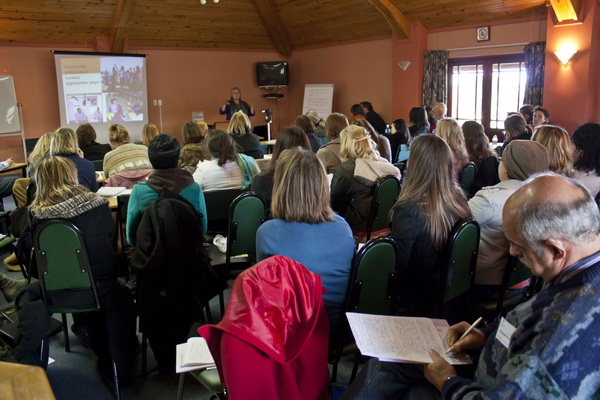 Date Released : 05/08/2011
Last week, the Rhodes Psychology Department and the Grahamstown Narrative Therapy Network co-hosted a Narrative Therapy conference where participants experienced both cognitive and emotional shifts with positive implications for practice through the rich variety of input.
Social Justice for LGBTI
Date Released : 04/08/2011
Mazibuko Jara, a presenter at this year's annual Teach-In hosted by the Department of Political and International Studies at Rhodes, reminded the audience that Social Justice is a concept whereby in society every individual has equal rights, equal access to social services, everyone understands the value of human rights and they are all equal before the law.
Rhodes Prof Vice-President of ESSA
Date Released : 04/08/2011
This year's 17th Entomology Society of Southern Africa Congress saw a Rhodes Professor, Martin Hill from the Department of Zoology and Entomology, elected as vice president of the Society.
Young bucks boost green thinking
Date Released : 04/08/2011
The newly formed BlueBuck Network, created out of environmentally-minded students and young professionals from across the Southern African region, was inspired by a handful of Western and Eastern Cape students who initiated the first BlueBuck summit hosted by the South East African Climate Consortium Student Forum (SEACC SF) at Rhodes University.
Indentured Chinese Labour
Date Released : 04/08/2011
The departments of Sociology and Politics and International Studies kicked off their weekly Critical Studies seminar series in the second semester with Dr Tu Huynh contesting the ideas surrounding Chinese labour in South Africa, which she said enables one to observe the black white binary that exists in South Africa and how it continues to be reframed.
Over the rainbow
Date Released : 03/08/2011
The Department of Political and International Studies at Rhodes is currently hosting its ninth annual Teach-In series of public lectures, with the aim of stimulating debate and bringing to the attention of the University, the wider Grahamstown and Eastern Cape communities a particular issue of interest and concern in public policy: the state of LGBTI Rights in South Africa.
Prof Limson a WISA finalist
Date Released : 03/08/2011
Professor Janice Limson, of the Department of Biochemistry, Microbiology and Biotechnology at Rhodes has been announced as a finalist in the 2011 South African Women in Science Awards (WISA).
SA and Nordic Alliances bolster development
Date Released : 03/08/2011
Previously thought to be polarised and disparate worlds, developing and developed nations are now interacting in mutually-beneficial partnerships.
An International award for excellence
Date Released : 02/08/2011
An academic paper, co-authored by current Dean of Students Dr Vivien de Klerk and Professor Sarah Radloff of the Rhodes University Department of Statistics, has been selected by The International Journal of Diversity in Organisations, Communities and Nations as the winner of their 'International Award for Excellence'.
Embracing Africa's languages
Date Released : 02/08/2011
Professor Russell Kaschula, Head of the School of Languages at Rhodes, opened his inaugural lecture last week by referring to a Sunday Times headline, 'Saving the Rhino, One Bullet at a Time', which he paraphrased to 'Saving our Linguistic Heritage – one language at a time'.
A rich exchange
Date Released : 01/08/2011
South African institutions of higher education have increasingly recognised the importance of internationalisation to keep apace with trends in research and all aspects of academic life - Rhodes University is no exception.
Juan, Mariel and Friends
Date Released : 29/07/2011
Juan, Mariel and Friends opened their 2011 Concert Series recently with a collaboration of acclaimed artists in Rhodes' the Beethoven Room.
Rhodes' SPI goes to the Seychelles
Date Released : 29/07/2011
Seychelles was the scene of ground-breaking media management training in July by Rhodes University's Sol Plaatje Institute (SPI) for Media Leadership.
The Media and Citizenship
Date Released : 28/07/2011
The Media and Citizenship: Between marginalisation and participation, one of four Mellon funded research and postgraduate education focus areas recently launched by the Faculty of Humanities at Rhodes, will critically examine the ways in which the South African media realise their potential to contribute to the (re)construction and (re)negotiation of citizenship. The project seeks to establish to what extent media facilitate democratic participation, or may contribute to further marginalisation of citizens.
Official Opening of Telkom-Highway Africa Building
Date Released : 28/07/2011
Celebrating a valuable contribution to African journalism, Rhodes University will officially open the new Telkom-Highway Africa Building at a ceremony at the campus on Friday 29 July. Guests of honour at the commemorative occasion include Telkom Group Executive: Group Communication and Brand, Ms Brenda Kali, and Rhodes University Vice-Chancellor, Dr Saleem Badat.
Mo(ve)ments in identity
Date Released : 27/07/2011
Rhodes University Department of Psychology, in conjunction with the Grahamstown Narrative Therapy Network, is hosting a conference at Rhodes from 28 to 30 July on Narrative Therapy, with the aim of dissecting various ideas and theories and at the same time, sharing the latest developments from New Zealand, the USA and Ireland. The conference organisers noted that, "This conference is a natural product of our quest for inspiration as we continue in our ongoing struggles to work in narrative and post-structural ways. The proceedings will start with a workshop on the Thursday where Therese Hegarty will present a discussion paper entitled, "Externalising problems with the whole class: A narrative approach to citizenship education."
Critical Sexual and Reproductive Health Studies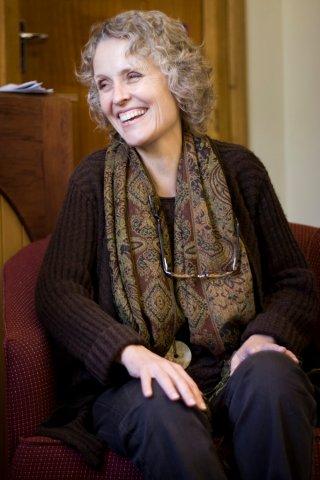 Date Released : 27/07/2011
The Department of Psychology has launched a new research and postgraduate area focusing on Critical Sexual and Reproductive Health Studies. The focus area will enable postgrads and researchers to analyse how a range of taken-for-granted assumptions underpin public health interventions with respect to sexual and reproductive health.
Understanding SA culture
Date Released : 26/07/2011
The Southern African Literature in Focus (SALIF) aims to contribute to a broader understanding of Southern African literature and culture, while also producing students who are well versed in literary-cultural interpretation.
Reconsideration of place
Date Released : 26/07/2011
The Audacity of Place aims to present a body of relevant research that rigorously theorises issues of place, diaspora, globalisation and so-called authenticity in relation to knowledge production and art creation in Africa.
Celebrating a partnership with Mellon
Date Released : 25/07/2011
Rhodes University's Humanities Faculty will launch four new research and post-graduated focus areas funded through an USD800 000 Andrew W Mellon Foundation grant on Tuesday 26 July 2011.
Dr McKinnell appointed Managing Director of SANSA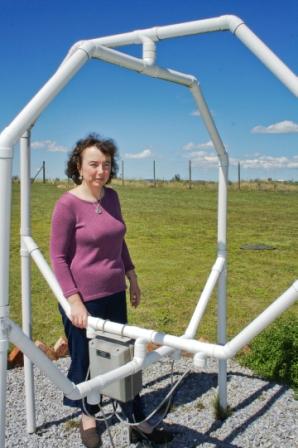 Date Released : 25/07/2011
Dr Lee-Anne McKinnell, a long-time research associate and recently appointed Visiting Professor of Rhodes University, has been appointed as the Managing Director of SANSA Space Science, formerly the Hermanus Magnetic Observatory.
Rhodes alumni dominate Ovation Awards
Date Released : 22/07/2011
A staggering eight of the 11 Standard Bank Ovation award winners of this year's National Arts Festival are Rhodes alumni. Announced at the 1820 Settlers Monument, the productions were chosen as award recipients by a panel headed by acclaimed theatre journalist Adrienne Sichel.
CHERTL Assessors' course on the go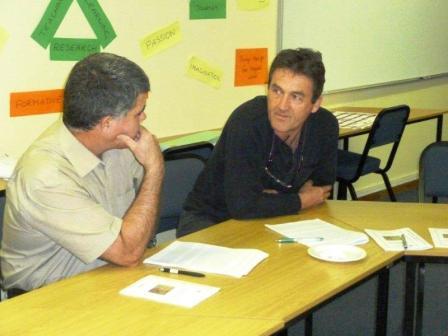 Date Released : 22/07/2011
It is an idiosyncrasy of higher education that many reach the status of lecturer without ever taking a formal course in teaching and learning.
Alumnus wins CNN Journalism award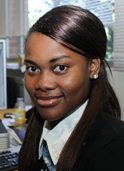 Date Released : 21/07/2011
The idea to produce a story about young girls who are abducted, raped and forced into marriage in the Lusikisiki area of the Eastern Cape has been brewing within Lindile Mpanza since her Rhodes University student days.
Students spanning together for senior citizens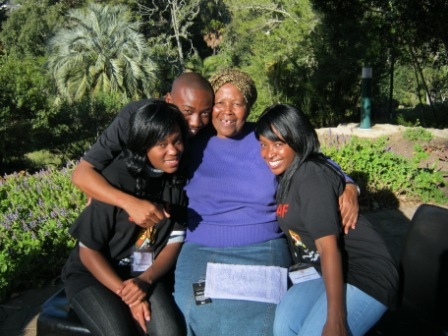 Date Released : 20/07/2011
Pharmacy students attending the South African Pharmacy Students Federation (SAPSF) conference made use of the unexpected sunny weather last week to treat pensioners to tea at the Botanical Gardens.
Professional development of academic staff
Date Released : 19/07/2011
The Centre for Higher Education Research, Teaching and Learning (CHERTL) at Rhodes University this year launched a new course, the first of its kind in South Africa, specifically designed for people currently working in higher education institutions in the field of educational or academic staff development.
Pharmacy students 'take it to the next level'
Date Released : 19/07/2011
Pharmacy students from all over South Africa and beyond congregated at Rhodes for the 58th annual South African Pharmaceutical Students Federation (SAPSF) conference last week. Hosted by the Rhodes University Pharmacy Students' Association (RUPSA) and Yoland Irwin from the Faculty of Pharmacy, the conference has become a regular fixture on the Rhodes calendar every eight years. The theme for this year's conference was "Pharmacy students taking it to the next level".
Celebrating Mandela Day
Date Released : 18/07/2011
Upstarters, members of the local youth development project, spent 67 minutes painting and cleaning a kitchen at CM Vellem Primary School on Friday in honour of Mandela Day which is celebrated today.
Prof Nyokong to sit on UNESCO panel
Date Released : 18/07/2011
Tebello Nyokong, DST/NRF* Professor of Medicinal Chemistry and Nanotechnology at Rhodes and a 2009 'L'Oréal-UNESCO Awards for Women in Science' Laureate, has been invited by Ms Irina Bokova, the UNESCO (United Nations Educational, Scientific and Cultural Organization) Director-General, to sit on the newly announced UNESCO High Panel on Science, Technology and Innovation for Development.
Information Bill: Changes welcome, more needed
Date Released : 15/07/2011
Rhodes University welcomes the concessions made by the African National Congress (ANC) on Friday 24 June in deliberations by an ad-hoc committee of Parliament on the Protection of Information Bill.
Rhodes hosts experts for Thinking Africa
Date Released : 15/07/2011
A three-day colloquium under the theme "Fanon 50 years later" was hosted by Rhodes' Department of Political and International Studies' last week as part of their launch of their flagship project, Thinking Africa. The launch included a keynote address by internationally renowned philosopher, scholar and author, Professor Valentin Yves Mudimbe of Duke University in the United States.
Rhodes Financial Aid Office Wins NSFAS Award
Date Released : 14/07/2011
The Rhodes University Financial Aid Office was recently named the Best Performing Financial Aid Office by the National Student Financial Aid Scheme (NSFAS).
JMS alumni keep winning streak alive
Date Released : 13/07/2011
For the third consecutive year, alumni of the Rhodes University School of Journalism and Media Studies (JMS) have emerged victorious in the student category at the Siemens Profile Awards.
MFA candidate shakes SA Art World
Date Released : 13/07/2011
Rhodes University Department of Fine Art Fine MFA (Curatorial Practice) student, Andrew Lamprecht, took the bold step of arranging the first ever retrospective exhibition of the populist artist Vladimir Tretchikoff at the Iziko South African National Gallery.
The art of resolution
Date Released : 12/07/2011
"One of the problems with environmental education today, is the word 'awareness'," says Rhodes Environmental Education PhD student, Dylan McGarry, "Being aware of something doesn't mean it will change what you value."
An unparalled EC historical archive
Date Released : 12/07/2011
In a drive to share the Rhodes Cory Library resources with the wider community, the library took a decision to reissue some of the out-of-print books held in their archives – the latest volume being 'Grahamstown Cathedral, a Guide and Short History' by Charles Gould.
Restoring dignity to mentally ill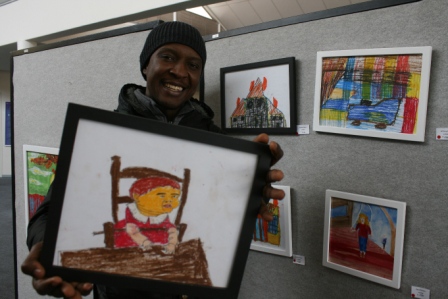 Date Released : 11/07/2011
A groundbreaking project by late fine arts lecturer Mark Hipper, writes DAVID MACGREGOR Patients at an Eastern Cape mental health hospital are reaching for the stars after the work they produced during a pioneering art therapy project became a surprise hit at the National Arts Festival.
Old Rhodian nails Olympic bid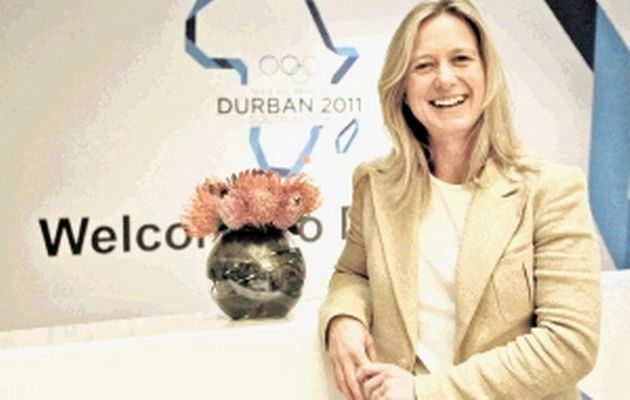 Date Released : 11/07/2011
The cinematic vision of a South African filmmaker helped a South Korean city scoop the hosting rights to the 2018 Winter Olympics. Caroline Rowland, a Welkom-born producer, made the documentary showcasing Pyeongchang that got it the nod ahead of Annecy in France and Munich in Germany. Rowland, 43, works out of the UK and was in Durban this week for the International Olympic Committee's announcement.
I write who I am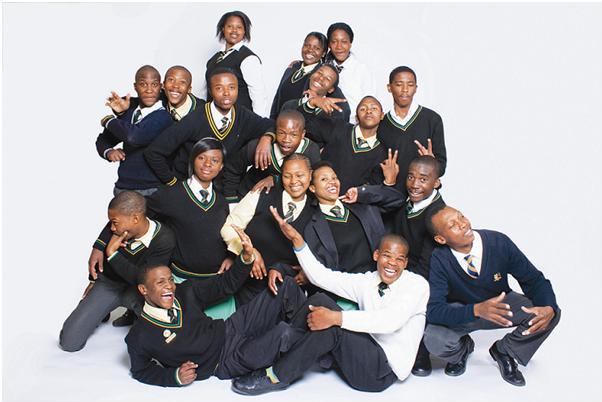 Date Released : 08/07/2011
I write who I am, an anthology of poetry by 19 Grahamstown youths involved in the Upstart Youth Development Project, was launched at Wordfest this week. The title of the book is derived from the title of Black Consciousness leader Stephen Bantu Biko's seminal book I write what I like.
Exploring 'foreignness' through performance
Date Released : 08/07/2011
Maurice Mbikayi, a visual and performing artist, was invited by the Rhodes Mellon Focus Area 'Visual and Performing Arts of Africa' to perform a work entitled 'Intersection', which explores constructions of 'foreignness' in relation to place and identity, at the Arts Lounge during the National Arts Festival. This work is part of the 'Voices' series that began in Cape Town in 2010.
Rhodes > Latest News > 2011
Latest News
See archive of news for 2010, 2009 and 2008.
Last Modified: Tue, 26 Jul 2011 10:37:52 SAST


VC pays tribute to the late Kadar Asmal
Date Released : 07/07/2011
Rhodes University dips its flag on the passing of an outstanding and passionate intellectual and human rights scholar, a fighter for democracy, and an alumnus of the University by virtue of having being awarded an honorary doctorate by the University. Having been colleagues at the University of Western Cape in the early 1990s, the late former Minister Asmal and I became associates again in his capacity as Minister of Education and in my capacity as head of the higher education advisory body to the Minister.
Does seaweed hold the cure for cancer?
Date Released : 06/07/2011
A Rhodes research study in marine natural products has revealed the presence of compounds in seaweed that kill cancer cells. Michael Knott's study in the Faculty of Pharmacy is among several collaborative research initiatives between the Natural Products and Medicinal Chemistry (NAPROMED) Research Group and the Biomedical Biotechnology Research Unity (BioBRU) at Rhodes University.
Thinking Africa: Shifting the Geography of Reason
Date Released : 05/07/2011
From 6 to 10 July some of the very best scholars in South Africa, as well as the very best Fanon scholars in the world will come together at Rhodes to mark the start of the Thinking Africa project and at the same time reflect on the meaning of Frantz Fanon fifty years after his death.
Cue turns 25
Date Released : 04/07/2011
Gavin Stewart, founding editor of Cue (the daily Festival newspaper run by the Rhodes School of Journalism and Media Studies) remembers its inception and notes that not everyone loved Cue from the start or forever afterwards. However, looking at where the newspaper finds itself 25 years on - this Festival daily was fated to be a best seller from day two.
An exciting interchange of ideas
Date Released : 01/07/2011
The SASRIM Conference held at Rhodes last week, was extremely successful and allowed delegates to increase their knowledge of the latest trends and issues of the music world, says Head of Music and Musicology Dr Jeff Brukman.
Arts Lounge opens today
Date Released : 30/06/2011
In an innovative collaboration between the Fine Art and Drama Departments, the new Arts Lounge at 17a Somerset Street is set to be an unmissable experience for those festival-goers who truly appreciate the chance to both view and discuss art in all its myriad forms.
View from the Tower
Date Released : 30/06/2011
There is life after mental illness; there is also life during mental illness - that is what we want to say with the paintings and drawings from the Mark Hipper-Tower Hospital Art Group that will be exhibited at Eden Grove during the Festival.
Google Anita Borg Memorial Scholarship
Date Released : 29/06/2011
Last week Mathe Maema, a PhD candidate in the department of Computer Science, flew to Zurich, Switzerland, as one of the finalists of the Google Anita Borg Memorial Scholarship.
Wet Paint
Date Released : 29/06/2011
The Rhodes Department of Fine Art launched its National Arts Festival exhibitions last week at the Albany Museum, where the inaugural postgraduate exhibition is now open to public viewing.
Film crew captures a professor's life abroad
Youth and memory in Brasilia
Rhodes Imbizo kicks off today
Professor Kadar Asmal – A Tribute
Chemistry student receives MILEAD fellowship
Tribute to Prof Kader Asmal
SASRIM music conference starts today
Everyday Anomalies and On Another Page
Language specialists to interact at Rhodes
Farewell to Prof Johann Lutjeharms
Prof Nyokong receives another Science award
Living Labs at Rhodes this week
Ethical reporting of health issues in Africa
Conquering Space from 1950 and beyond
Making the environment a matter of moral business
Book launch celebrates publishing achievements
A special and inspiring event
Learning through interaction
Professor Stephen Gelb returns after 26 years
Maputo: Transformations and Continuities
Rhodes students perform well in Qualifying Exam
Prof begins epic walkabout
Herman sheds light on global financial crisis
The interface between language and ethnicity
Rhodes Alumnus shares his business experience
Why is a literary prof writing about elephants?
Rural Education in Context
Exploring the depth of South Africa's seas
Skye high achievements for Rhodes students
Flags fly high at International Day parade
The challenges of ethnic minority groups in China
Old Rhodian new Pharmacy Guild divisional Chair
The politics of privilege
Politics, Policy Making and Health Care
Rhodes chairs debate on the state of humanities
Fine Art Student Performs as Bouncer
Celebrating International Day
New nanotechnology equipment illuminates
Rhodes students receive Allan Gray Fellowships
The fluidity of human sexuality
A bumper year for Psychology postgraduates
BFA students work impresses external examiner
A rich heritage of African music
Postgraduate student continues to excel
The ugly truth about GM crops in the EC
Collaborative SA Germany research grant for Rhodes
Why economic inequality matters
A 'Crisis' in the Humanities: the conversation ...
Celebrity Rhodes Graduate to Judge Idols 2011
The role of Writing Centres in higher education
Book launch of Peter Gabriel
Siyakhula Living Lab on SABC2
The politics of public broadcasting
Scikidz get their hands dirty
RUBi's first MSc graduate flies to Belgium
Watoto Children's Choir visits Rhodes
Three books in eight months
Thinking Africa launches newsletter
RU Graduate to be first black CEO of PSL
Linking old and new Rhodians
Rhodes student returns from Japan research trip
Building a research pyramid
Rhodes hosts Robert Broom Colloquium
Social policy and citizenship in South Africa
Displacement and resettlement: Lessons from Mumbai
Journ postgrad comes out tops
BioBRU research going strong
Affirming the value of the English degree
Stop the war on women's bodies
The pain and politics of names
Rhodes and York discuss a formal partnership
Prof McQuaid scooped the Gilchrist Award
Prof Lewis hosts tour of St Helena
Dr Tariq Ali on history and politics
An interdisciplinary collaboration
1 in 9 Campaign on Friday