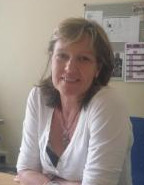 Rhodes > Latest News > 2014 Archive
New partnership to focus on uplifting poor people
Date Released:
Fri, 30 May 2014 16:25 +0200
The Nelson Mandela Foundation has partnered with Rhodes University to uplift communities across South Africa.
The deal with the Rhodes University Community Engagement (Ruce) department is the first of its kind in the country and the aim is to share their "pioneering community engagement and empowerment model" with other provinces, institutions and metropoles. Ruce coordinator Nosipho Mngomezulu yesterday said the partnership seeds were sown during a meeting with the foundation to discuss the university's participation in the Human Chain initiative earlier this year, when Grahamstown residents - and others across the country joined hands in memory of Madiba.
During the meeting, they began to discuss Rhodes' involvement in International Nelson Mandela Day, held annually on his birthday, July 18. The partnership developed from there and a proposal was made to roll out Rhodes' two-year-old Trading Live for Mandela Day initiative in other provinces. Normally run for a day on Mandela's birthday, the Trading Live concept has been extended into a week-long effort that will see Grahamstown community-based organisations, local businesses, university staff and students sharing skills to try and solve socials ills in the city.
Mngomezulu said key themes identified by the NMF for Mandela Day celebrations around the world included education, literacy, shelter, food security and volunteer participation. "Trading Live forms part of the volunteerism programmes and we hope it can serve as a model for asset-based approaches to volunteerism."
Although the Grahamstown partnership will tackle the same issues identified by the foundation, Ruce have included others like youth leadership, business development, arts and information technology in the local initiative.
By David Macgregor
Article Source: DAILY DISPATCH
Source:DAILY DISPATCH