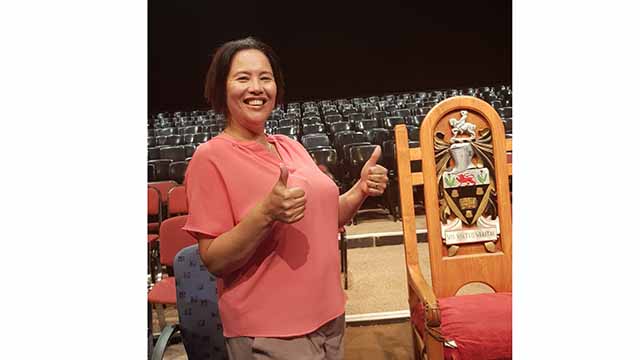 Rhodes > Latest News
All systems go for Rhodes Graduation Ceremonies
Date Released:
Thu, 5 April 2018 08:14 +0200
After months of preparation, Rhodes University's Registrar, Dr Adele Moodly is confident that it is all systems go for the 2018 Graduation ceremonies.
In the 6 graduation Ceremonies taking place from today to Saturday, of 2018, a total of 2494 students will receive their degrees and diplomas and 63% of them are women.
Of the total number of graduates, 1 457 (or 58%) are undergraduate Bachelor's degrees and 1037 (or 42%) are postgraduate degrees and diplomas. 229 graduates will be receiving their Master's degrees.
This year, a record number of 88 PhD degrees will be conferred- up from the previous record of 82 achieved last year. With 44 PhD's, Science, which is the third largest Faculty in the University has received the highest number of PhD's, with 53% of these being women.
On the Graduation guest list are Honorary Doctorate recipients, which include Dr Sindiwe Magona, Professor Emeritus Peter Mtuze, Dr Andrew Mlangeni, Professor Vishnu Padayachee, with Ms Yvonne Chaka Chaka and Judge Dikgang Moseneke, receiving their degrees in abstentia. Other high-profile guests will include Western Thembuland King Siyambonga Mathanzima, Deputy Minister of Labour Nkosi Phathekile Holomisa and veteran praise singer Mr JongelaSingathaNojozi.
Guest speakers include Advocate Ngcukaitobi and ICT-Works' Xoliswa Kakana.
"We are happy with our preparations – we have worked well as a team. The rehearsals today were well attended and the energy was positive," said Rhodes University's Registrar, Dr Adele Moodly. "As far as I'm concerned, it's all systems go for the 2018 RU Graduation."
Source:Communications