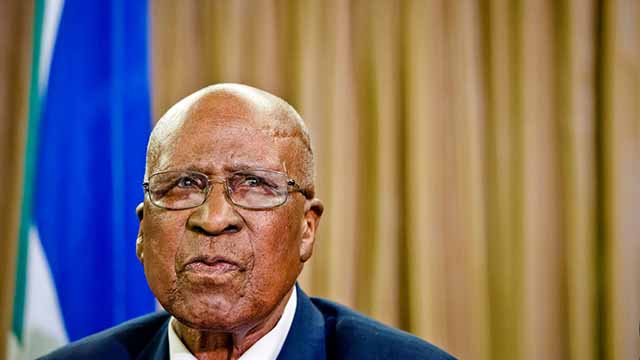 Rhodes > Latest News
ANC veteran Mlangeni honours Madikizela-Mandela
Date Released:
Sat, 7 April 2018 07:41 +0200
African National Congress veteran and Rivonia trialist Dr Andrew Mlangeni has urged South Africans to pick up the baton from leaders such as Winnie Madikizela-Mandela and fight for economic freedom in the country.
Mlangeni was speaking at Rhodes University in Grahamstown in the Eastern Cape where he was awarded an honorary doctorate in law. Mlangeni has described Madikizela-Mandela as a woman of strength who stood for what she believed in.
"She played an important role in our country as a freedom fighter. We have been saying in the past when somebody passes away that the spear has fallen, let those who are still remaining pick it up and continue with the struggle for freedom. Not only political freedom, but also economic freedom, because if we don't have economic freedom what are we? What can we do with our political freedom if we don't have a say in the resources of the country."
Source: http://www.sabcnews.com/sabcnews/anc-veteran-mlangeni-honours-madikizela-mandela/
Source:SABC News