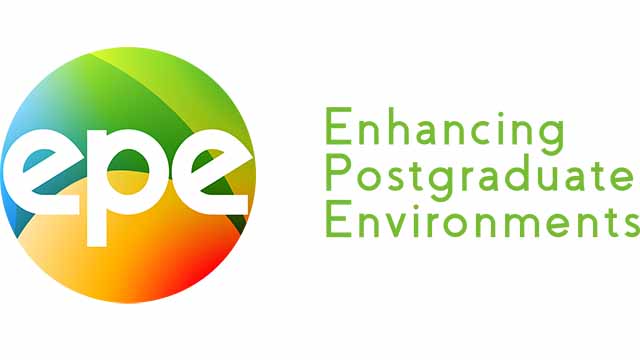 Rhodes > Latest News
EPE colloquium held at Royal Embassy of the Netherlands
Date Released:
Mon, 27 August 2018 13:06 +0200
The recent Enhancing Postgraduate Environments (EPE) colloquium held at the Royal Embassy of the Netherlands in Pretoria was a celebration of this highly successful project.
Led by Rhodes University and Vrije Universiteit, the colloquium provided the opportunity for delegates to interrogate a range of issues pertaining to postgraduate education in South Africa.
The colloquium brought together representatives from all 12 institutions in this Erasmus Plus-funded project, including from the Netherlands, Turkey, Scotland, Germany and South Africa. Academics, postgraduate students, deputy vice-chancellors, deans, and directors of postgraduate university sectors from across the South African higher education systems were in attendance, as was the Department of Higher Education and Training (DHET), and the National Research Foundation (NRF). Representatives from Kenyan and Malawian universities also attended.
The powerful keynote address by Dr Sizwe Mabizela, Vice-Chancellor of Rhodes University, challenged those present to consider the purpose of having a robust postgraduate sector.
Professor Johann Mouton, from Centre for Research on Evaluation, Science and Technology at Stellenbosch University, presented a statistical analysis of postgraduate growth which showed it might be possible to attain the doctoral graduate targets set for 2030 in the National Development Plan (2012). However, he cautioned attendees to consider the impact such growth could have on the quality of supervision and research.
Other keynotes by Mahlubi Mabizela, Chief Director: University Policy and Development at DHET and Dr Romilla Maharaj, Executive Director Human and Institutional Capacity Development at NRF, provided an overview of the national level structures in place to support the postgraduate endeavour.
The colloquium used World Café processes to ensure that the broad representation from the various sectors all had an opportunity to contribute to deliberations around issues that had emerged during the project. The World Café methodology is a simple, practical, and flexible format for hosting important group dialogue.
The topics covered included:
Postgraduate education as a public good
Postgraduate education and the decolonisation debate
The student experience of postgraduate education
The role of information literacy and technology
Models of postgraduate education in South Africa
A significant outcome of the EPE projects is a website, postgradeducation.com, which now has 72 videos, workbooks, interactive PowerPoints and posters designed to support postgraduate scholars and their supervisors.
These materials are all licensed under Creative Commons, which allows anyone around the world to download, use, and adapt them as they see fit. With over 8000 individual visitors from twenty-five different countries, the website is already starting to see some serious traffic.
Source:Communications