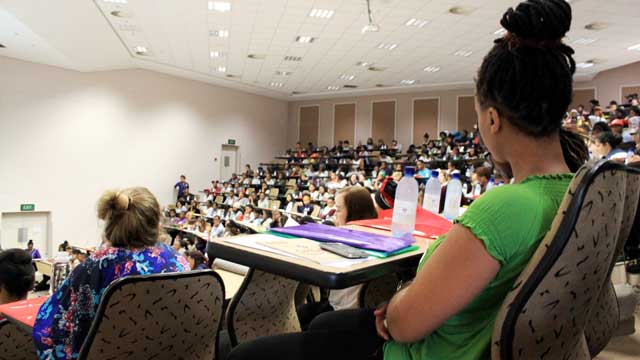 Rhodes > Latest News
Research Week to highlight international research trends and digital
Date Released:
Fri, 4 May 2018 15:28 +0200
The Rhodes University Library in collaboration with the Research Office will be hosting Research Week between 7and 11 May.
This year's theme, "In support of Emerging African Academics and Researchers", will continue the annual event's tradition of presenting a personal roadmap to guide emerging researchers on their academic journey.
Ujala Satgoor, Director of Library Services will present a talk on the digital research landscape in the context of the internationalisation of research. Orla Quinlan, Director of the International Office will give attendees an overview of research from an institutional perspective.
Suzanne Wolhuter, Manager of Technology Transfer at the Research Office will be sharing her knowledge on intellectual property and copyright issues in the digital realm, and presenting postgraduate students with critical tools to build their own research toolkits.
NRF Grants Specialist Zenobia Louw and Postgraduate Funding Manager, John Gillam will be offering students guidelines on how to raising the visibility of their research within the context of scholarly communication and research discoverability.
Hands-on workshops and training sessions will be presented in the Xstrata Training Room and will address measuring research impact, using research tools optimally, references and citations, and the use of various technology programs, tools, and resources for research.
"These are issues with which emerging and established researchers grapple during their research journey," explained Mr Larshan Naicker, the Head of User Services. "And besides addressing these in detail, the aim of Research Week is to strengthen research support and partnerships between researchers, postgraduate students, the Research Office and the Library."
To get the Research Week Programme details and RSVP, please contact Debbie Martindale at d.martindale@ru.ac.za.
Source:Communications