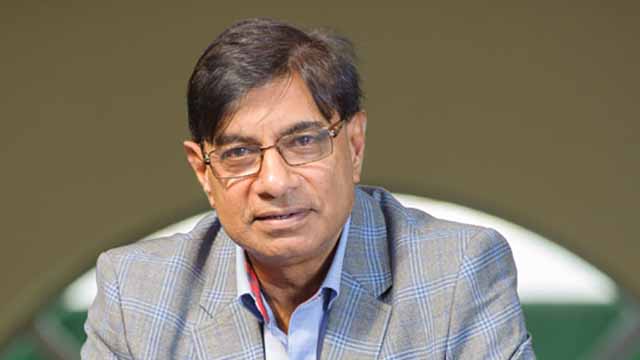 Rhodes > Latest News
Rhodes confers Honorary Doctorate to Prof Vishnu Padayachee
Date Released:
Thu, 29 March 2018 10:05 +0200
One of this year's celebrated Rhodes Honorary Doctorate recipients is economist and scholar, Professor Mahavishnu Padayachee, who will be bestowed with a Doctor of Economics (DEcon).
Prof Padayachee has made an exceptionally distinguished contribution to the post-apartheid transformation of the South African economic policy in ways that serve the economic and social needs of all South Africans and marginalised black South Africans, in particular.
He is a Distinguished Professor of the School of Economics and Business Sciences at the University of the Witwatersrand. He is the former senior Professor in the School of Built Environment and Development Studies and former two-term Head of the School of Development Studies at the University of Natal.
Former President of South Africa, Nelson Mandela, appointed Prof Padayachee to the Board of Directors of the South African Reserve Bank in 1996 where he served three terms for 12 years.
In 2012, he was appointed Professor Emeritus in the School of Built Environment and Development Studies at the University of KwaZulu-Natal. He was inducted as a member of the Royal Society of South Africa. Recently, he was appointed as a Non-Executive Director of B&M Analysts.
Prof Padayachee has a PhD from the University of Natal in Economics and Economic History. He has authored and edited seven books, written over 30 chapters in books and published over 70 articles in accredited academic journals.
His research covers a number of disciplinary fields within the broad themes of political economy, economic and social history, and development, monetary history, theory, and policy in South Africa; the Political Economy of restructuring South Africa, and a study of South African capitalism.
His latest book 'The Political Economy of Africa" (Routledge) was released in 2010. His next book-length manuscript entitled "Capitalism of a special type? South African capitalism before and after 1994", has been accepted for publication as a special double issue of the accredited journal Transformation (2013).
He serves on the editorial boards of World Development and The Journal of Contemporary African Studies. He has served on the Boards of Cricket South Africa (Pty) Ltd, Itala Development Finance Corporation, and Dube Trade Port (Pty) Ltd.
His current research projects include debates on capitalism in post-apartheid South Africa, monetary policy controversies in South Africa in the inter-war years and from ANC Claims (1943) to GEAR (1996).
Source:Communications